A Pre Wedding Shoot in Nepal
May 13, 2022
PLACES IN NEPAL FOR PRE WEDDING SHOOT
Encompassing a vast area of flora and fauna, Nepal has many a times been recognized as god's owned land. Also known for the world's highest peak- Mt. Everest, Nepal comprises of other hidden gems too with it. One can never expect what might happen over there, and end up discovering something unique.  Hence, a pre wedding shoot in Nepal is the best commitment, one can gift to his/her spouse.
Besides being adjacent to major political vast lands, one should never underestimate Nepal in terms of its culture, history and the royal life of its renowned kings. Having its roots in Indian cinema, Nepal never fails to provide to its tourists a plethora of scenic beauty and an everlasting plus astonishing views.
No one can rank a single place as the best. However, as per our choice and the recommendations from various couples following are among the most exotic locations that are most preferred for fulfilling your utmost desire of shooting a pre wedding video.
Best Locations As Per Our Recommendations
As per our research, Kathmandu would be the best choice for shooting a pre wedding since, it covers maximum number of locations like Durbar Square, Swoyambhunath Stupa and Nagarkot (if Possible) within a span of 1.5-2 days. Rest locations require more number of days as compared to Kathmandu.
1) Annapurna Base Camp
Having a perfect location in the abode of snow, shining brightly beneath the sky, reflecting the sunshine upon the coarse particles of snow scattered all over the land, Annapurna Base Camp provides one of the best locations for the pre wedding shoot in Nepal to those who fancy a next level thrill and adventure.
Just two hour drive away from Pokhara, one can rejuvenate self by viewing such a heavenly god's land, and relive their life once again. A great blend of scenery over a relatively easy trail leading to spectacular scenery can be offered by Annapurna Base Camp.
Duration: 6-7 days (High Altitude Treks)
Best Season: Sept-Nov & Feb-May
Location:  North-Central Nepal ,  1.5 hour car drive from airport and around 6 day trek in the annapurna hills and mountains
Nearest Airport: Annapurna Base Camp
Permits: Trekking Information Management System (TIMS) permit, and an Annapurna National Park Permit, both are required before starting the trekking at Annapurna mountain range.
2) Swoyambhunath Stupa
Located in Kathmandu, the Stupa is around 2000 year old being circumambulated by the devotees all the time. It reveals a good panoramic view of the city. Also known as "the monkey temple", miniature statues of monkeys and gods can also be seen which provides a great pre wedding location for a ravishing background.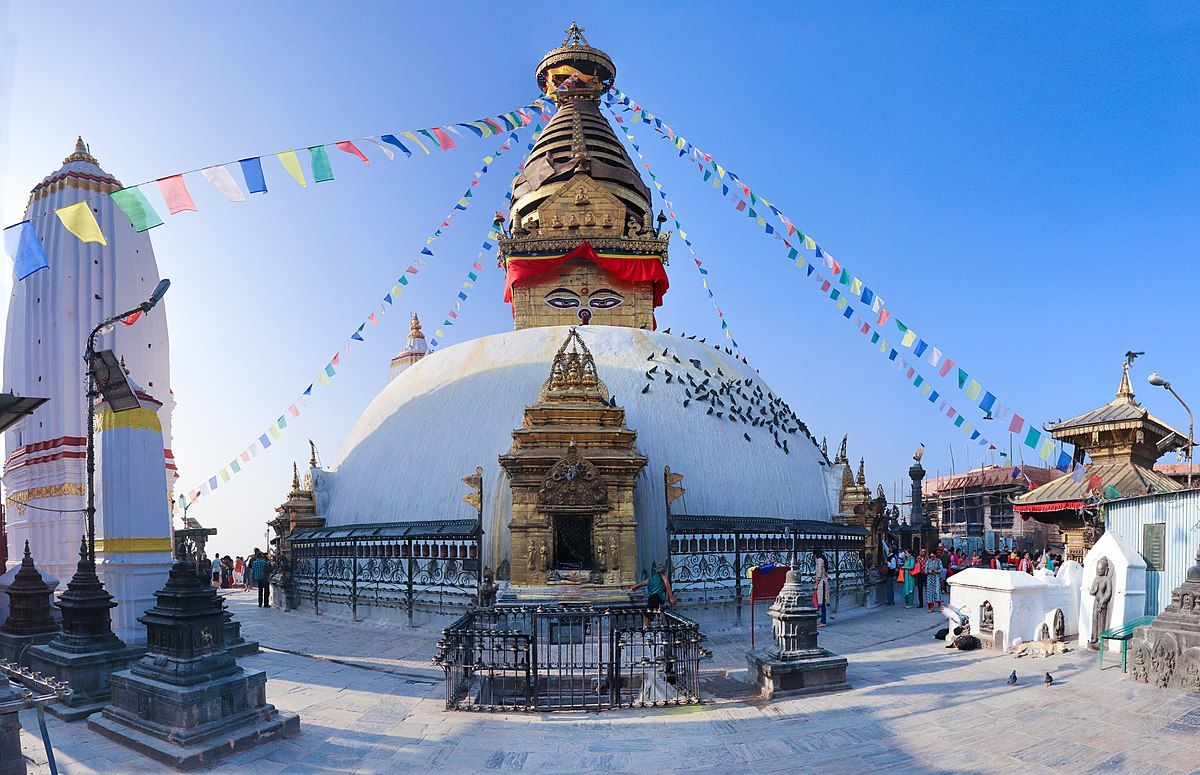 The couple, besides engaging in a professional yet romantic photo shoot, can experience a spiritual and introspective feeling.
Entrance Fee: NPR 50
Timings: All day
Location: West Kathmandu, (10 Kms from airport)
Nearest Airport: Tribhuvan International Airport
3) Peace Pagoda
Other than being a memorial for spreading peace and harmony across the world, the stupa also caters as a lucrative destination for pre wedding shoot. This will definitely excite and fulfill the fantasies of, the future couple marking a new start of the life with a boost.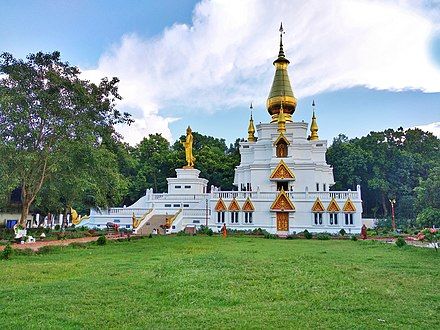 Fueled by the promise and trust of both. Located at the southern border of Nepal. It hints towards the culture of Buddhism and reveals the simplicity and serenity of the demographics. There is no entry fee.
Timings: 8am-8pm
Location: Lumbini (4 hour drive from Dang Airport)
Nearest Airport: Dang Airport (Domestic flights are available from kathmandu airport)
4) Mount Everest Base Camp
How does it feel standing near the world's highest mountain peak? Stunned, of course. One gets astonished seeing the land covered with snow everywhere and the small camps placed, just like a blueberry placed over a delicious vanilla cake.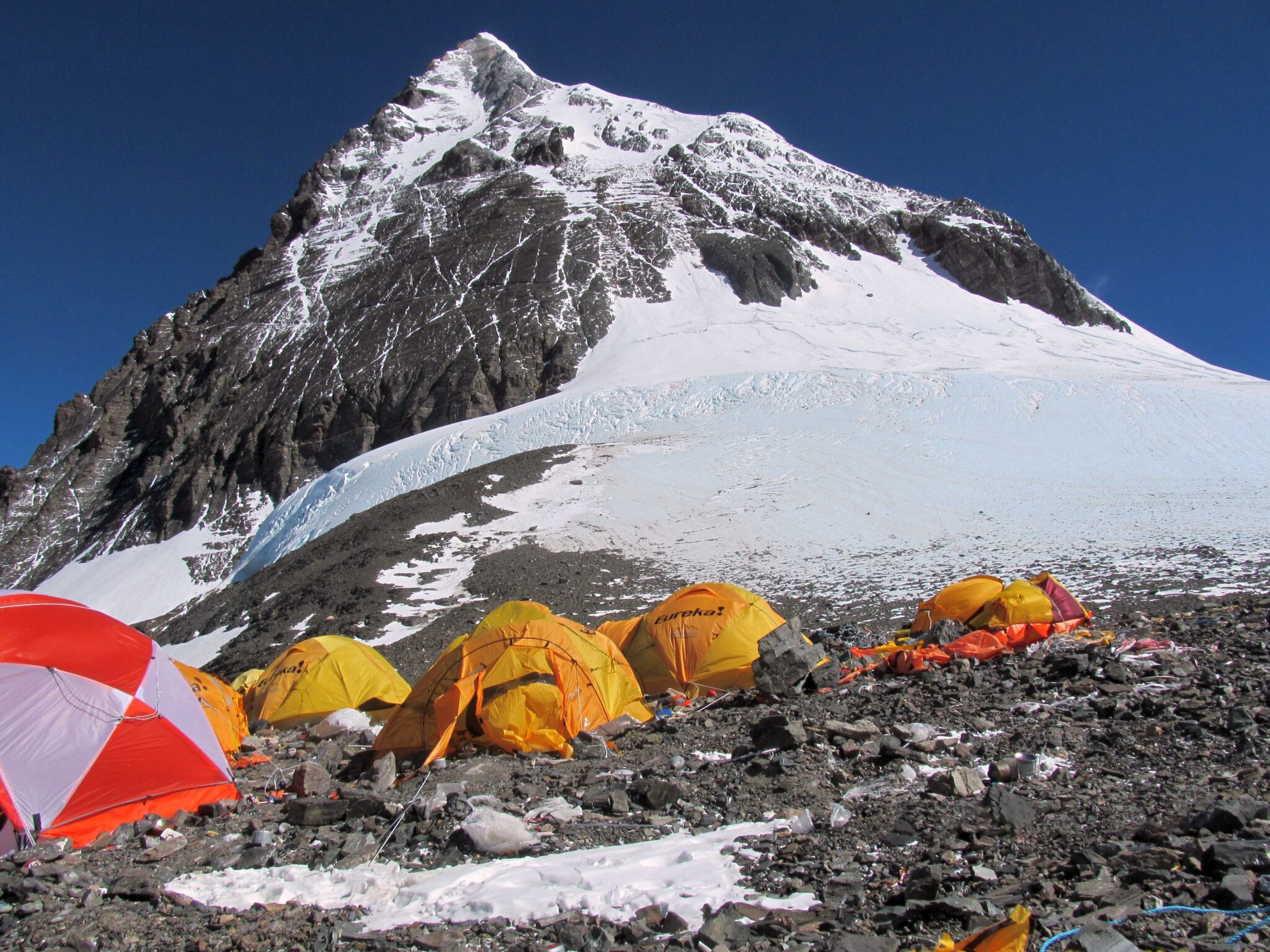 How could one even resist himself to take pictures at such a godly place, which makes this place an ideal location to perform pre wedding shoot. It also serves as a major tourist attraction, however, altitude may pose some problems, but at the end a masterpiece will be developed in the form of pictorial memory.
Duration: 9-14Days
Permits: Local Trekking Permits are required. Click here for more Information.
Nearest Airport: Tenzing-Hillary Airport , Lulka
How to Reach: Domestic flight from kathmandu to Lulka, followed by 8-9 days trek including the locations of Namche Bazaar, Dingboche and finally the Everest Base Camp.
5) Phewa Lake
What's more beautiful than a quiet and romantic ride in a boat, sitting next to your loved one, spending a quality time off the shore, far away from the land of expectations and rituals.
A photo shoot with a mix of  splashing current across the lake result in a blend of perfection desired by the inner self. Being  the second largest in Nepal, it is the only lake which have a temple (Tal Bahari ). It showcases an eternal beauty in the eyes of a dreamer. It also reflects an alluring image of Mount Machhapuchhre which further beautifies the entire surrounding.
How to reach: A 6 Km car drive from airport.
Nearest Airport: Pokhara Airport
There are other preferable pre wedding photo locations in Nepal, which have not been hit by the road, are enlisted below: 
International Mountain Museum
Breaking the stereotypes of being a typical museum situated at a busy street of tensed people, International Mountain museum is just opposite. Situated on the banks of Seti Gandaki river, the museum is surrounded by mountains on one side and river on other side.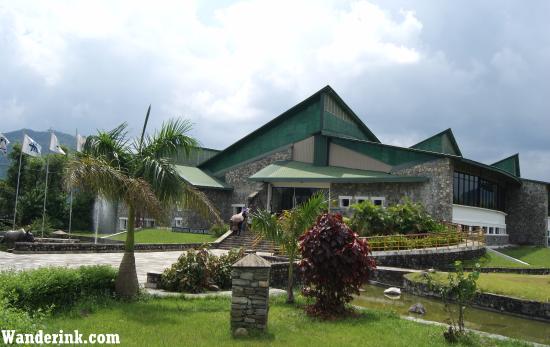 Placing the couple in between the two distinct geographic giants, resulting in a predetermined and pre planned heaven. A pre wedding shoot here, is a must which one can never stand to miss out. It experiences a great footfall across the year, thus increasing the popularity day by day.
Entry fee: NPR 250
Timings: 9AM-5PM
Location: Pokhara city (10 minute drive from airport)
Nearest Airport: Pokhara Airport
Hanuman Dhoka Durbar Square
Spread over five acres, Hanuman Dhoka comprises a series of structures including the royal palace of shah dynasty and Malla kings in the durbar square. Established in the early 16th century , the durbar square reveals the life of Hindu deities & culture and believes through the medium of its architecture and rituals.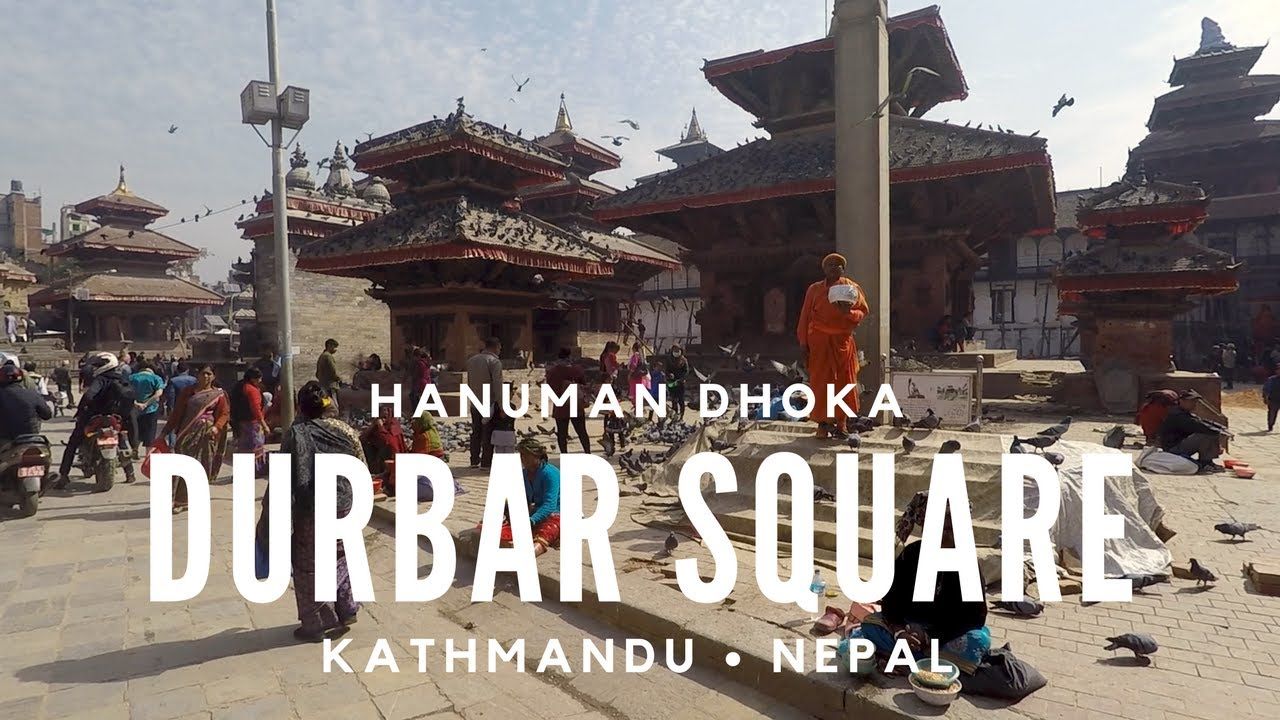 This ancient beauty marks the best location for a pre wedding shoot in Nepal in between a busy road expressing the quality time spent, neglecting the business of life.
Entry Fee:  NPR 150
Timings: All day
Location: Central Kathmandu (20 minute drive from airport)
Nearest airport:  Tribhuvan International Airport, Kathmandu
Dodhara Chandani Bridge
Situated at the India-Nepal border (Mahendranagar, Mahakali city), Dodhara  Chandani Bridge is one of the longest multi span pedestrian bridge which connects the two villages Dodhra and Chandani separated by Mahakali river in Kanchanpur district, because of which this suspension bridge is commonly known as Mahakali Bridge.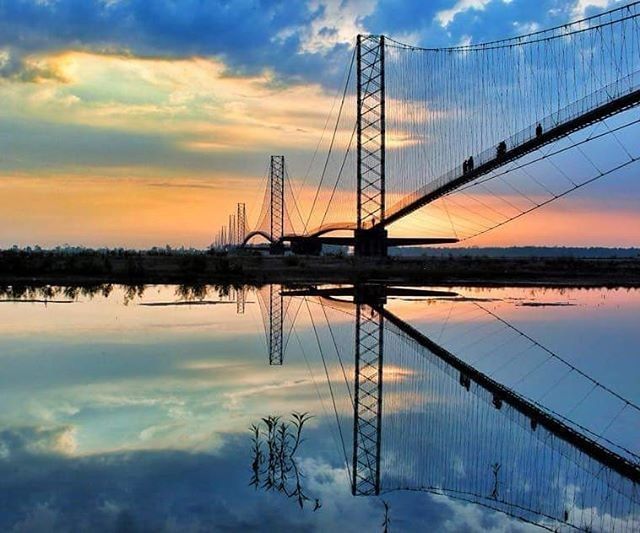 The tempting river adds to the beauty of this offshore location resulting in an offbeat attraction preferable for a pre wedding shoot in Nepal which will be remembered till eternity.
Location: Bhimdatta (South-West Nepal)
How to reach: Road trip of around 60 Kms (1.5 hours) from the airport via car/taxi.
Nearest Airport: Dhangadhi airport
Nagarkot
Possessing a scenic beauty with a lush green landscape, Nagarkot serves the best experience and innovative ideas for pre wedding shoots, including the natural walkways, hill ends and paragliding through the fresh air that brings the best out of self.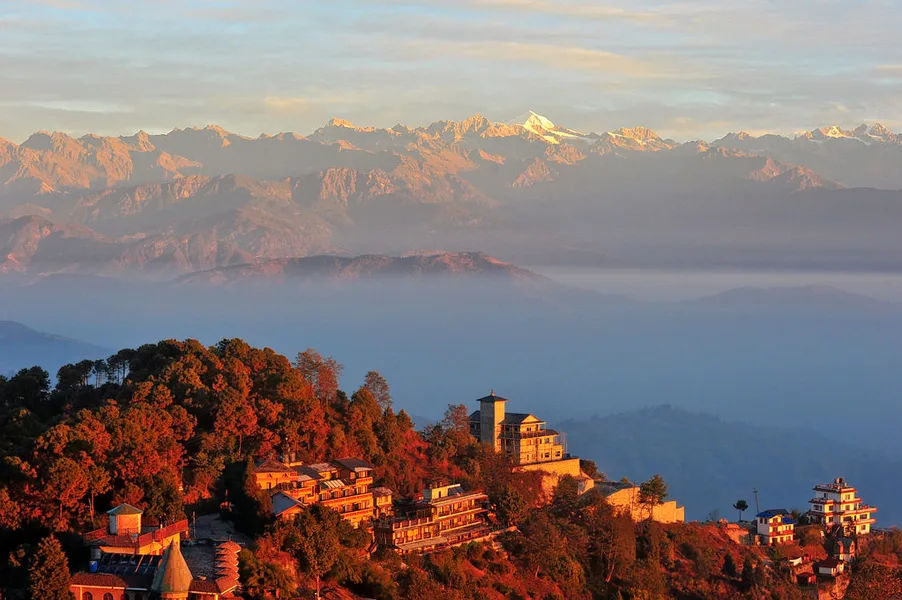 The love imbibing between the groom and bride throughout the trek can be sparked along with the emerging trend of photo shoot while paragliding in the hills of Nagarkot.
Location: 26 Kms east of Kathmandu
Nearest Airport: Tribhuvan International Airport, Kathmandu
Thus, a pre wedding shoot in Nepal is the best choice which the
couples must not miss,  and will definitely make them remember these precious moments at every stage of life.
Note:
Most of the locations mentioned above face climatic interruptions, yet result in the most magnificent moments.
Moreover, various locations enlisted above are located at high altitudes thus, it is not advisable for those couples who face breathing problems.
All the airports, other than Tribhuvan International Airport have flights starting from Kathmandu only.
NPR denotes Nepalese Rupee