15 latest Indoor Pre-Wedding Photoshoot Ideas
October 18, 2022
Here are the 15 latest Indoor Pre-Wedding Photoshoot Ideas 
1. Tango Dance
A couple performing a dance number is one way to capture the most happening pictures/videos. You can get lost into each other's eyes during the activity and get the most romantic and candid clicks.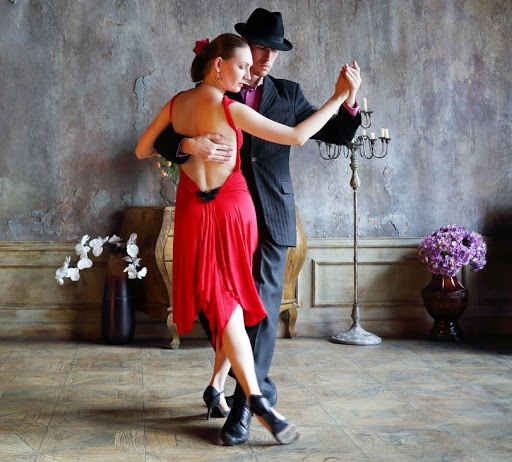 2. Backhugs - Romantic Shots
This is a go-to pose for every couple while getting captured during their pre-wedding shoot and it's always a stunning click. Moreover, from the indoors it's even more comfortable and easy to perform.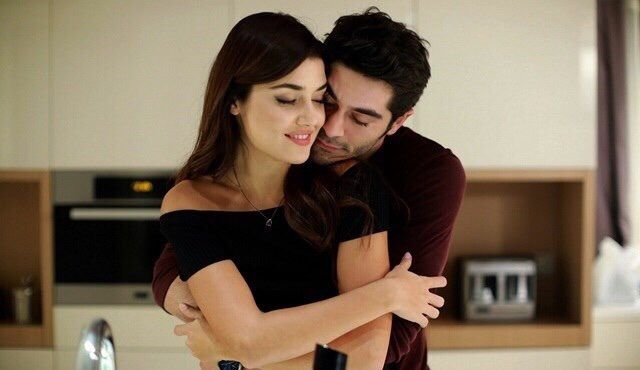 3. Candid Laughter
Several moments can be captured while the couple is sharing their own space with all smiles and laughter sitting by the window. Nothing but the best clicks can result out of it.
4. Adding Warmth With the Fairylights
Indoor shoots are all about adding props and utilizing the available props in the best possible way. A wonderful picture can be added to your album of memories with a creative use of fairylights.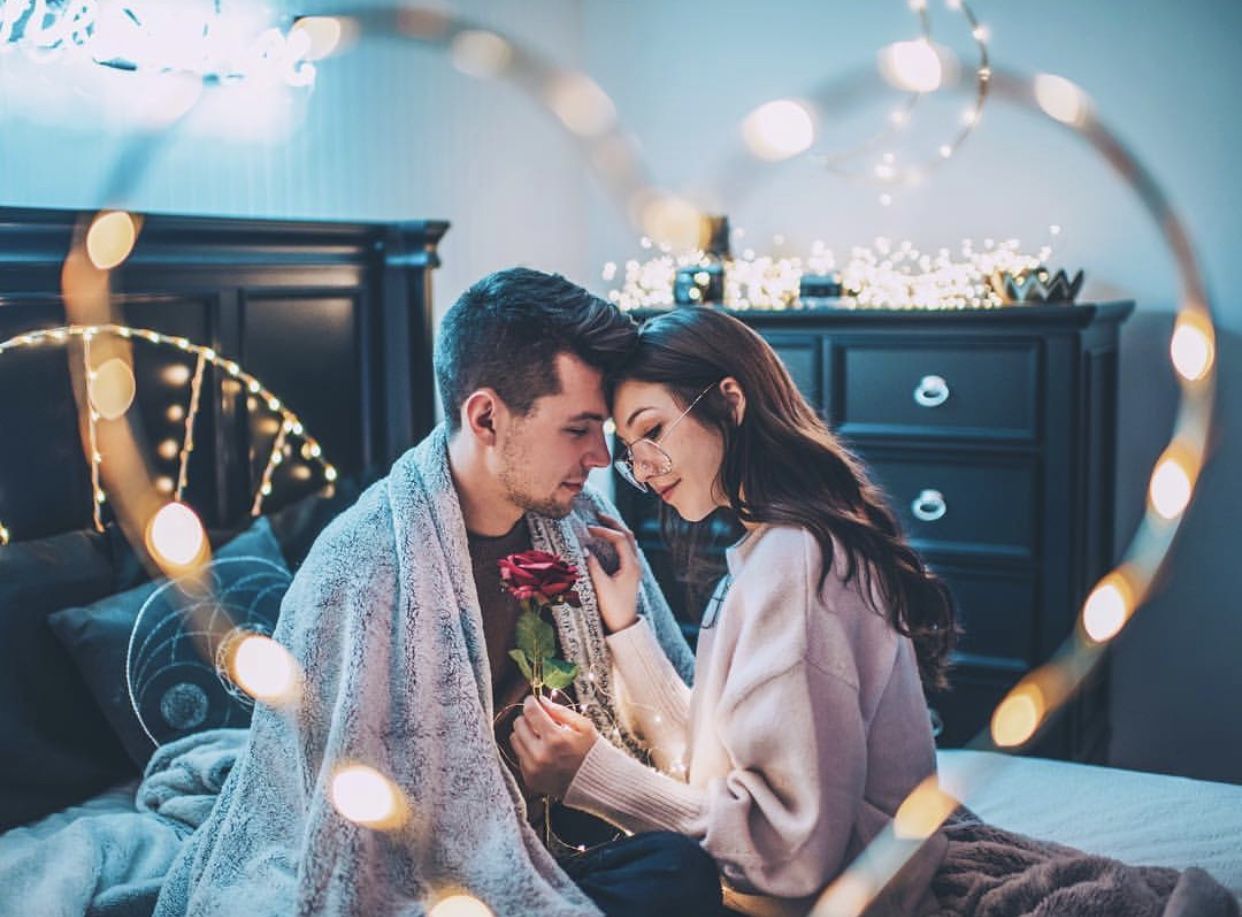 5. Playing Jenga/Chess or any other Game
Getting captured while playing games is a great way to add an amazingly fun and entertaining element to your romantic pre-wedding photoshoot along with reflecting your playful side.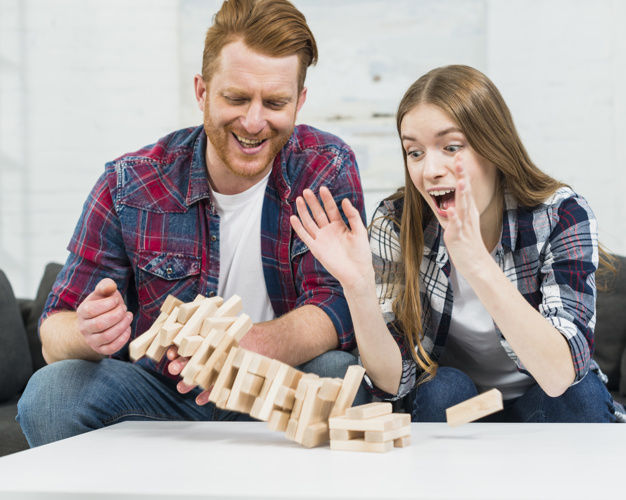 6. Romantic Kitchen Stories
Your kitchen can make up for an interesting pre-wedding photoshoot pictures while you cook and get candid with your fiancée. No doubt your kitchen is the most romantic corner of your house with tempting food and wholesome love.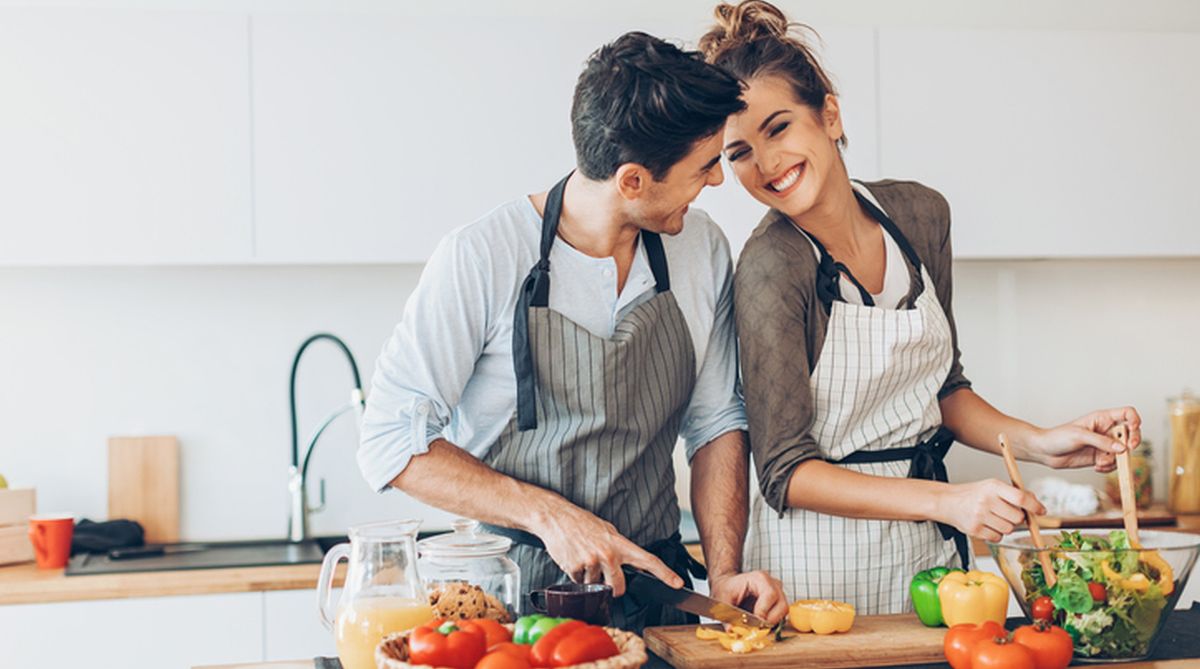 7. The Fun Pillow Fight
Indoor shoots are incomplete without a fun-filled pillow fight. It's an evergreen way to get the magical pre-wedding photoshoots captured by your photographer while you create such interesting moments with your partner.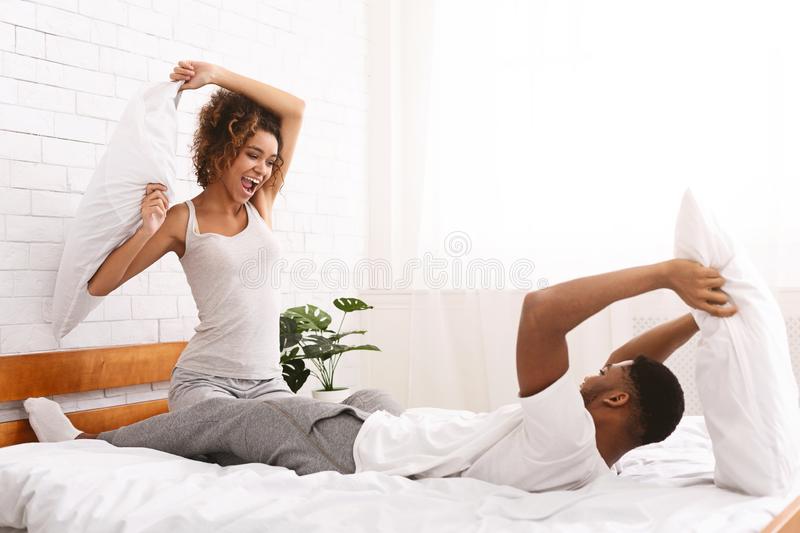 8. One with the Fur Baby
Getting captured with your adorable and playful fur baby will create a much preferred "cuteness overloaded" pre-wedding photography picture which will add all the charm to your pre-wedding clicks.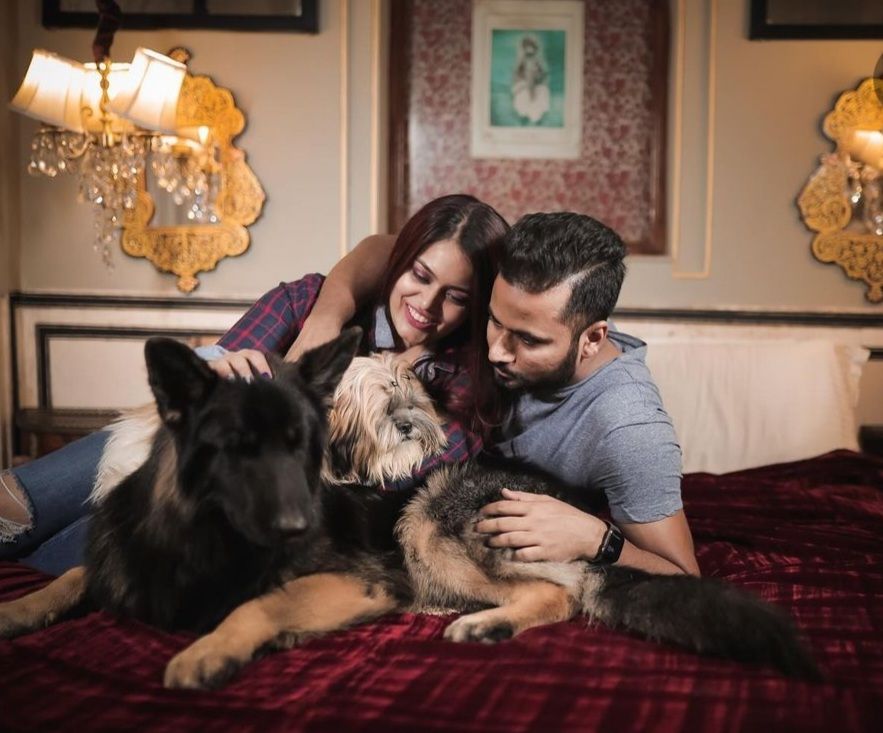 9. The Mirror and Shadow Love
It's said that the mirror doesn't lie and the shadow never leaves and that's exactly what love is like. Utilising the mirror can bring an extremely ethereal charm to your pre-wedding photohoot pictures.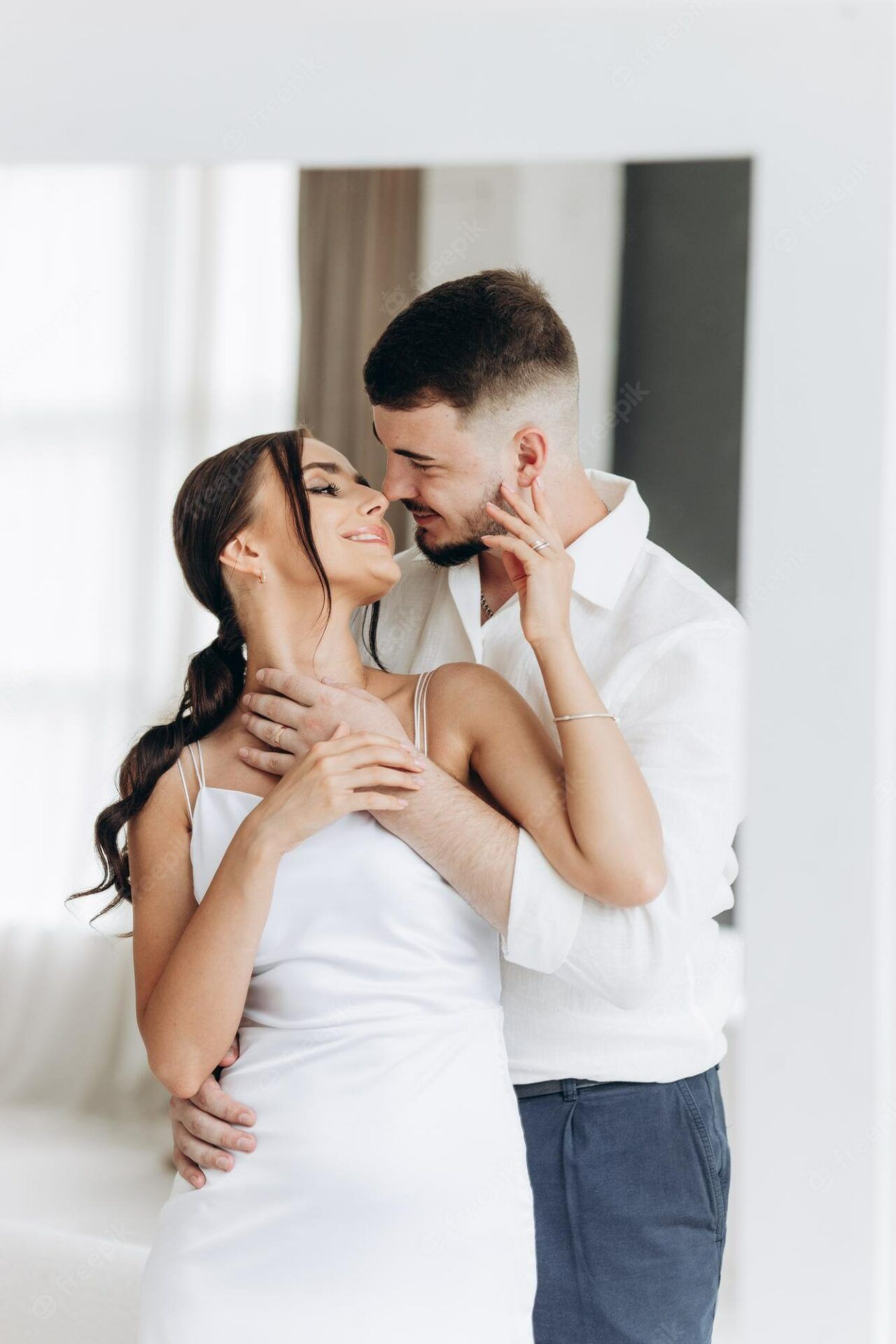 10. The Library or Book Corner
So many love stories start at the libraries with two people stealing silent glances of each other. A beautiful intimate pre-wedding photoshoot can be recreated in the library or a small book corner of your house.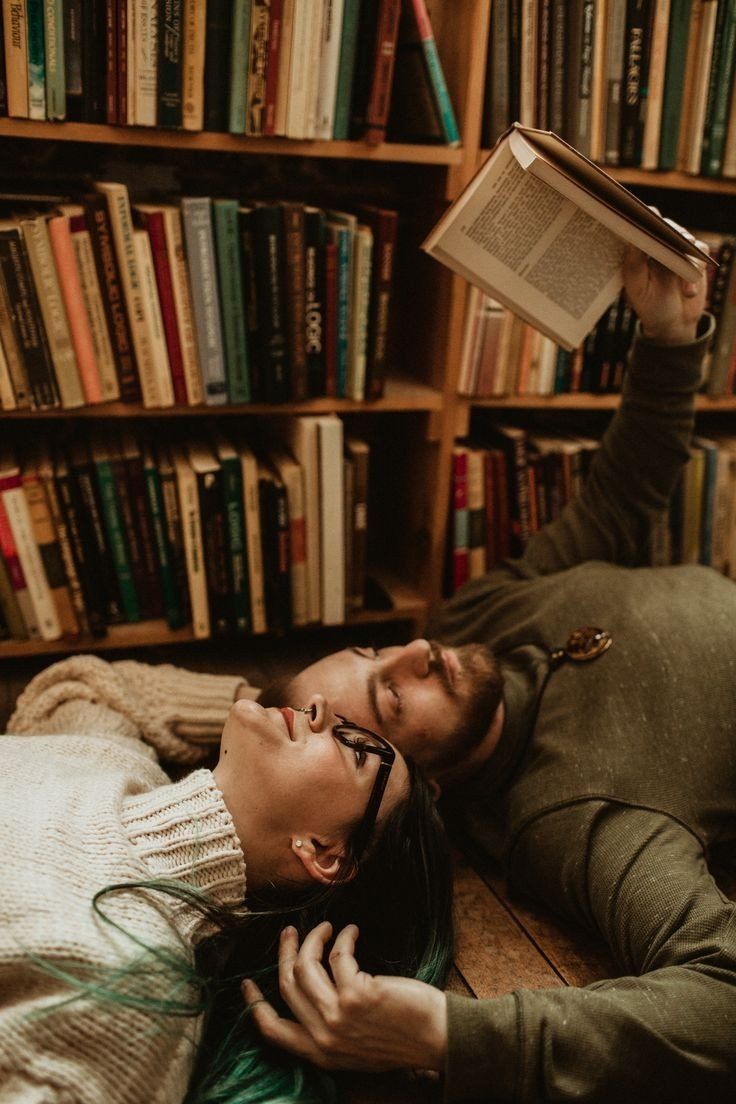 11. Following the Routine Life
Nothing can bring out the best pictures other than creating the daily routine life with your partner such as watching series together, brushing up your teeth together etc. This will make your pre-wedding photoshoot picture look 100% authentic.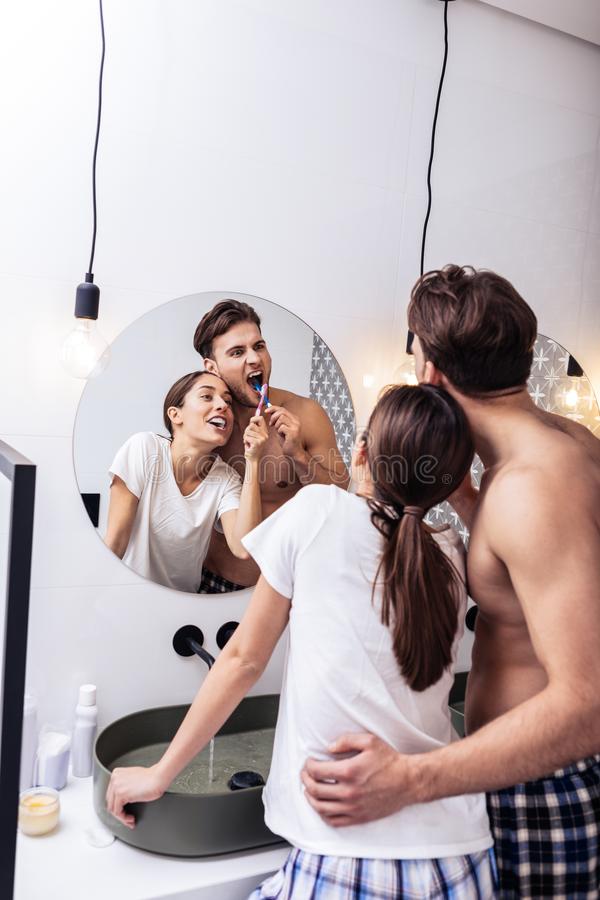 12. Creating Crazy Pictures
When your crazy matches with that of your partner's, the most fun and hilarious pre-wedding photoshoot memories can be captured. So channel your funny and weird self being in your own element keeping it real.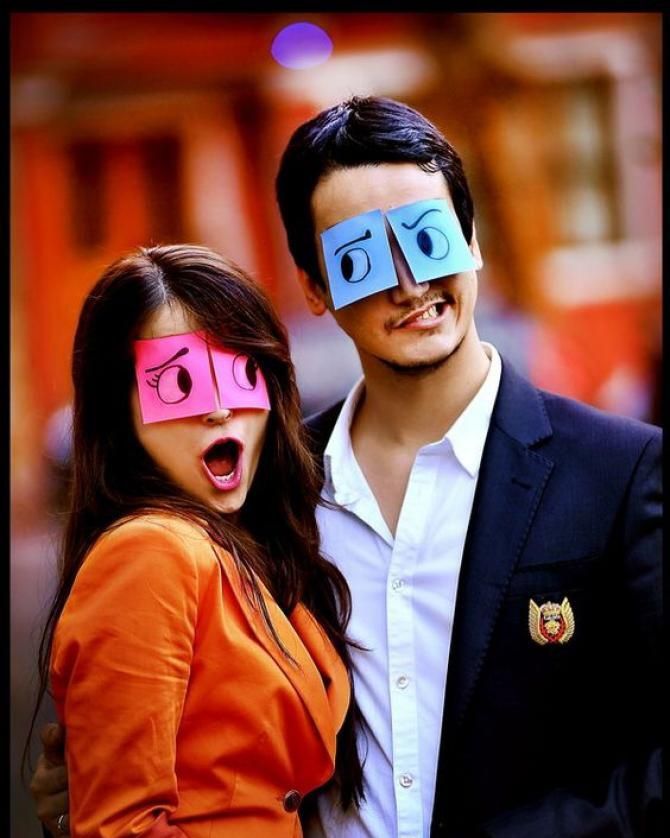 13. A Frame Worthy Picture
Well clicked, formal, classy pre-wedding photoshoots with the couple decked up in their best attire can be captured and framed and added to the picture wall after the marriage therefore, they're always a yes!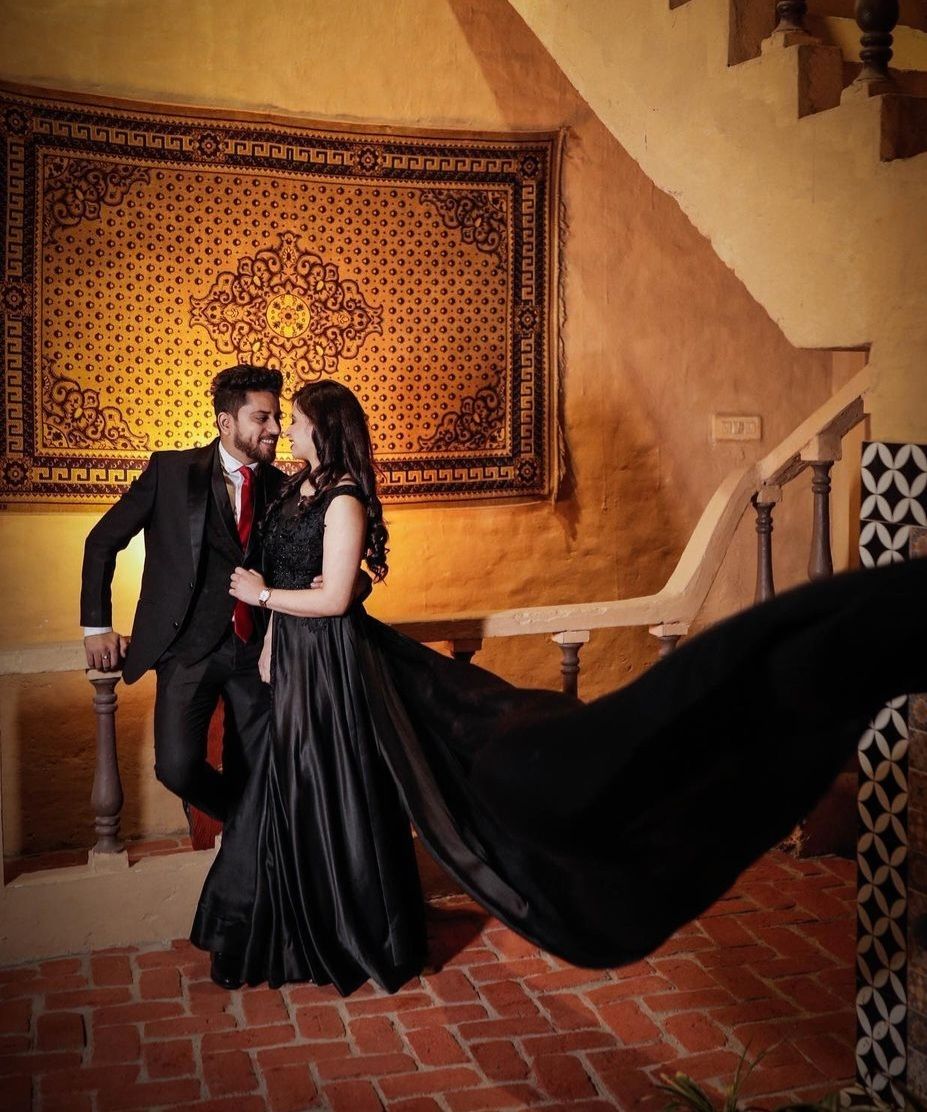 14. A Tender Shoot in your Balcony or your Garden
The best way to capture the wholesome bright pre-wedding photoshoot pictures in the sunlight from the indoors is a great idea. No wonder, beautiful gardens with greenery all round with add an alluring charm to your picture.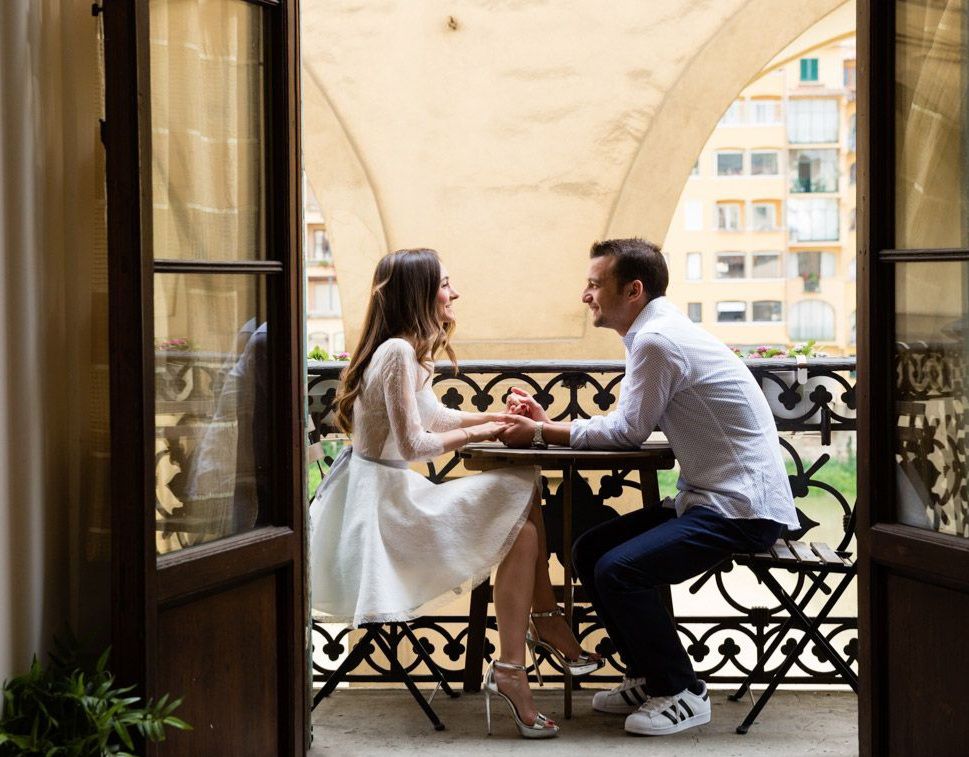 15. Capturing Whimsical-Personal Moments
A lot of romantic pictures can be created during the pre-wedding photoshoot in the indoors where couples are lying in each other's arms sharing some cute, warm and personal moments. Aren't such shots are all that we live for?