Top 9 Wedding Trends 2019
May 18, 2022
Wedding Trends To Follow For 2019
Recession ho ya inflation… shaadi to honi hi hai, Anushka Sharma urf Shruti Kakkar said this appropriately. Weddings are traditions that we have been following since forever. The vows are a constant but the approach to the ceremony varies accordingly. Wedding Trends keep on changing every year. Every year we see different and innovative trends evolving.
Some trends are classic and royal enough to be stable in the Wedding Trends, while some changes accordingly. It is always advised to follow up the wedding trends to not miss out on anything for your wedding.
Below are listed Top 9 Wedding Trends 2019-
1) Traditional Lehengas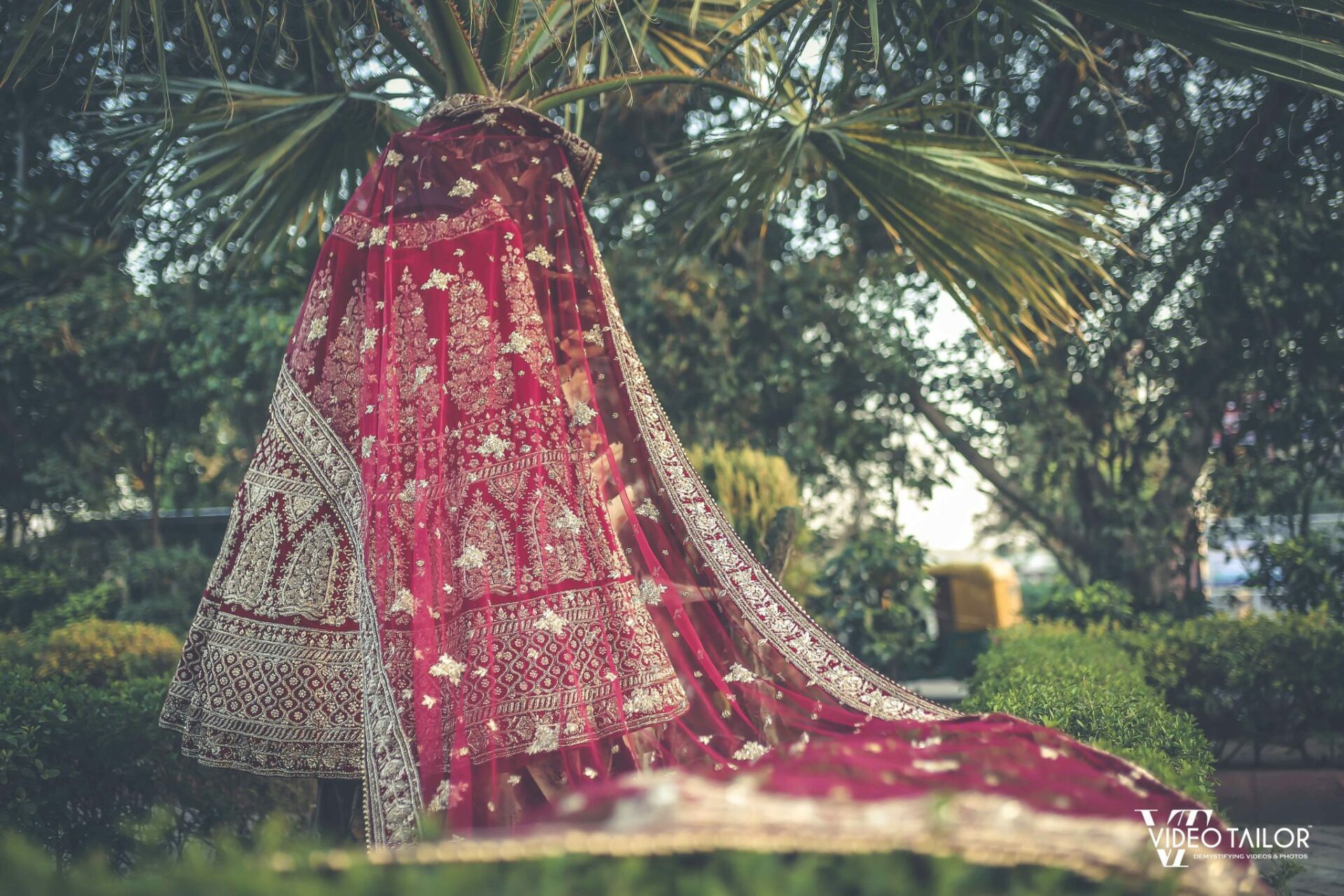 No outfit can match the extravaganza of Traditional Lehengas.
a) Feature a piece from your mother's wedding
The add on tip to insert in your traditional lehenga is to imbibe a piece of garment from your mother's or ancestor's wedding day for yours. To keep it hierarchical and emotional.
Remember how Kareena Kapoor Khan chose to wear her mother's wedding day outfit for her own wedding in Veere Di Wedding, well you can take notes from the movie and do something similar.
Even Isha Ambani chose to feature a piece from her mother's wedding outfit for her own. It is simply adorable.
Just the way our Bride decided to wear Gold jewellery from her mother's collection to keep it subtle and affectionate.
b) Unconventional and Pastels
Colors like red, pink, orange, green are a thing of the past now. They have been gorgeously replaced with light and pastel colors like peach, baby pink, dull blue etc. The trends stretches to unconventional and gold or champagne coloured lehengas. These lehengas area stand out in the monotonous trend of wearing a red or maroon to the wedding day. Although are brides have always been curious to chose the perfect wedding outfit.
Take into consideration Anushka Sharma's royal pale pink lehenga that she chose for her fairytale wedding. It is light toned and elegant.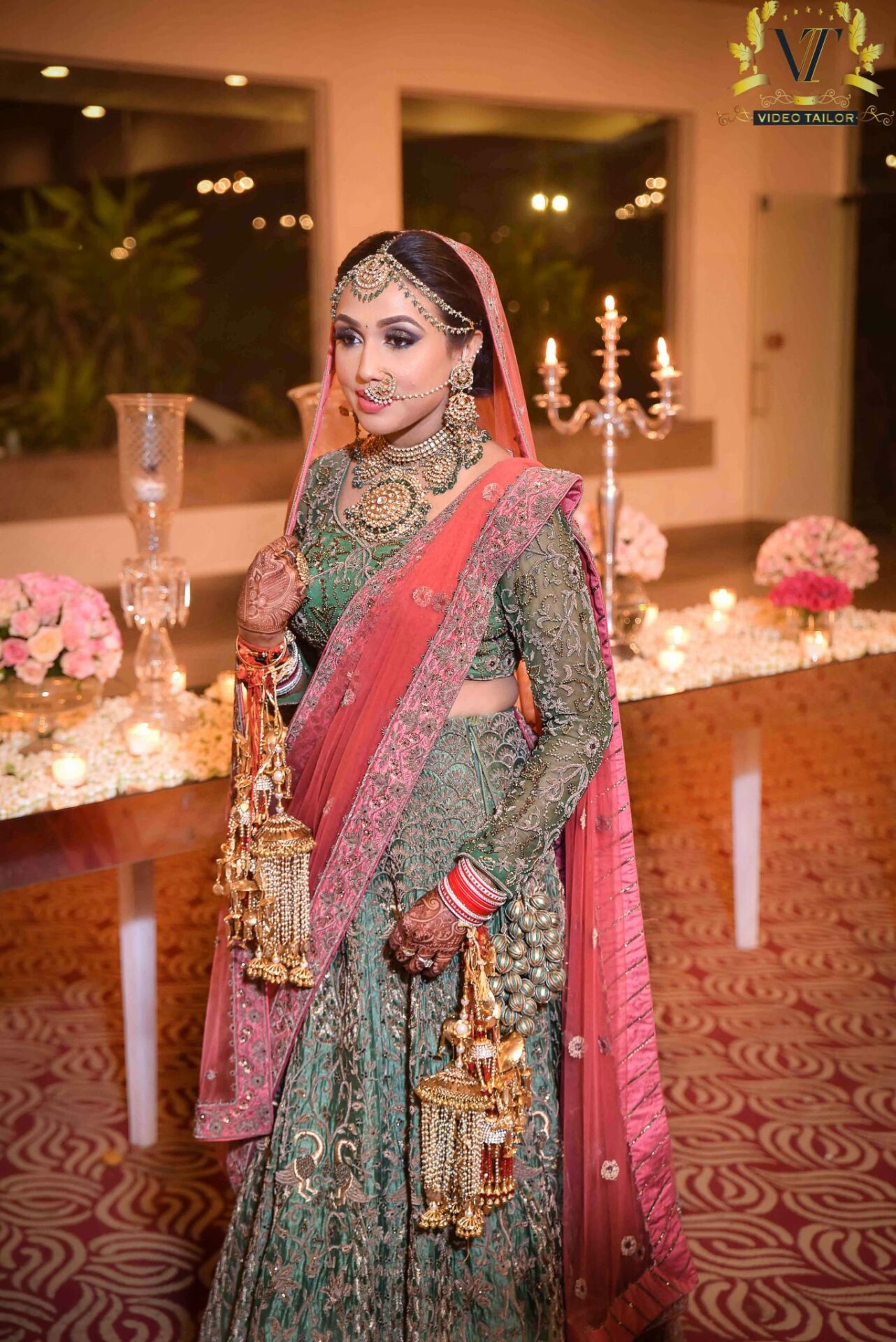 2) Jewellery
A lehenga is incomplete without putting the right amount and elegance of jewellery for the wedding.
a) Classic Chokers
The epic classic chokers seems to reign the jewellery trends for 2019. Even our celebrity brides chose to decorate them with these absolutely stunning chokers. The wide collar chokers are the best choice to ditch minimalism with adequate amount of jewellery. The shoulder touching earrings with statement handcuffs, decorates you in tones of elegance and royalty.
b) Floral
Flowers never fail to turn the minimalism into extravagance. From haath phools to those heavy gold and silver maang tikkas and ear cuffs, you can replace all the hassle with the blossoming floral jewellery. The most trendiest follow up are those Flower Kalire, enough to define grace and poise.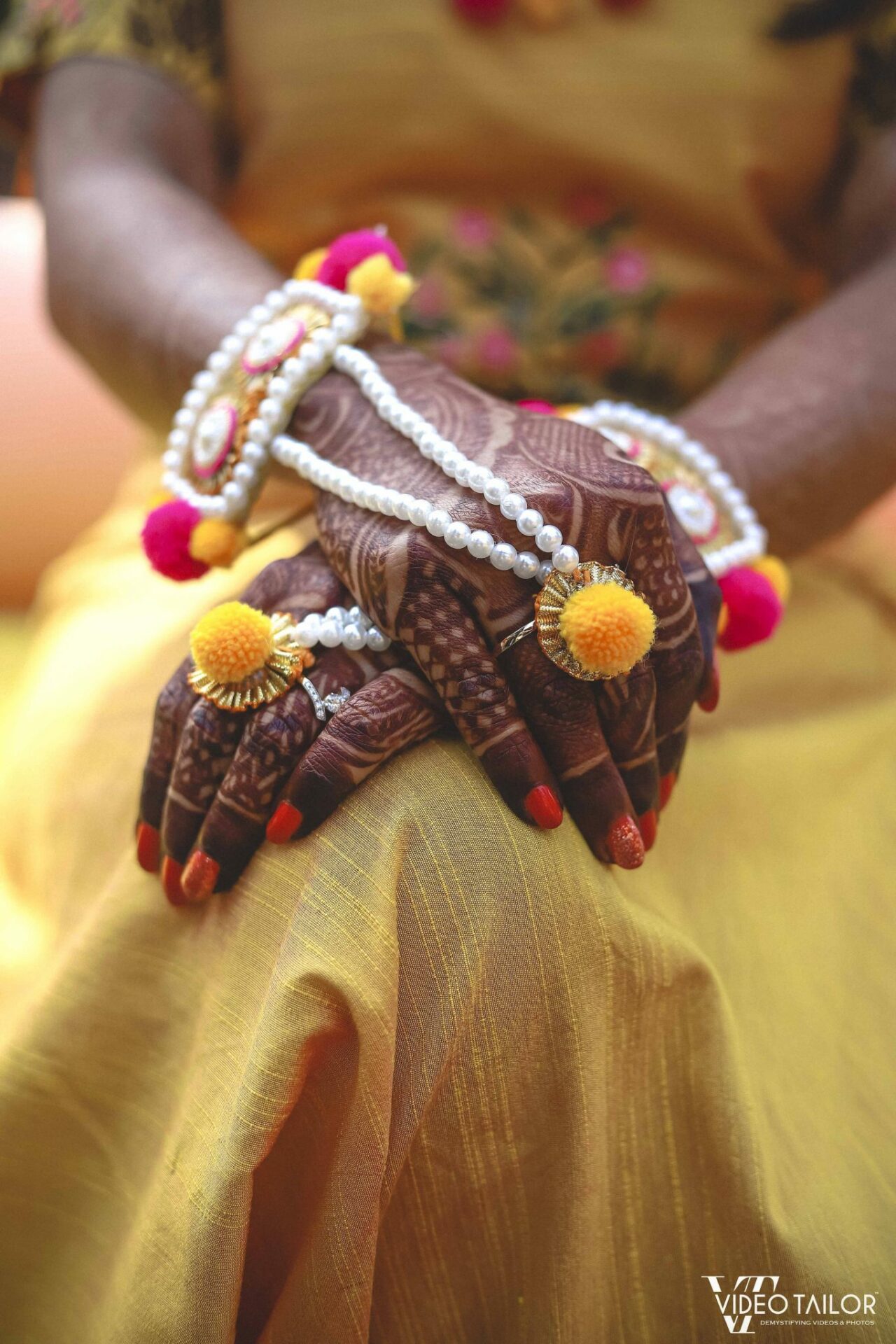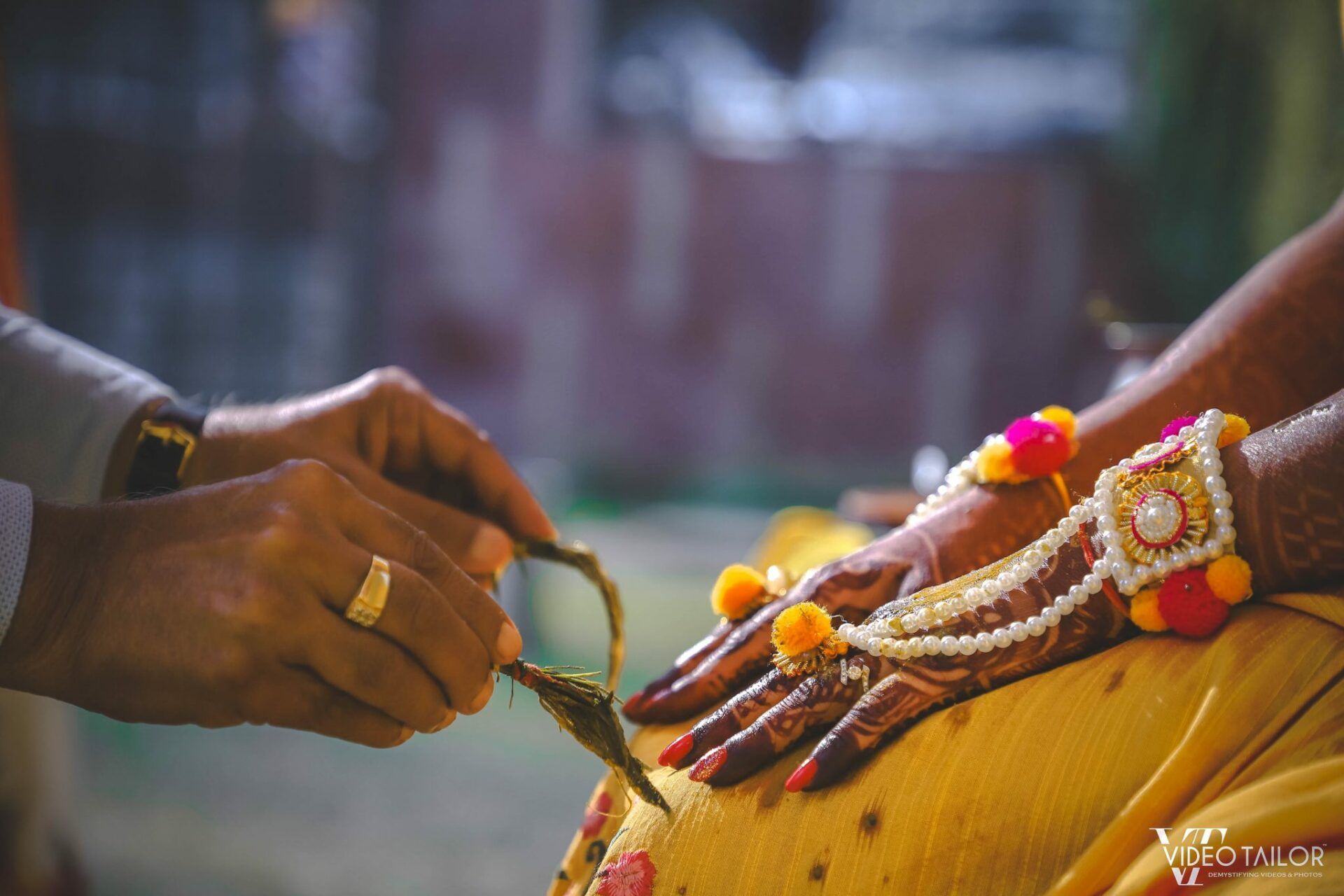 3) Out of the box venues
A venue is the protagonist of a wedding. This generation has pretty much moved on from the old and monotonous venues of booking a hall and getting married. There's a lot that has been changed, be it destination weddings to some simple and out of the country venues for a wedding.
If you like to keep it real and plain sailing, you can also turn wrecked old venues as your wedding venue, to make it look aesthetic, dainty and royal. Just the way Zoya Akhtar turned a wrecked old ruin into a gorgeous wedding venue for a couple in her new web series Made In Heaven.
4) Themes/Vibes
If you are a trend setter or the one who can never afford to miss out on a new trend. This one's for you. Let us agree on this, we all are completely fed up with the mainstream wedding ceremonies, and we desperately need a change. The trend of having a theme based wedding is not at all mainstream and too exciting.
There are so many themes or vibes that you can refer for your wedding-
Pop Culture Themed Wedding
Vintage Themed Wedding
Floral Themed Wedding
Black. Gold and Glam Themed
The Indoor Garden Themed
And many many more themes can be brainstormed according to your style and fashion.
Keep in mind, that choosing the appropriate theme will define your personality and will be a stand out in the entire wedding.
You can checkout some theme based wedding invitations to begin brainstorming for the perfect theme suitable for your entire wedding.
5) Picturesque Cakes
The cake trends are definitely going to rule the Wedding trends of 2019. Flying all the way from the English Weddings, and holding a place in the heart of Indian weddings. Build cakes that looks like an empire, for the guests to never forget and for you to absolutely level up your wedding. These day the cake artists can go over the board to come up with a cake of your wedding. Dream of it, and you can have it for real. So don't miss out on making the most delicious moment of your wedding.
6) Fire Works
It is not at all dangerous as it sounds to be. For a sparkly couple – fireworks will do wonders. They pop celebration and make the venue earthly and so lively altogether. From entries to exits, you can use them as per the perfect timings according to you.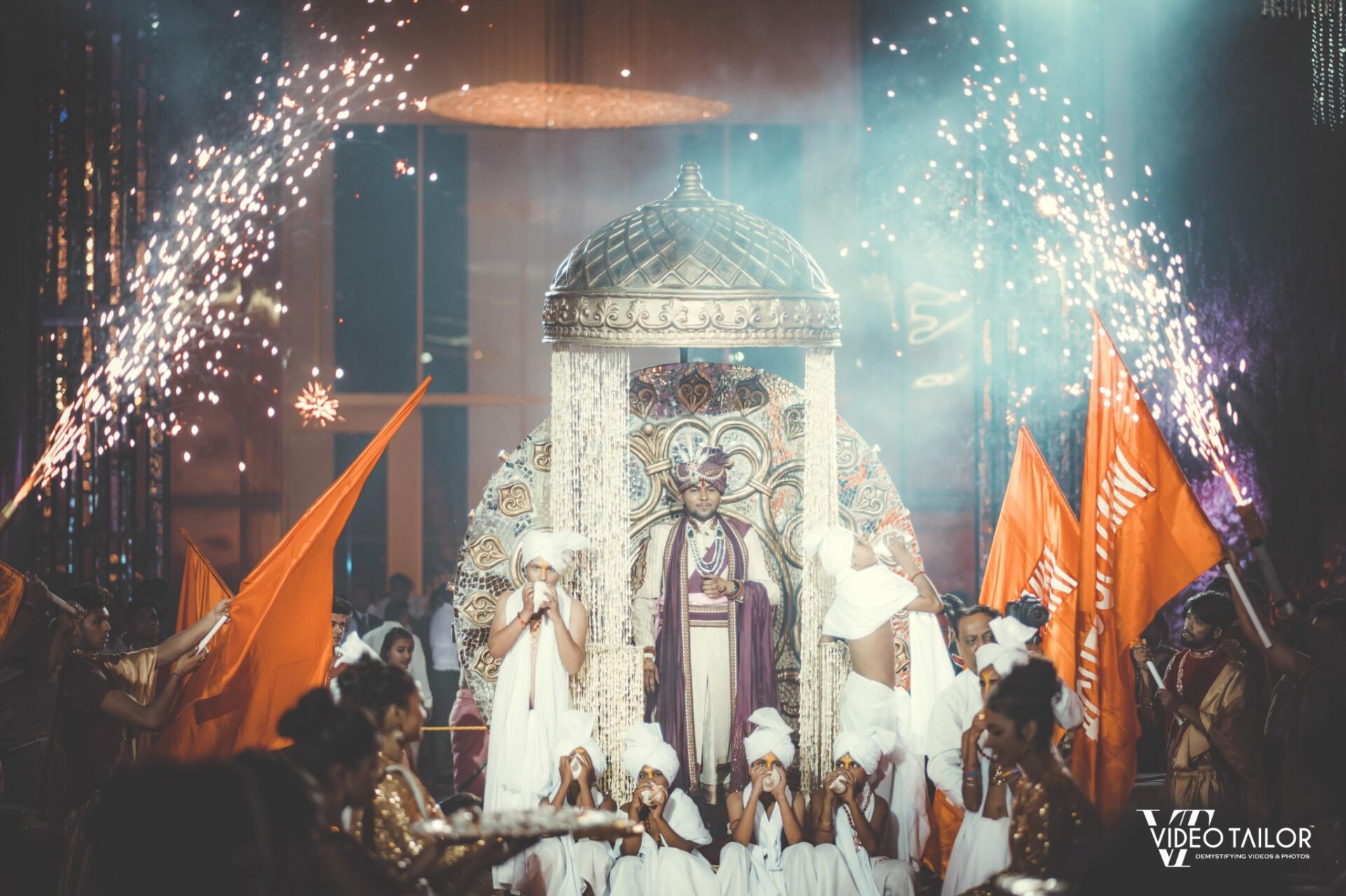 7) Light it like life
This is the moment you are going to light your life with the presence of one another. The venue deserves to be as lit as the two of you are.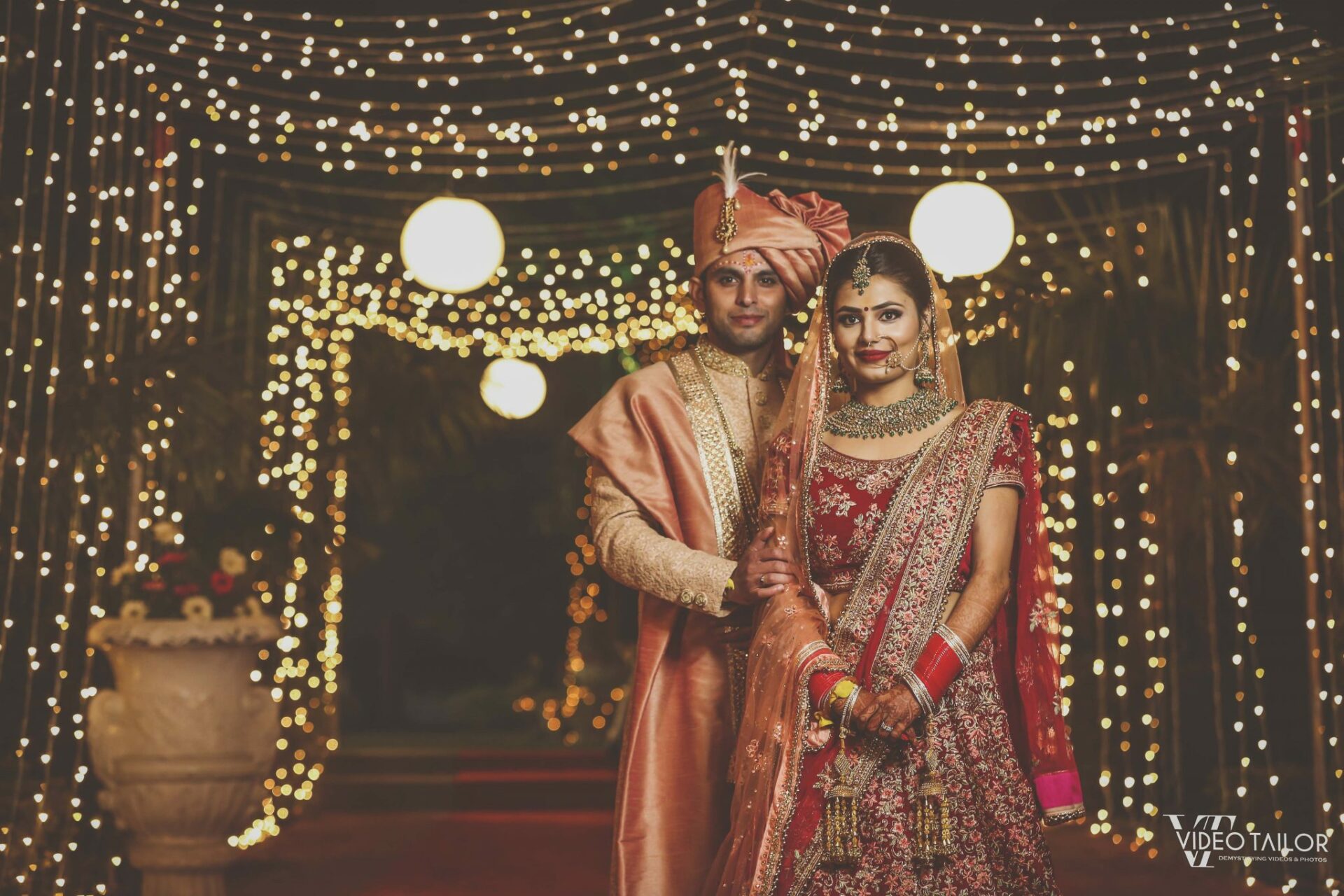 Bringing in lots of light is over taking the wedding trends of 2019. Dazzle at your weddings while the lightning works as the light of the sun and the moon for you.
8) Favors for the guests
A box of laddoos and sweets have been over done and over used. It's the time to be a stand out and offer different favors to the guests alluring the wedding with their presence. Organize gifts, ceremonies and activities that the guests will rejoice forever.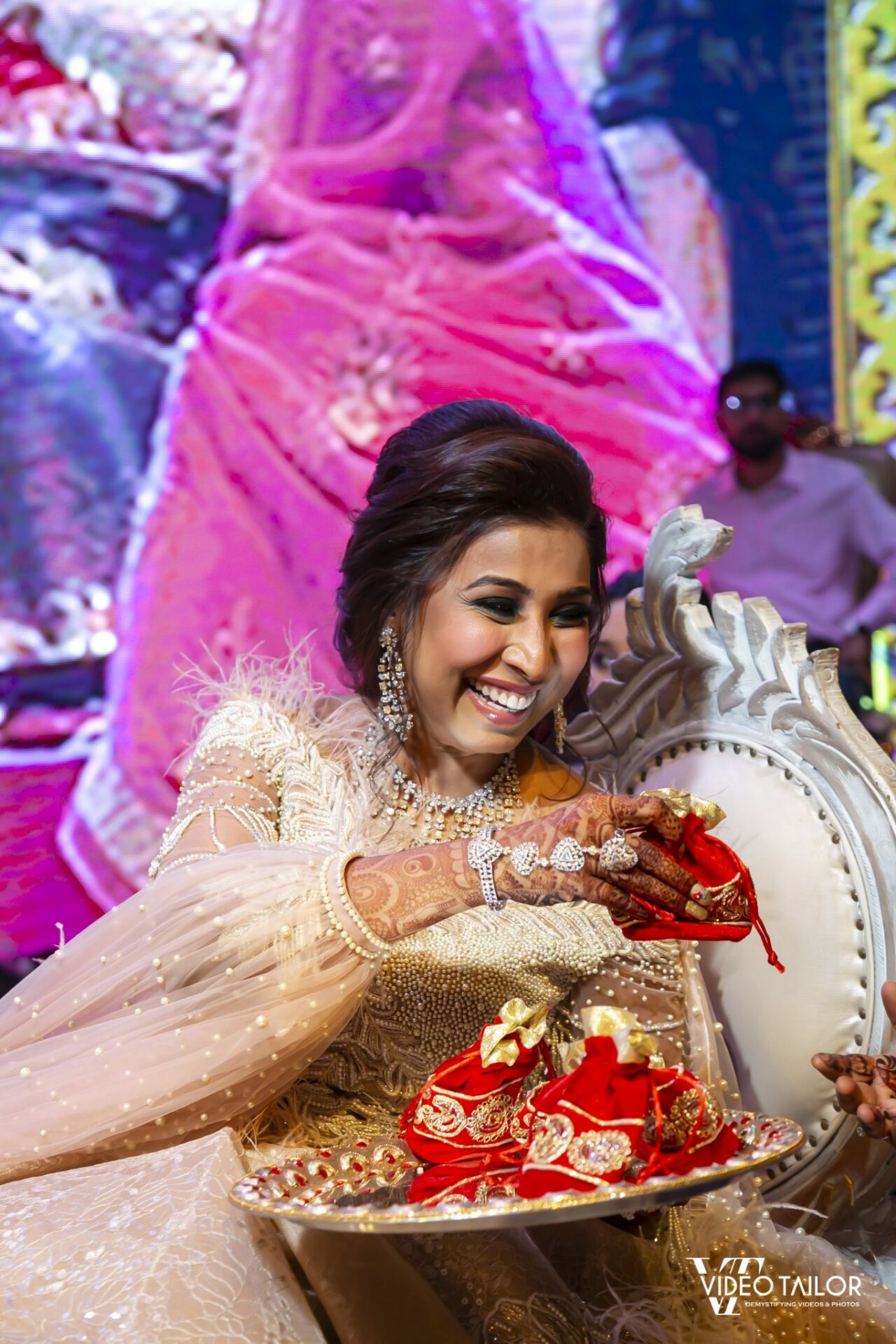 9) Private Vows
Don't forget that the wedding day is absolutely and completely about you. Be the trendsetter and exchange some private vows with each other. A wedding is a union of the two you, what will remain forever are the two and the vows; and the wedding pictures to. Come up with your own unique and quirky vows to promise each other for the rest of your life.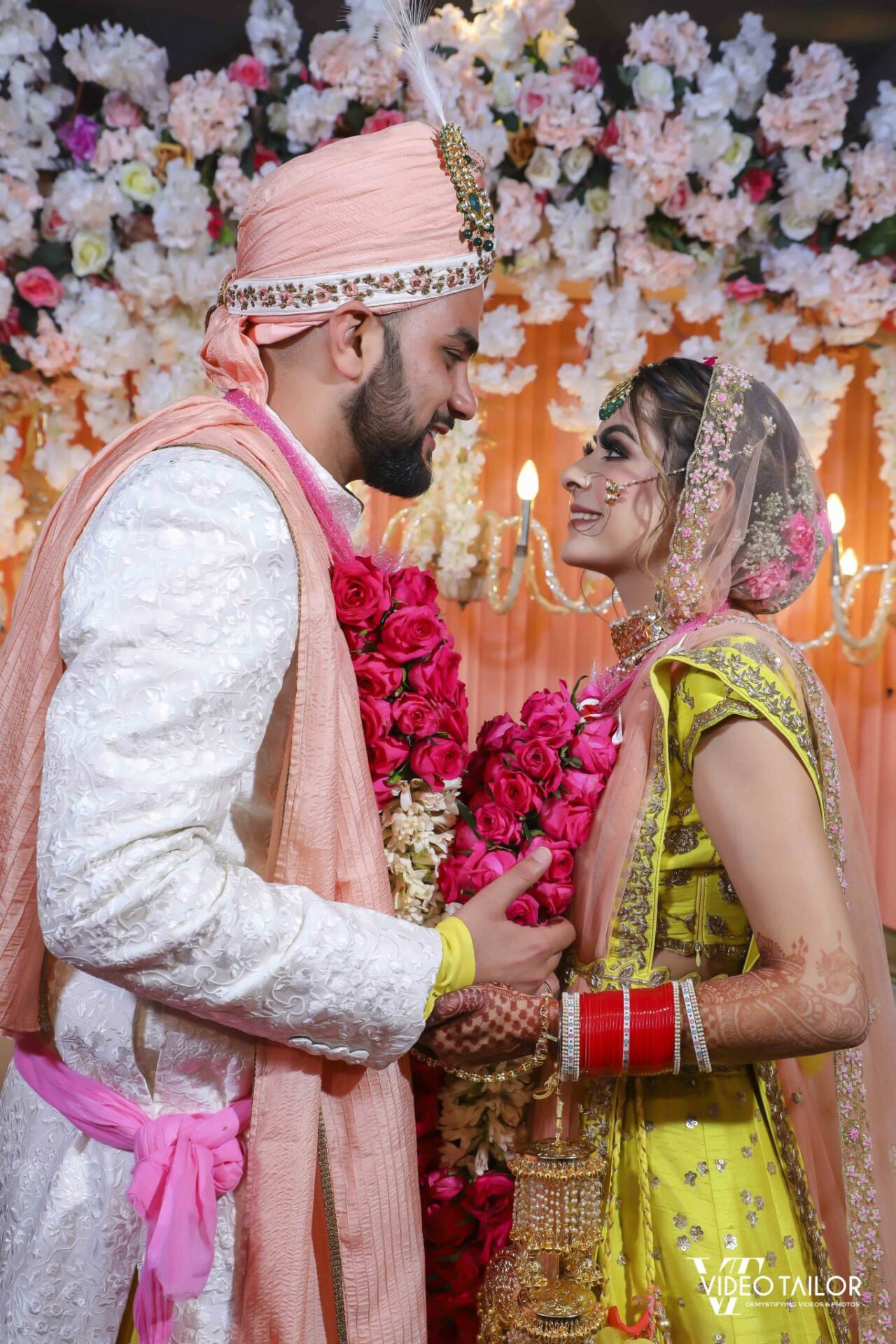 We at Video Tailor believes that wedding is the most significant and heart warming occasion for the couple. We promise to capture every emotion and sentiment of the couple with utmost sincerity. While you follow up with the trends, make sure to choose the trendiest and the leading production company Video Tailor for your memories to be alive for an infinity the two of you are going to vow.