Innovative Pre Weddings In Dubai, The Ultimate Pre Wedding Destination
May 27, 2022
Innovative Pre Weddings In Dubai, The Ultimate Pre Wedding Destination
Dubai dazzles as a bright star in the Middle East. When it comes to making a couple's pre wedding dreams come true, Dubai is always on the mind. The city offers the best of everything that's required for an innovative shoot- fun beaches, affluent hotels, new-age rustic vibes and tall skyscrapers. The city represents a perfect blend of diverse cultures at all points of time. So, here we have curated a complete list of how to make your pre-wedding shoot more fun and innovative!
Rock The Deserts With Your Intimate Love
The golden colored deserts of Dubai are the foremost idea that comes up to a couple. The bright sun shining, rust sand and expansive blue sky will never disappoint you. For this type of a photo shoot, we recommend you to choose long flowy gowns and black tuck suits for bride and groom respectively.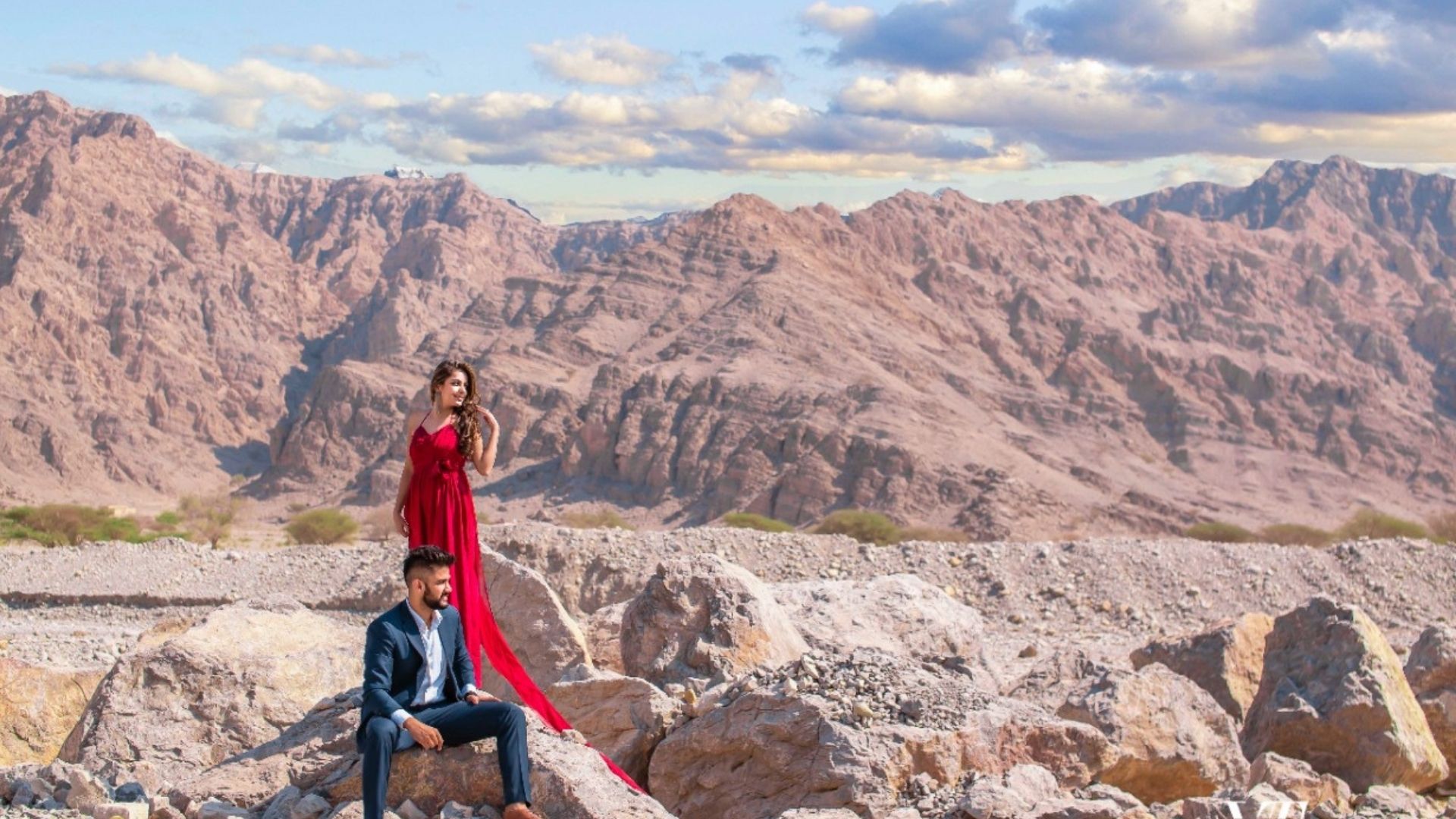 Make a classic statement by walking in each other's hands to exhibit your never ending love. So, make it as creative as possible and cherish these memories for a lifetime ahead!
Save The Date In The Crystal Clear Beaches
Who doesn't love beaches for a pre-wedding shoot? Yes, we all do! Beaches like Jumeirah and Kite offer the best of backdrops both on land and water. The sparkling sun, crystal clear water and both of you in each other's arms-
What else do you need? For this kind of a photo shoot, we suggest you opt for bright colored outfits to make you shine throughout the pictures. So, go out there and lock all those memories on the beach side!
Roam In The Glittering Dubai Streets At Night
A city's streets turn the prettiest during night. This time make one of the unique choices for a pre-wedding shoot for couples. Dubai offers the best of street experience, be it silent corners or bustling spaces. This is not only an innovative concept but also turns out to be a thrilling experience for the couple. For such a photo shoot, we recommend you to choose bright yet comfortable outfits to bring out your best. So, without thinking much- give a kiss on the forehead behind the city lights and create some everlasting memories!
Note: Add Ons:
Dubai is a city which offers you a blend of everything, from nature, land to beaches- there's all. Such an expansive list of pre-wedding location options lets you experiment vividly.  So, put on your thinking caps to plan your dream pictures.  Speak to your partner, finalize the locations, photographer, add ons, outfits, budget and you are simply good to go!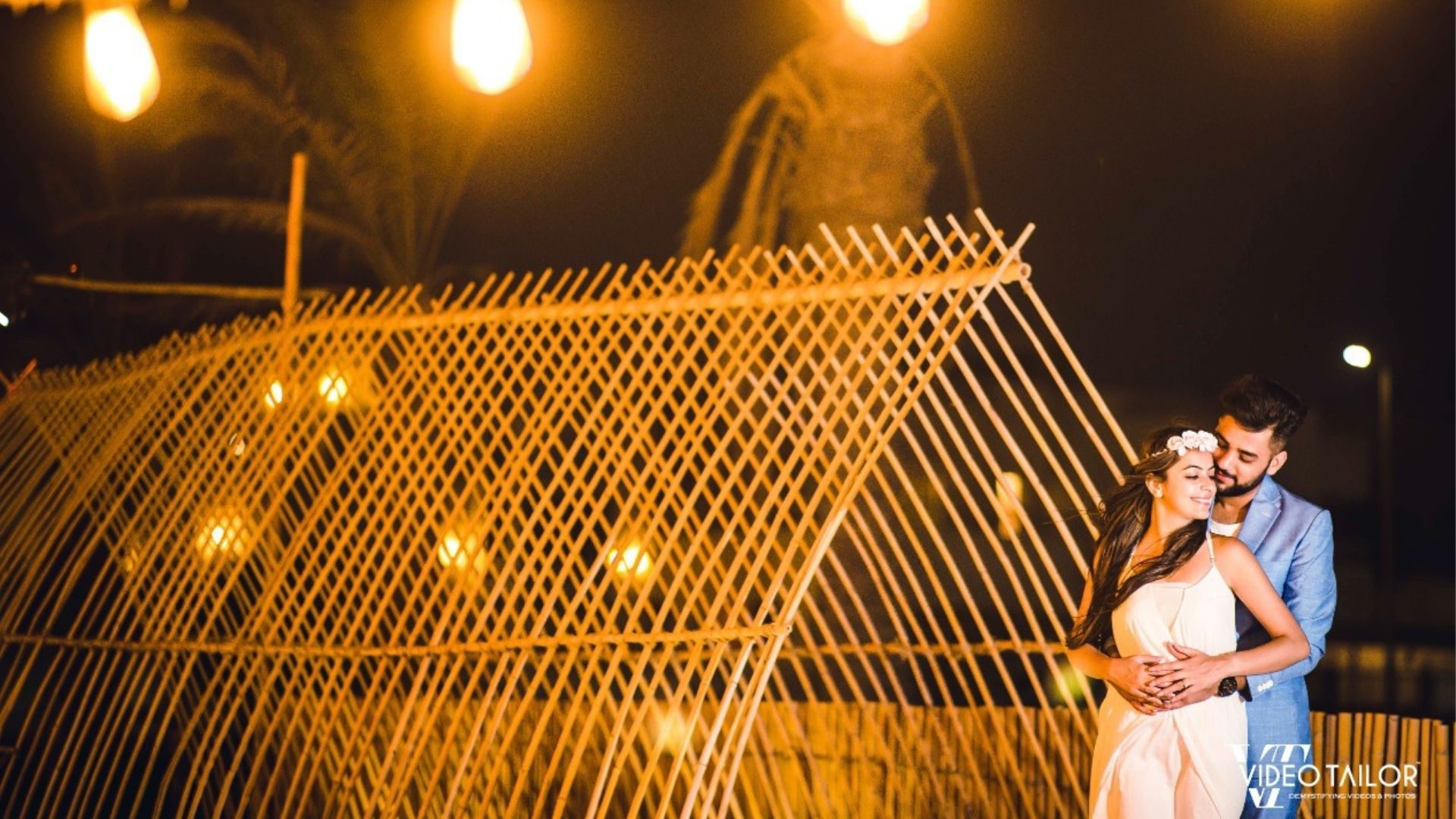 The above suggested locations are free to have a pre-wedding shoot in Dubai. But if you are willing to add some more creative elements like a luxury car, yacht or even willing to do skydiving, they are chargeable. You would have to pay for such add on facilities according to the time you use. So, before you finalize your pre-wedding shoot location, keep these add ons in your mind as well.