Enhance your Wedding Photography
May 24, 2022
EMBELLISH THE BEAUTY OF YOUR WEDDING PHOTOGRAPHY
Best wedding photography Services:- We've always cherished your wedding moments and the ceremonies attached to it. We try to capture them as your best moments. Let the photographer capture the best record of your day through your engagement shoot, and a few tips for the bridal preparations and the ceremony.
This blog reads about the couple's shoot. How they can get their best pictures apart from their wedding jitters. How your wedding photography can include your run away from your guest and get you both spend some time together and could capture even the minute details about your bonding. There's a long process behind every couple's wedding picture. From nervousness to laughter, from friendship to love, from engagement to the wedding day; everything is recorded.
Top 5 tips that the couples can go through to let the photographer capture the best wedding portraits for you:
1) Get to know your photographer by having an Engagement Shoot
We've covered just how having an engagement shoot will help the final record of your Wedding Photography in this article, but it really is just so useful, and makes such a difference.
Having an engagement shoot gives you the chance to meet your photographer and gel up with them and their camera before the big day when you're likely to be more anxious. Pictures captures all that is on your face, even if its nervousness. But having a shoot prior to the final day with your photographer lets you go through all the motions like a pro during your wedding shoot.
One of the positive results of an engagement shoot, as I mentioned is getting to know your photographer and getting relaxed around them as well as getting a notion of their working style. Believing your photographer is one of the key components for getting awesome couple shots.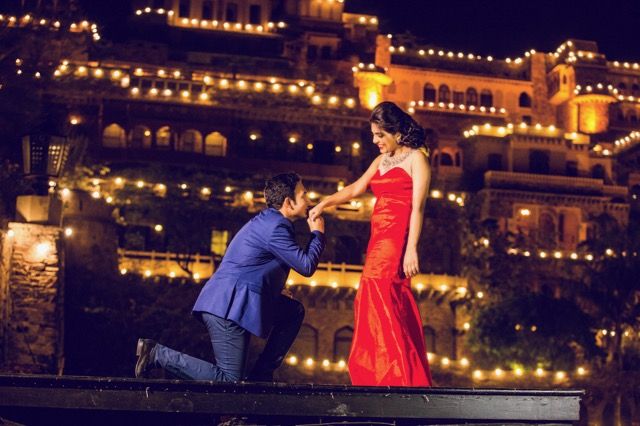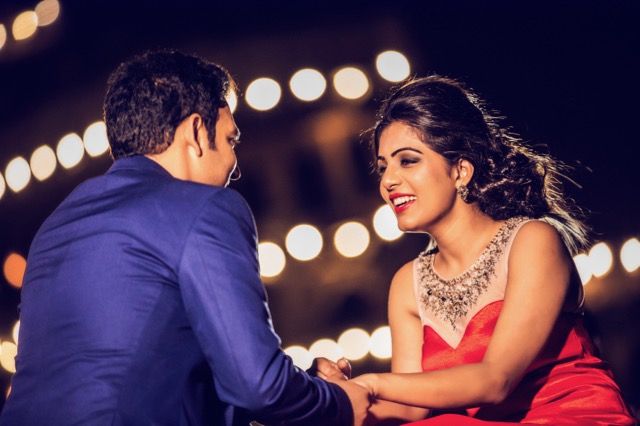 I hope you've chosen your photographer because you love their creativity and their style, because they're an expert in their field. So, with this in mind let their imagination and creativity run free for the best possible results! Even if they ask you to sit on a tractor or fence or to kick your shoes off and get in the sea – GO FOR IT. Your photographer has an eye for what will look good on camera, they'll want to give you the best photographs possible, so trust them. You don't get to do the day again, and things like the correct light make a huge difference.
2) Make Time for Your Portraits among all the wedding jitters
Of course you don't want to be kept away from your wedding guests for hours but it is important to make some time for your couples' shoot. Photographers usually request twenty minutes to half an hour with couples so they're not keeping them from the party too long, but for enough time to get them relaxed and to get the creative juices flowing. If your wedding photographer is up against the clock and rushing you round various locations at your venue the whole experience is likely to be stressful and unpleasant rather than relaxing and enjoyable.
As I've mentioned, being relaxed is really important for your Wedding Photography, it's probably the most important factor. These pictures will be like a memory. Among all of these these portraits might help you find a fancy frame for your room wall. Get wrapped in the arms of your partner or tease him or make a royal pose or lay down in a garden or go out for a walk! Do anything that might get you a portrait. your photographer will be smart enough to get you Clicked.
3) Get Away from your Guests could make some unforgettable moments
Another way to keep you as relaxed as possible is to choose a location well away from the prying eyes of your guests. You just won't be able to relax and focus if the best man is heckling you while you're trying to look lovingly into your other half's eyes, and I have even had keen amateur guests offer to second shoot the couple's portraits- again not so relaxing if Sharma Uncle is watching you getting cheesy with your beloved passionately!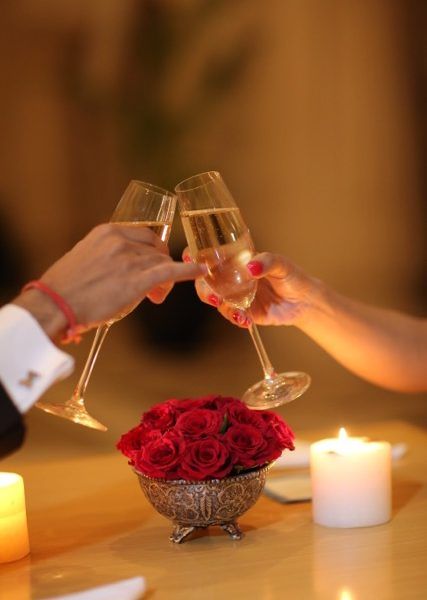 This might be the only time during the day that you and your betrothed get to yourselves so find a nice secluded spot for a bit of peace, quiet and privacy.
Lots of my couples have surprised themselves by saying it was one of their favourite parts of the day, when in advance they were so nervous about it, as it got them away from worrying about whether Sarla Aunty was talking to her estranged husband and whether the 'Tikkis' were coming out on time!
Not all venues have a plethora of secluded locations available and so sometimes it's good to consider off site options. Shoots can be performed at fields or woodlands en route to the reception venue from the temple allowing the couple to make a bit of an entrance and be greeted by their guests in applause. Photographer can also take the couples off for a drive up a pretty village lane round the corner.
Another option is to leave the ceremony venue promptly and to shoot your portraits as soon as you arrive at your venue, while the guests are finding their cars, and making their way to the venue. It's also possible to split your shoot into chunks and make use of the ten to fifteen minutes when your guests are called into sit down for dinner. It always takes a little time for everyone to get settled so it's a great time to make the most of and take a few snaps- again, allowing you to make your entrance!
4) Consider the minute details about your Wedding Photography, like the available light
Now, this may sound silly but if you love light, fresh and bright photographs, but your ceremony is at 8pm in December then you may be disappointed. When you're planning your wedding, take into consideration that your photographer will need as much available natural light as possible. Of course it's possible to do all sorts of fabulous things with creative flash but personally I think you can't beat beautiful natural light.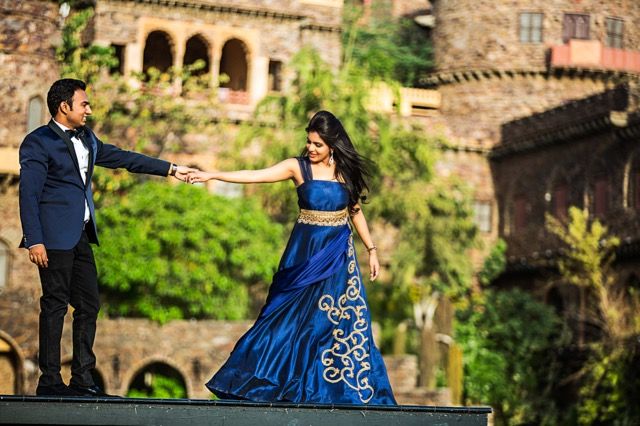 Like during the time of June or July when the sun is shining brightly on your head, it's a great advantage for the photographer as he could capture you in what photographers call as 'The Golden Hour'. So try getting the most of sunlight which makes your pictures look brighter naturally.
5) Get Creative- Add props and character!
My final tip is to get creative!! Why not express your creativity, show your character, or extend your wedding theme for your Wedding Photography with a fun prop? When you both are musicians bring the instruments along! Having a Maharaja theme? Run to a Resort to give the glimpse of same to your guests.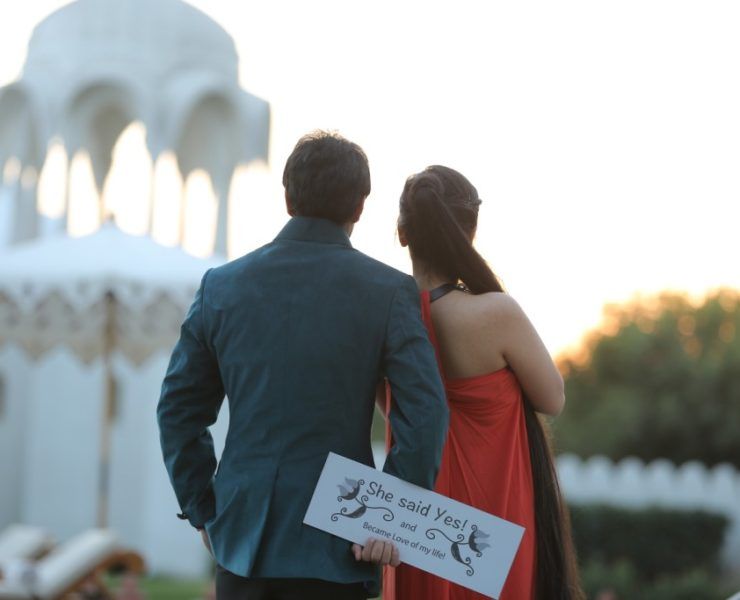 Get some masks and fun goggles! Fun photos like this will provide a bit of interest and will also be brilliant ice breakers for you and your wedding photographer to get into it before moving onto the more romantic, classic poses. Astonish your guests with the all new different pictures with themes and props in your Wedding Photography. Make them much more exited for your wedding than ever before.
So, there you have it, the top five tips. We hope this has been useful, and given you a bit of food for thought on how you can get the very best possible wedding portraits of you and your loved one on the day. Go around and find new places for your shoots. Most importantly above all else, relax and enjoy the moment of creating a beautiful record of your Wedding Photography as it will all pass by so quickly!
Experiment as much as you can because these moments once gone could only be captured in those pictures.