Aesthetic Pre Wedding Photoshoot in Kanyakumari
May 13, 2022
The land of Three Seas: Kanyakumari The Best Location for a Pre Wedding Shoot
Are you an art lover? Do you admire scenic beauties and also love iconic monuments? Then what's stopping you from having your lovely pre-wedding photoshoot on the beaches of Kanyakumari or in front of Thiruvalluvar statue or inside historic Padmanabhapuram palace. Here in this article, we will take you on a journey of aesthetic Pre wedding photoshoot in Kanyakumari. Let's begin.
Kanyakumari is a small elegant coastal town located at the southernmost tip of Indian peninsula. It is known for its spectacular sceneries, landmarks, temples, churches, beaches, waterfalls etc. Ever since ancient times, Kanyakumari remains a centre of art, religion and culture. It is the only place in India where you can watch sunrise and sunset from the same beach. For more information regarding kanyakumari click here.
Here we present you top locations of Kanyakumari where you can have the most romantic Pre wedding photoshoot.
Top Pre Wedding Locations at Kanyakumari are-
1- Vivekananda Rock
The magnificent Vivekananda Rock Memorial, situated just at the merger of the beautiful Arabian Sea, Bay of Bengal and Indian ocean is one of the major locations of Kanyakumari and Tamil Nadu. It is dedicated to the greatest philosopher of the century Swami Vivekananda, as it is said that Vivekananda got enlightenment while he was meditating on this rock in his early monk days. It is located exactly on a rock amidst the sea, where you can reach by boat. It has an elegant temple like structure which has a peaceful, spiritual environment but here you can also experiment various lovely pre-wedding poses in front of the marvellous architecture under the white clouds and setting sun and amazing blue seas in the background.
Timing – 8:00 am to 4:00 pm
Entry Fees- 10 Rs per person, 20Rs for a ferry.
Nearest Airports– Thiruvananthapuram Airport
Photography and Videography – Allowed
Major Attraction – Gracious sunsets , Night time Illumination of the structure.
Tip – Advisable to go early evening when the atmosphere is little cool.
2- Thanumalayan/Suchindram Anjaneyar Temple
Wow, This is what we call Architecture!!! I mean just look at these temples. Aren't they the true masterpieces of ancient Indian culture and architecture. These temples are dedicated to holy Hindu trinity. The temple made up of sublime South Indian style consists of 30 shrines, charming architecture, large idols and beautiful wall carvings. Who would resist his/her pre-wedding photoshoot in front of these white marvels? These temples have the perfect scenery which could be in the background of your pre-wedding photographs.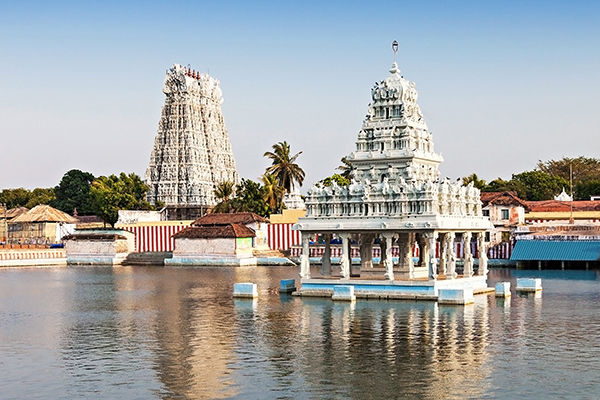 Timing – 4:30 am – 11:30 am, 5:00 pm – 8:30 pm
Entry Fees– Free
Location– Located at a distance of 11 km from Kanyakumari around 7 km away from Nager coil
Photography and Videography – Allowed
Major Attraction – Festivals that are held in the months of December or January, August, April, March.
Tip – It would be great to dress modestly here
3- Thiruvalluvar Statue
Standing proudly in the middle of 3 seas, this Grand statue is made in the honor of the greatest Tamil poet and philosopher Saint Thiruvalluvar. This 133 feet high sculpture is known for its grand architecture and resemblance of Nataraja (Lord Shiva) and is the biggest symbol of various verses and teachings of Saint Thiruvalluvar.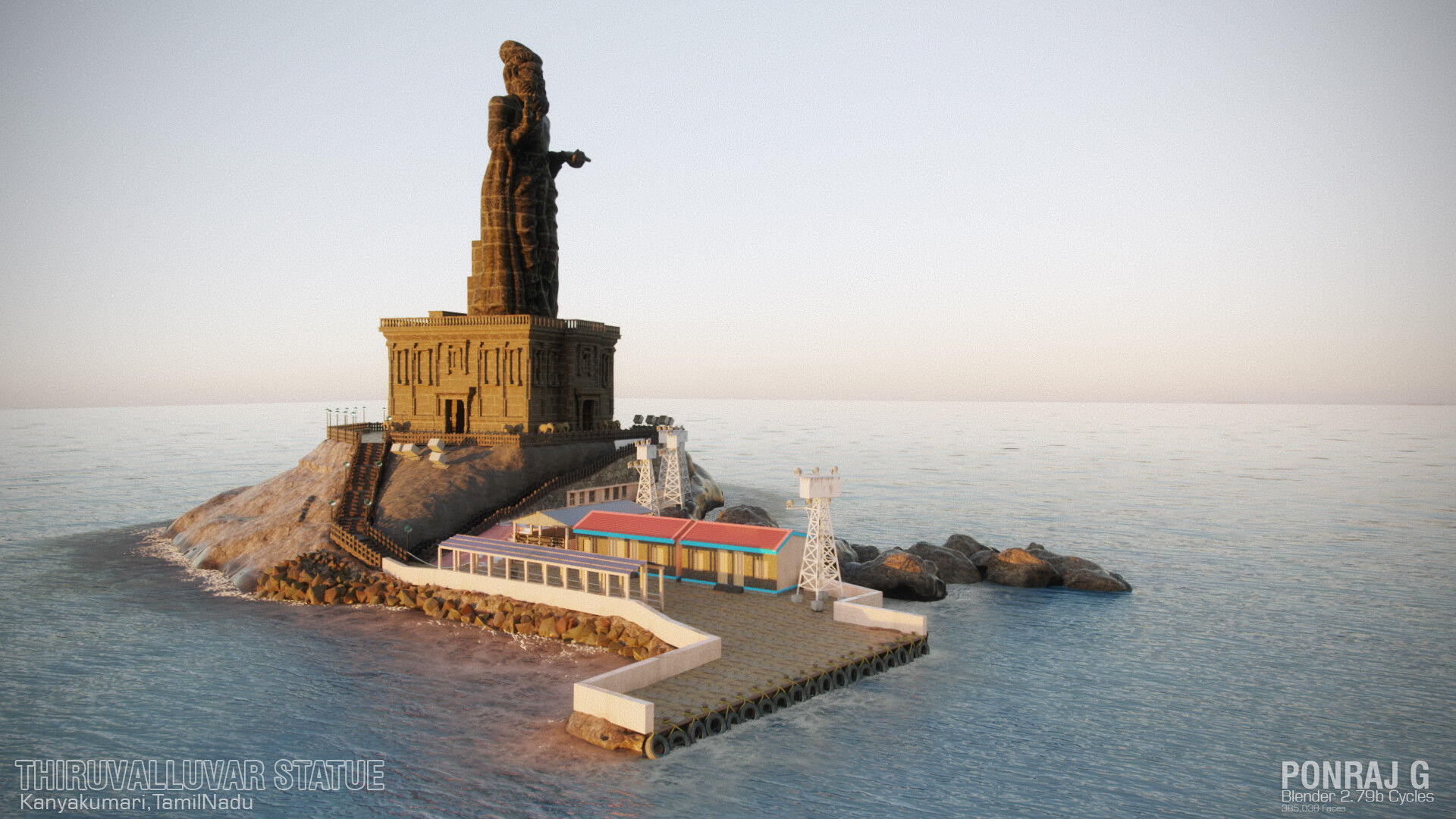 Surrounded by glittery blue water from all sides, this is really a super location for your Pre-wedding shoot. Just imagine a grand statue with a combination of shiny blue water, blue sky with white clouds. It is not just a location but a painting which will add new colours to your new life.
Timing – 8:00 am – 4:00 pm
Entry Fees– Free,  20 per person for Ferry
Location– Besides Vivekananda rock
Photography and Videography – Allowed
Major Attraction – Become more elegant when Illuminated at night.
4- Kanyakumari temple
At number 5th, we have the most famous temple of Kanyakumari, the one and only Kumari Amman Temple, also known as the Kanyakumari temple. This temple resembles Devi Kanyakumari herself and is one of the historic(Vedic period) and sacred places in the world .Did you know that it has also been mentioned in Ramayana and Mahabharata?
Kanyakumari temple is situated just along the sea presenting great scenic beauty. Spiritual aura, massive architecture and elegant scenic beauties of Kanyakumari temple not only attracts devotees but all the travelers visiting Kanyakumari. Trust us, you will thank yourself that you had given a chance to Kanyakumari temple for your ravishing pre-wedding shoot
Timing – 4:30 am – 12:30 pm, 4:00 pm – 8:00 pm
Entry Fees– Free
Location– Connected by road to all the major places
Photography and Videography – Allowed
major Attraction – Sophisticated architecture.
5- Gandhi Mandapam
Another great location for Pre wedding photoshoot in Kanyakumari is Gandhi Mandapam. As understood by its name, The Mahatma Gandhi memorial is a large memorial built in honor of Father of the nation Mahatma Gandhi, near the shores of Kanyakumari. It is said that because of its natural beauty, spiritual and peaceful environment, this place is close to Gandhiji's Heart. The memorial has three floors and from here you can watch colors of 3 different water bodies mixing with each other and two coastal lines of India joining each other. The memorial is like a Grand white temple with blue and pink lines and its architectural style is similar to majestic Orissa style. It's a must go to place in Kanyakumari and is an iconic place, perfect for your Pre-wedding shoot.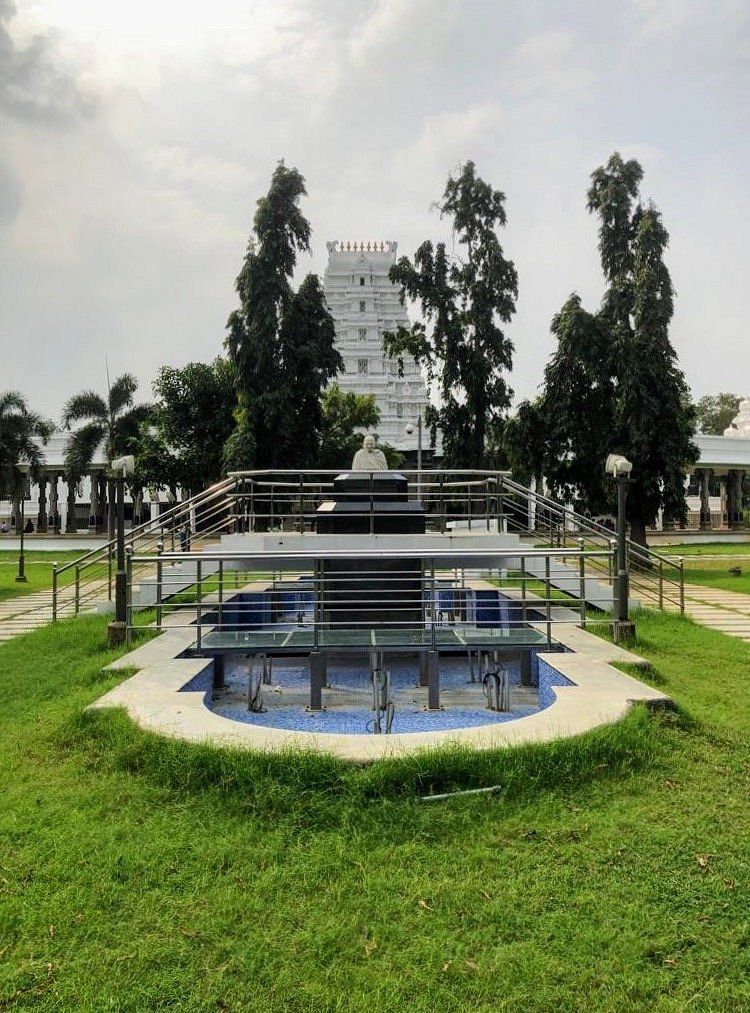 Timing – 7:00 am – 7:00 pm
Entry Fees– Free
Location– 1.3 km away from Kanyakumari Railway station
Photography and Videography – Allowed.
6- Kanyakumari Beach
Kanyakumari beach also known as the  Cape Comorin beach is a major sightseeing and pre-wedding shoot destination of Kanyakumari and Tamil Nadu. Don't think Kanyakumari is just all about religious sites, it also has some of the major mesmerizing beaches of the country. Kanyakumari beach is known for its multicolored sand and alluring sunrises and sunsets. Here you can do all kinds of romantic and crazy pre-wedding poses and have a great quality time, which you won't forget easily.
Timing – 9:00 am to 6:00 pm
Entry Fees– Free
Location– 1 km far from Vivekananda memorial
Photography and Videography – Allowed
Major Attraction – When the sun rays fall upon the three different coloured grains of sand of the Arabian sea, Indian ocean and bay of Bengal, alongside a lighthouse, blue sky, blue water, shiny sun, then the scene looks like a beautiful postcard picture.
Tip – Not suitable for swimming, but you can still have fun in the sea.
7- Padmanabhapuram Palace
Till now, we have told you about great scenic beauties and landmarks, Now it's time to add some uniqueness to your experience and make it excellent. Our next place is Padmanabhapuram Palace, which is truly an exquisite place telling a number of stories about history, culture and architecture of 16th century India. This whole palace is made up of wood and has an art and craftsmanship that leaves its viewers hypnotized and makes them fall in love with this place. It is known for its intricate paintings and carvings and each and every place of the palace ranging from halls, queen's place, museums, council chamber are the fine examples of fine art. The palace has more than enough photo and video points which have the power to make your pre-wedding a benchmark for other pre-wedding shoots.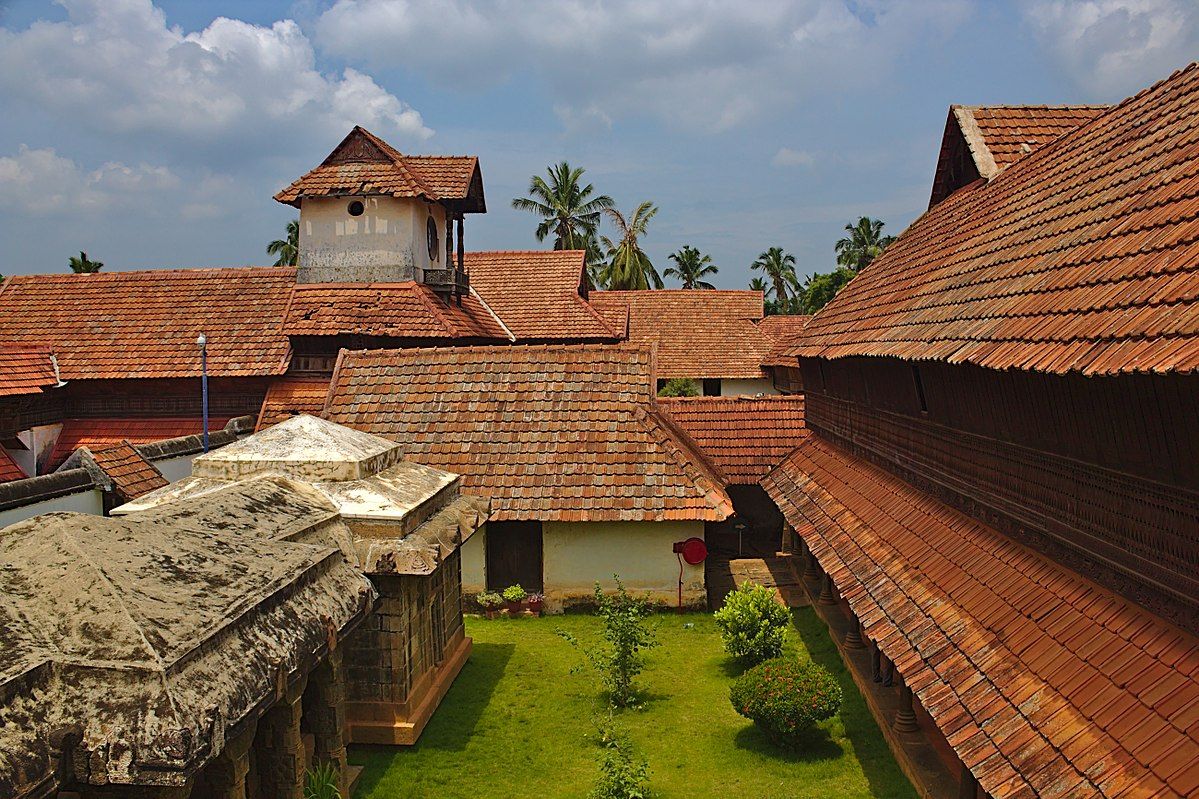 Timing – 9:00 am – 1:00 pm, 2:00 pm – 4:30 pm, Monday closed
Entry Fees- 10 Rs per person
Location–  located 50 km away from the airport
Photography and Videography –  25 Rs for Still Camera, 1200 Rs for Video Camera
Tip – Footwear should be left outside
8- Vattakottai Fort
Vattakottai which literally means circular is a  magnificent coastal fort situated on the shores of Bay of Bengal. It is one of the best sightseeing places in Kanyakumari due to its massive architecture, historical importance and natural beauties. It is a fort where you can find a sparkling blue sea on one side and giant hills of western ghat on the other side with cotton clouds(if lucky). The view is enough in itself to leave you hypnotized and it is worth visiting here for your pre-wedding shoot.
Timing – 8:00 am – 5:00 pm
Entry Fees- Free
Location– 7 Km from Vivekananda memorial
Photography and Videography – Allowed
Major Attraction – Black sand beaches located nearby
Tip – Advised to visit During late evenings
Best time to visit Kanyakumari
For a Pre wedding photoshoot in Kanyakumari, you can visit at any given time of the year, but it is best to visit in the months of October to March when the climate, sea and sky are most beautiful.
In short Kanyakumari has everything required for a majestic Pre wedding shoot, You would definitely thank yourself that you had chosen Kanyakumari for your pre wedding and we bet you would recommend others also to have their Pre-wedding photoshoot and videoshoot in Kanyakumari too .If you find this article beneficial and helpful in any manner then do like and share and feel free to share any of your queries regarding this article in the comment section below. Thank you