Top wedding destinations in India
June 29, 2023
Destination weddings have always been in trend. Who wouldn't want to plan their big day amidst beautiful mountains or along the beach? If you are getting married soon and planning to have a destination wedding, then you must be searching for different beautiful locations. Destination weddings are ceremonies hosted away from the couple's hometown and usually require travel. You can plan your wedding at any destination – in your home country or abroad – depending on how much your budget allows. If you are planning a destination wedding in India, you have landed on the right page. India is home to some of the most incredible locations in the world that could be the perfect destination to host your wedding. Here is a list of the most trending locations to plan a destination wedding in India.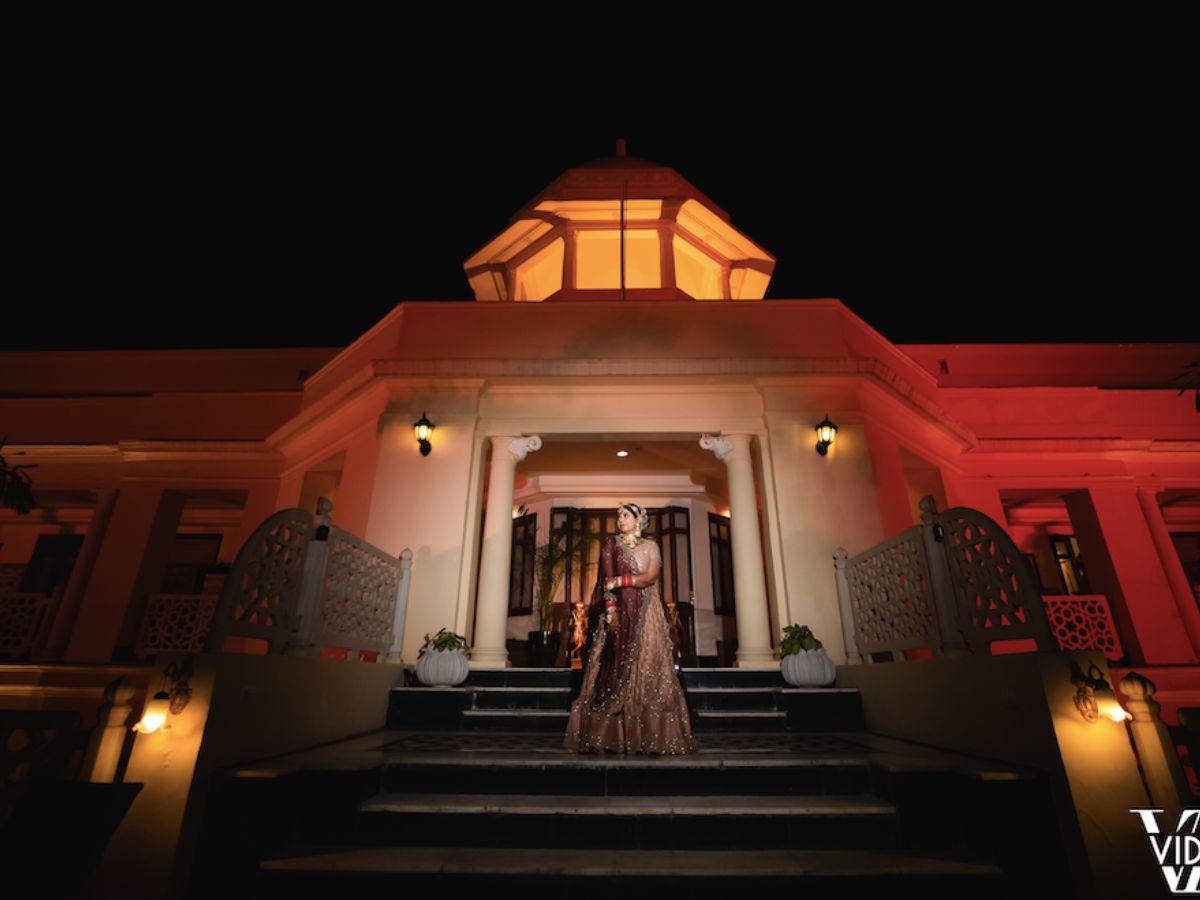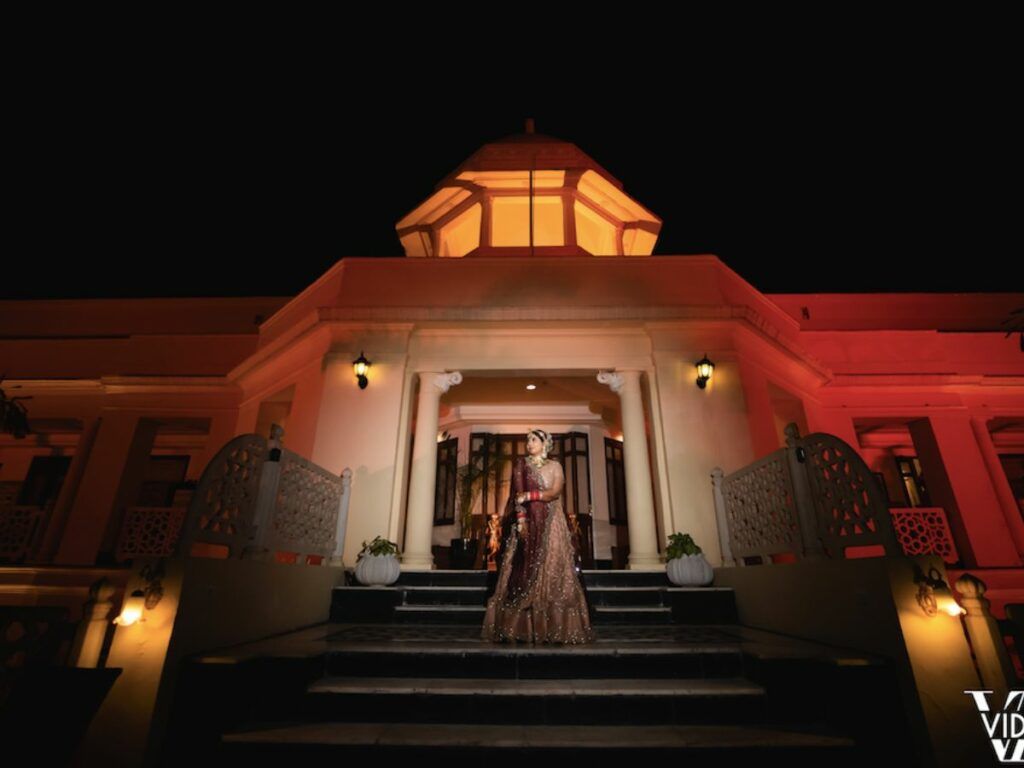 Udaipur
Udaipur is one of the most popular wedding destinations in India. This location gained popularity after the movie 'Yeh Jawani Hai Deewani,' where a wedding sequence was shot in the gorgeous Udai Villas in Udaipur. The city's beauty and the Udai villas' incredible setup are what attracted couples the most. Known as the city of lakes, Udaipur offers a picturesque and romantic setting for couples looking to celebrate their special day. Udaipur is home to many magnificent sites, heritage hotels and lakeside resorts that can be a perfect location for wedding ceremonies. These include the City Palace, Jagmandir Island Palace, Fatehgarh Palace and the abovementioned Udaivilas. Udaipur's rich history and scenic beauty will charm your wedding celebrations. You can also incorporate the Rajasthani culture into your wedding functions, blending tradition and regality. Udaipur also offers professional wedding-related services to help you organize and execute your dream wedding. Udaipur, a famous tourist destination, offers numerous activities and sightseeing tours to keep your guests entertained throughout the event.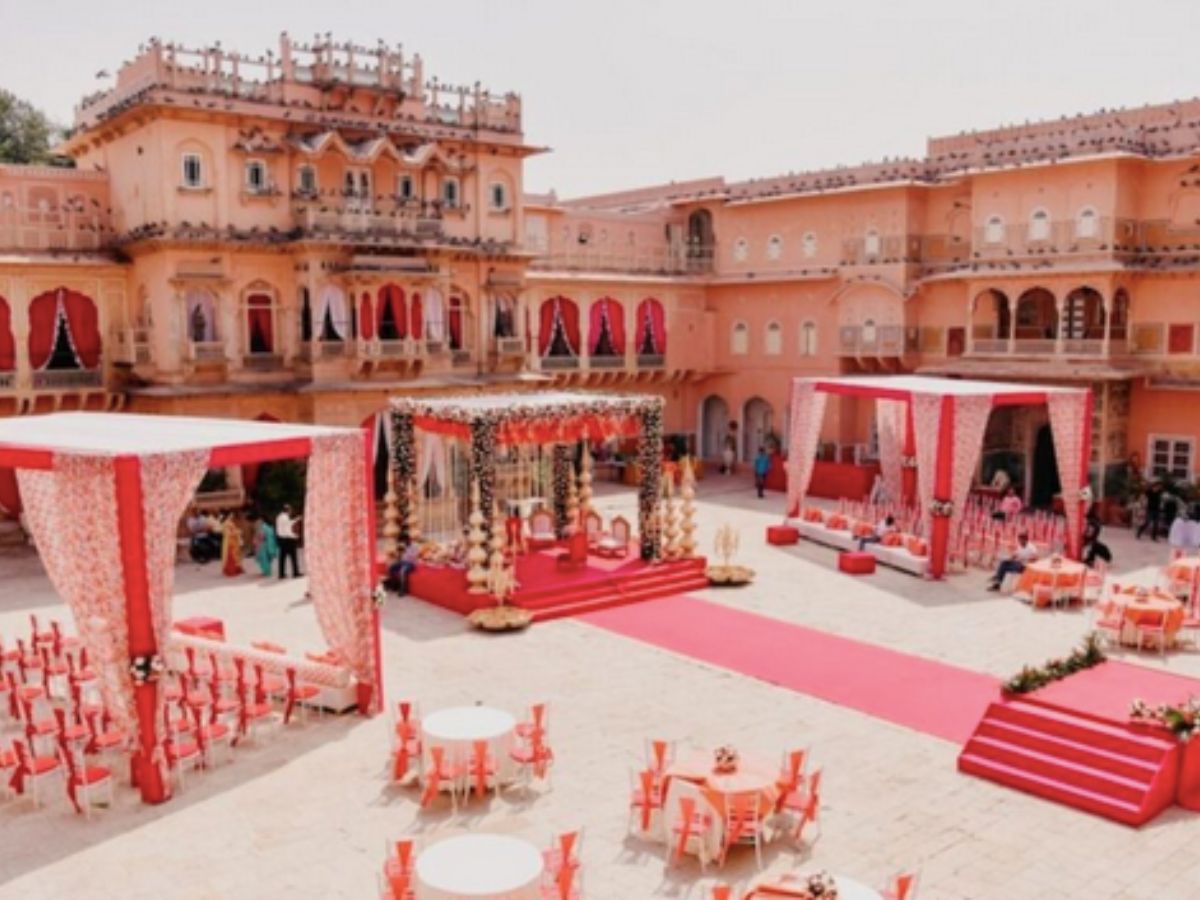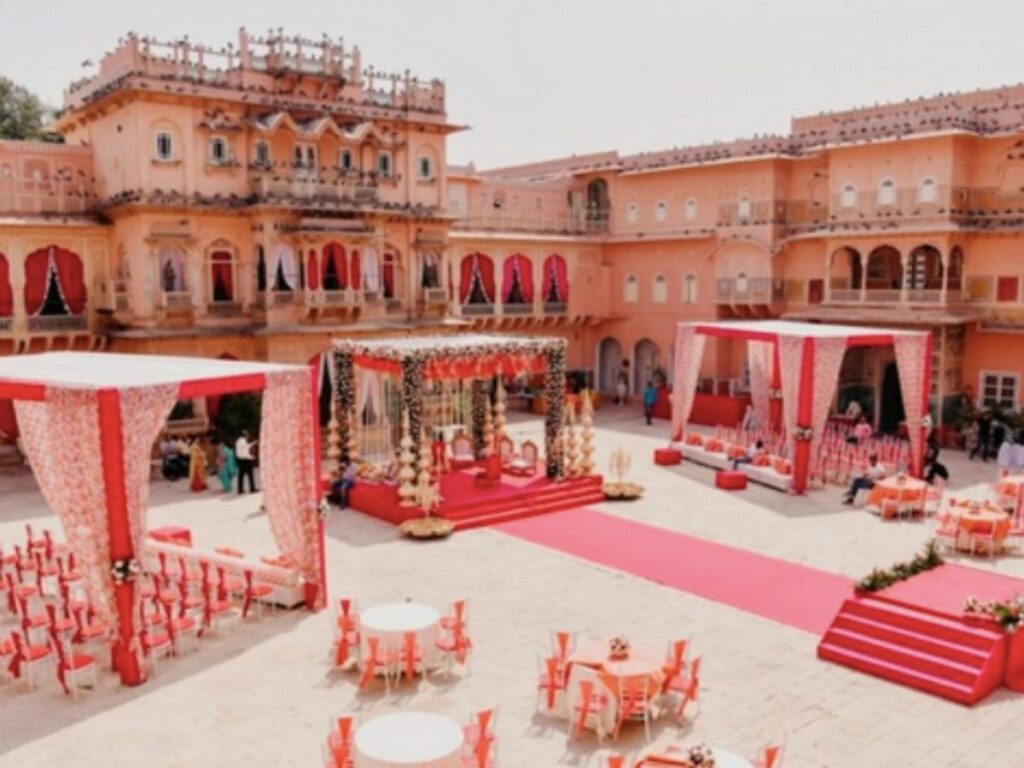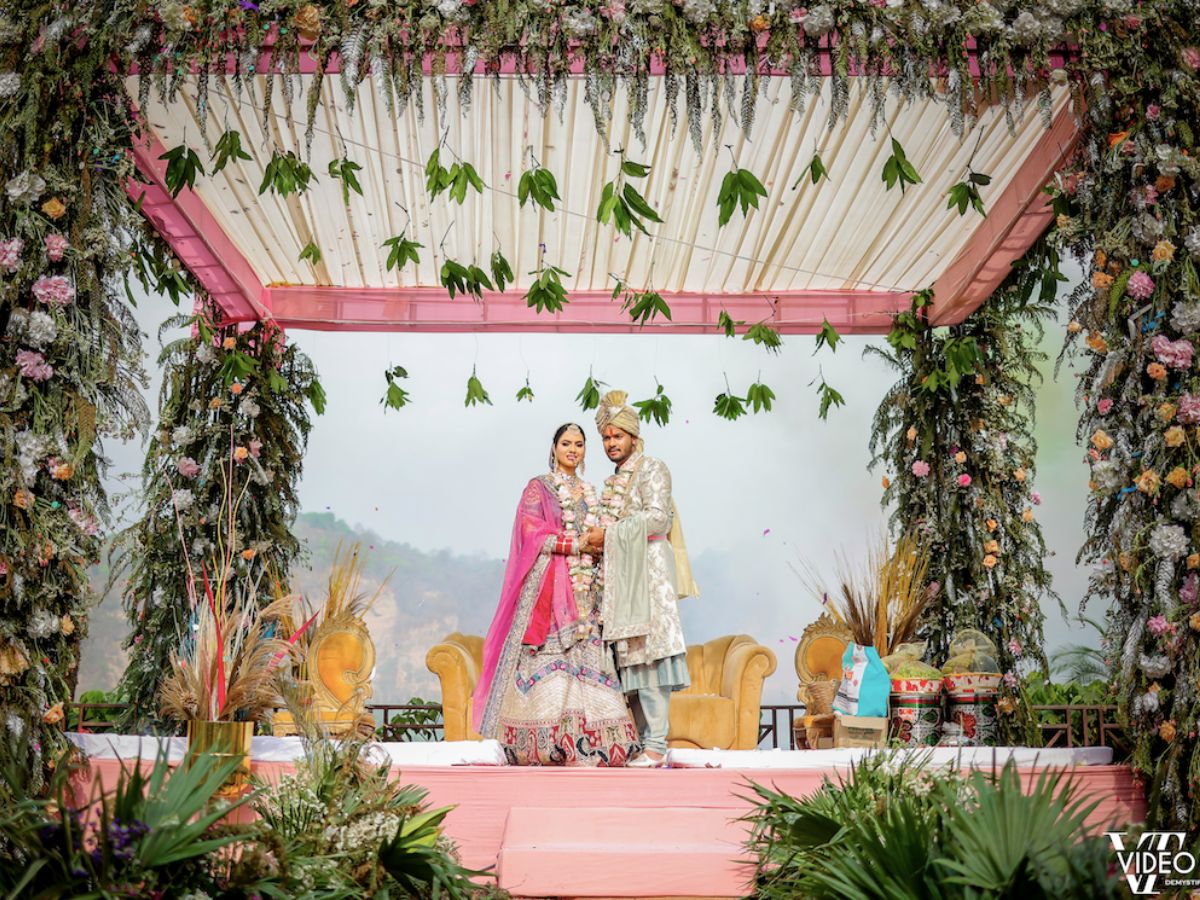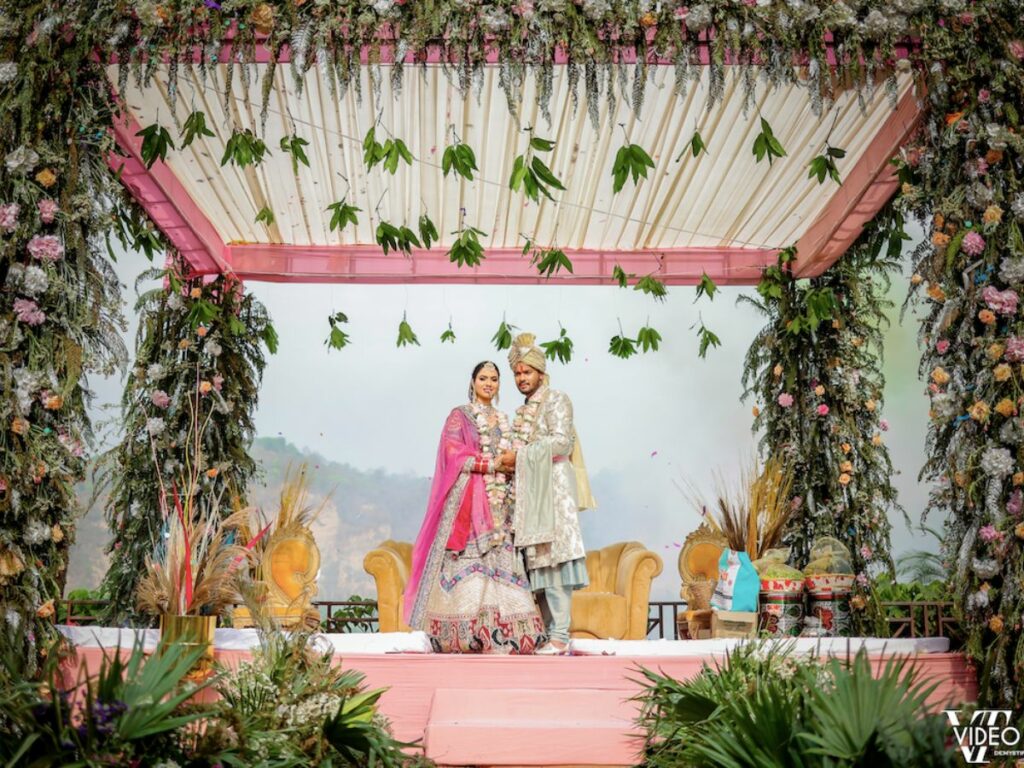 Rishikesh
If you wish to have your wedding on the riverside and amidst beautiful hills, go for Rishikesh. Located in the foothills of the Himalayas, this beautiful destination has gained popularity as a wedding location in recent years. Rishikesh is only 5 hours away from Delhi NCR by road. Hence people are choosing this place to plan their weddings. Rishikesh is nestled on the banks of the River Ganga and surrounded by lush greenery, making it a gorgeous location for an outdoor day wedding. Rishikesh offers several venues along the banks of the river Ganga including many luxury resorts, outdoor spaces and banquet halls that offer panoramic views of the surroundings. Rishikesh is a smaller city compared to the other destinations. Hence, the availability of professional services for your wedding might be limited. So it is suggested that you plan your wedding accordingly. Rishikesh is known for its adventure sports and activities. So your guests won't get bored during the wedding festivities. There are a lot of famous sights and waterfalls in Rishikesh that can be visited before or after the wedding ceremonies.
Jaisalmer
Jaisalmer gained popularity as a wedding destination after Siddharth and Kiara's wedding in February 2023. Sid and Kiara chose the grand Suryagarh Palace for their wedding venue, and the pictures are just wow. Known as the Golden City, Jaisalmer offers beautiful desert landscapes and could be a unique yet stunning location for your wedding. Like the other destinations in Rajasthan, this too offers several places and heritage hotels like the Golden Fort, Suryagarh Palace, Patwon ki Haveli and more, which can serve as grand venues for wedding ceremonies and celebrations. You can exchange vows amidst the golden sand and under the starlit sky. Planning a golden hour wedding would just look like wow. You can also incorporate Rajasthani music and dance performances into your wedding celebrations. Activities like the desert, camel safaris, and attractions like Jaisalmer forts and temples can help entertain your guests. Overall it can be an amazing experience getting married in the middle of Thar Desert. Avoid Jaisalmer if you are getting married in the summer. Also, remember that Jaisalmer is a remote location, so certain services may not be available. So make your arrangements in advance.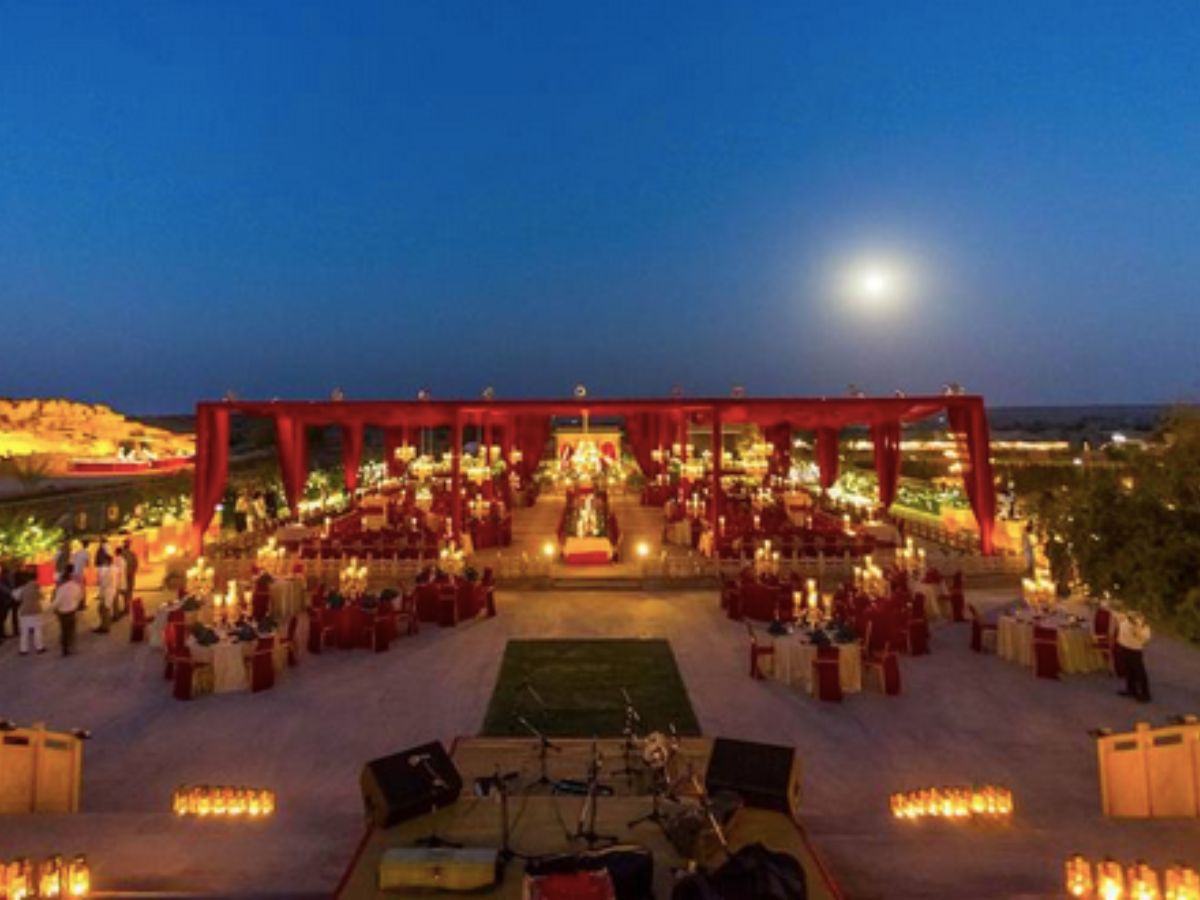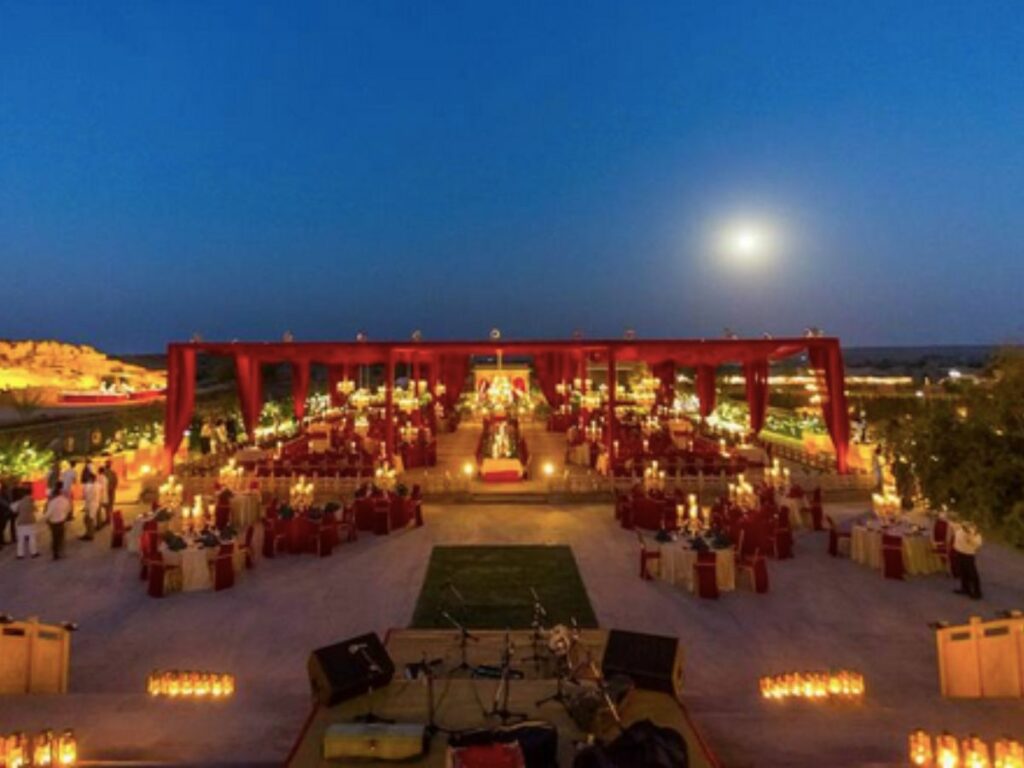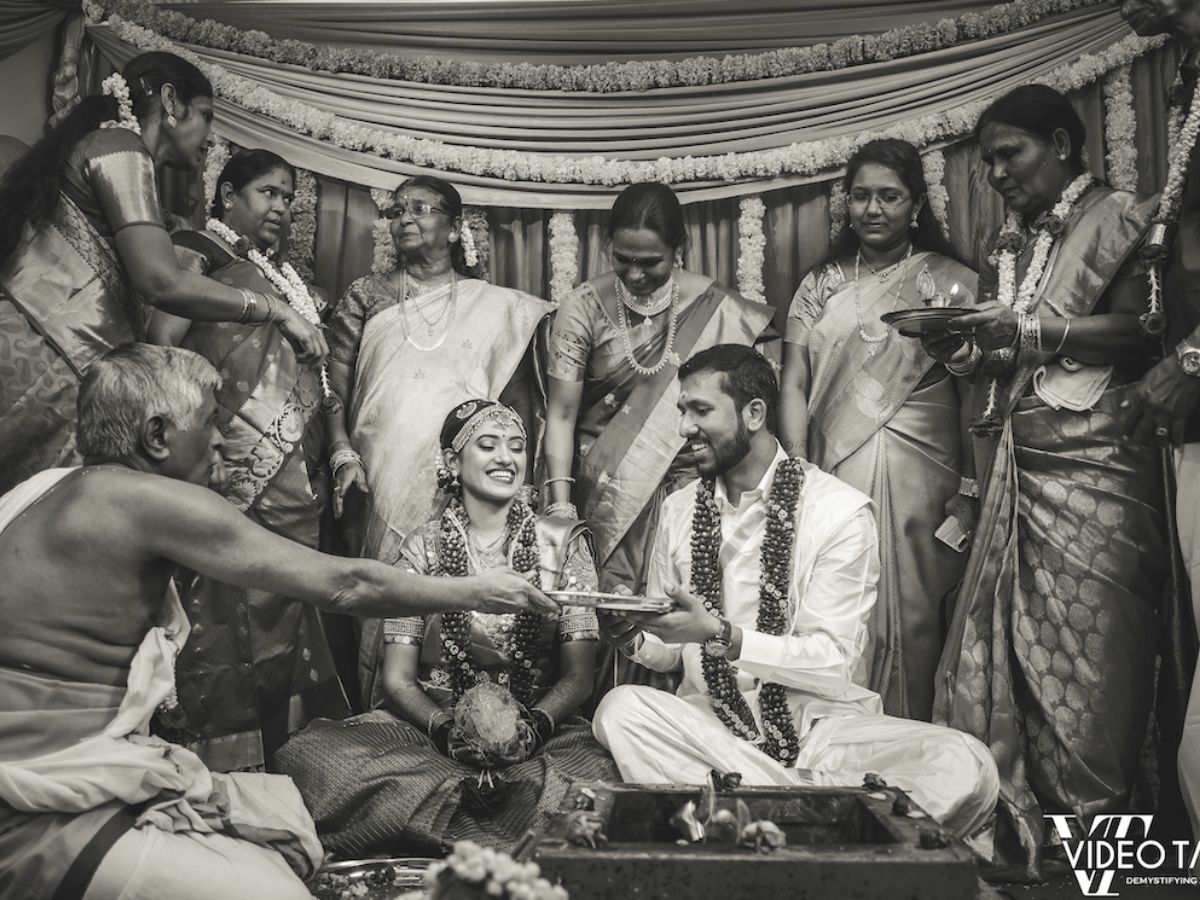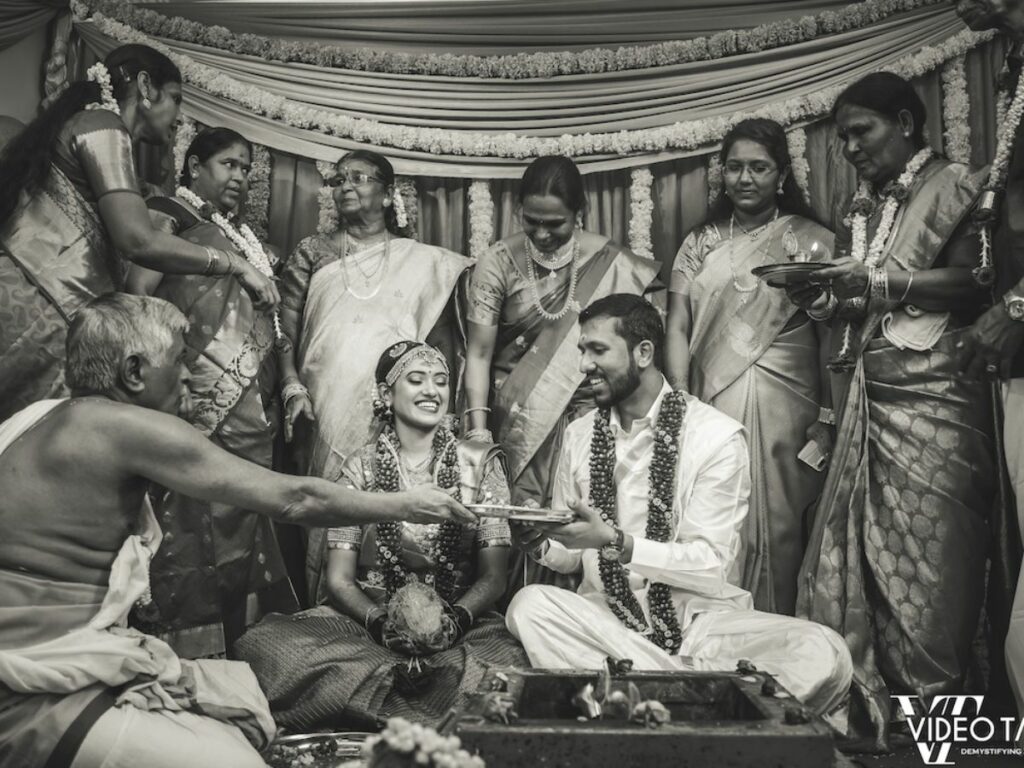 Kerala
The northern and southern regions of India also have some beautiful locations for planning your wedding. One of them is God's own country, Kerala. One of the most popular locations among travelers, Kerala can be an excellent choice for a destination wedding. Kerala allows you to host your wedding amidst the beautiful backwaters, tranquil lagoons and immaculate beaches. The palm-fringed beaches of Kovalam, Varkala and Marari can be a great choice. You can also choose houseboats, beach resorts or luxury hotels amidst lush green landscapes for your wedding festivities. Kerala also offers attractions like famous tea plantations and activities for you and your guests to explore during the wedding festivities. Although Kerala has a pleasant climate throughout the year, it is advised that you avoid the monsoons if planning your wedding here.
Agra
What's better than getting married in the city known as the epitome of love? Agra is a popular wedding destination among couples for various reasons. Agra is close to Delhi NCR and can be reached by road in 2-3 hours. Agra offers a blend of history, architectural marvels and beautiful locations, providing a romantic setting for your wedding. Agra is home to many heritage hotels that were once residences to royalty. These include the Oberoi Amarvillas, ITC Mughals and Jaypee Palace. Many of them are located near the famous Taj Mahal and can be seen from these venues. These locations provide lavish interiors and grand courtyards, ensuring a rich and unforgettable wedding experience. Agra also offers a lot of attractions, other than the Taj Mahal, that can be visited by you and your guests during your wedding festivities. These include the marvelous Agra Fort, Itmad-ud-Daulah, Mehtab Bagh and more.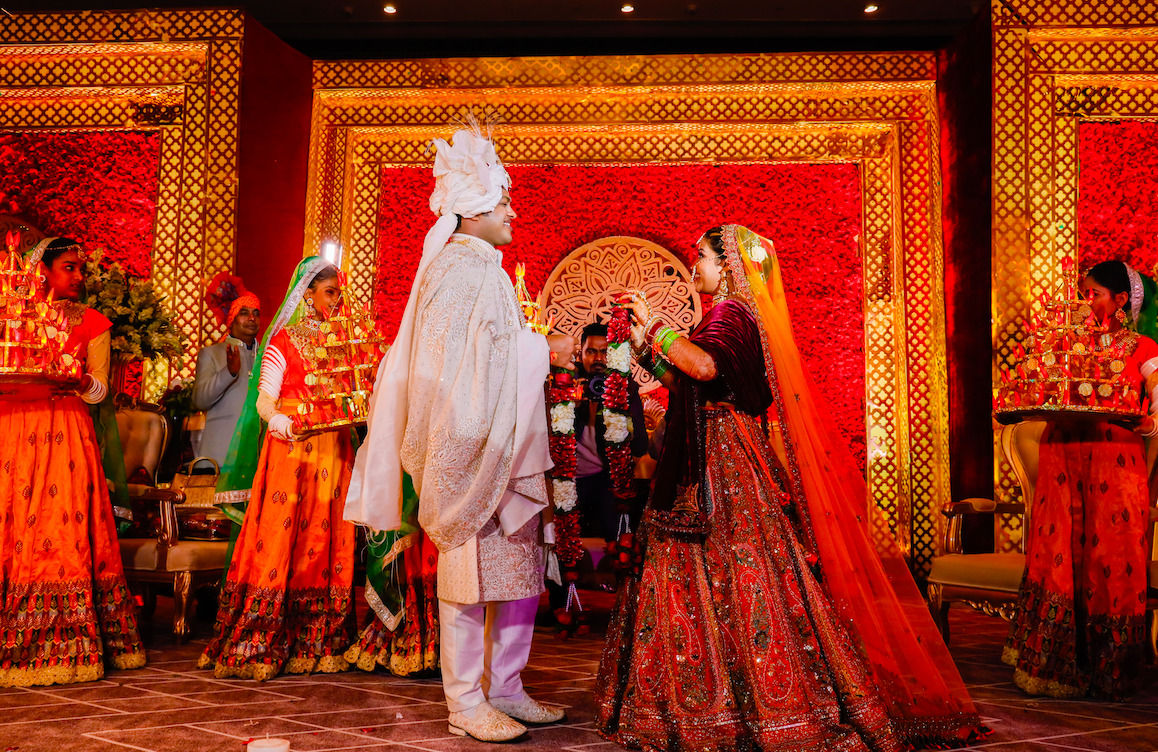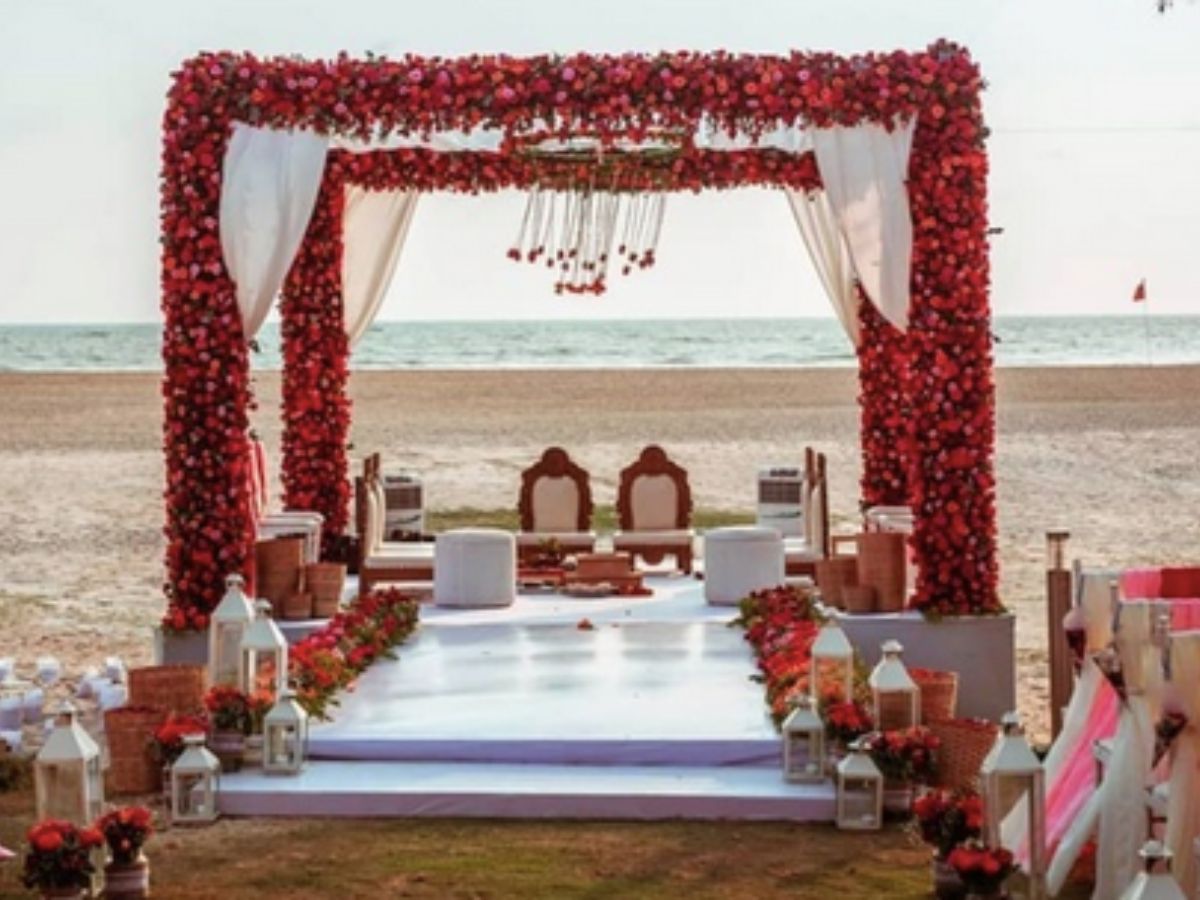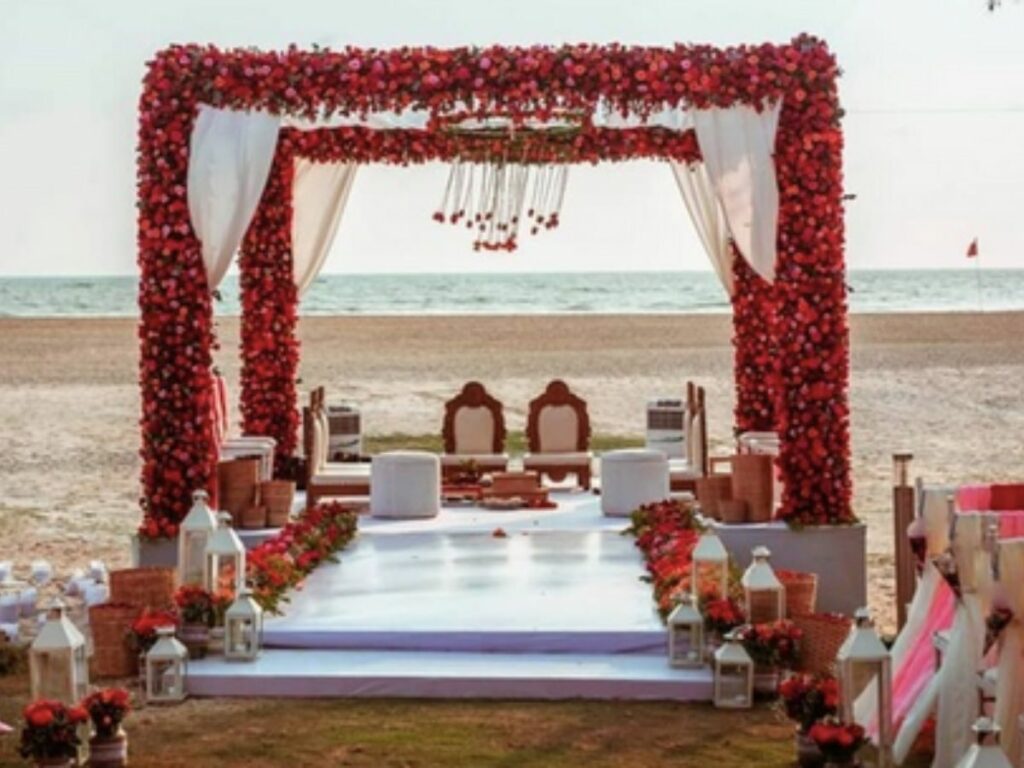 Goa
Whether you want to travel or plan a wedding, Goa has been everyone's favorite destination. Goa's beautiful beaches, pleasant weather and lively culture attract people. Goa is a popular and vibrant destination to plan your wedding. Goa offers a unique blend of natural beauty and festive ambiance, making it an ideal choice for a memorable wedding celebration. If you are planning to have a romantic beach wedding, Goa should be your pick. We also suggest you go for an evening wedding to catch the mesmerizing sunsets along the sandy beaches. Goa offers a wide range of venues to suit your budget and preferences. From luxury beach resorts and boutique hotels to heritage properties and beach shacks, you can find a venue that matches your wedding vision. Being a famous tourist attraction, Goa offers plenty of opportunities to keep your guests entertained during the wedding festivities. There are a lot of beaches, churches and forts to explore. You can also enjoy water sports at some beaches. Although the weather in Goa remains pleasant throughout the year, it is advised that you plan your wedding during winter. If you are planning an outdoor wedding, avoid monsoons as well.
Jodhpur
Rajasthan is full of mesmerizing cities, and we have another one for you. Also known as the Blue City, Jodhpur is a great choice to have a royal destination wedding. Jodhpur is home to some of the most opulent wedding venues. Many celebrities, such as Priyanka Chopra, planned their wedding at Umaid Bhawan in Jodhpur. Palaces like Umaid Bhawan Palace, Taj Hari Mahal, and Ajit Bhawan Palace are enchanting venues and provide luxurious settings for your wedding celebrations. You can also choose gorgeous heritage hotels as your wedding venue. You can plan your wedding ceremonies during the evening, allowing you and your guests to witness the breathtaking sunset views, creating a romantic and unforgettable experience. Jodhpur also has a lot of attractions, such as the Mehrangarh Fort, Jaswant Thada and the famous old blue Jodhpur city that you and your guests can explore in between the wedding festivities. Being near the Thar desert, summer might not be a good idea to have a wedding in Jodhpur. So if you are having a winter wedding, go for this destination.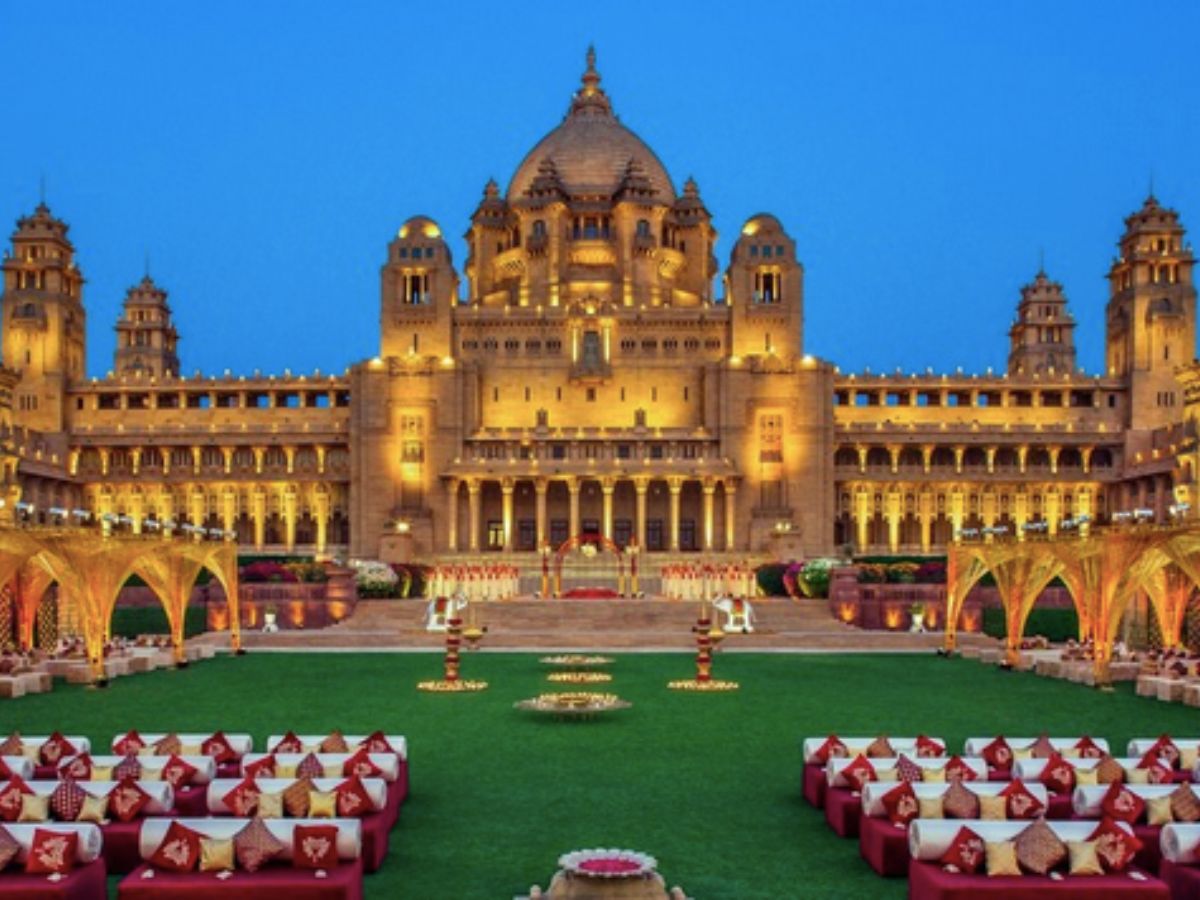 About Author
I'm Sanyukti Chowdhry, a free-spirited individual who loves all things creative. Oh, and did I mention I'm a shutterbug? Yep, I'm the kind of person who sees the world through a lens and captures those magical moments that make life truly remarkable. I'm also a writer, but I must admit, I don't always have the time to put pen to paper or, in this digital age, fingers to keyboard
What makes Udaipur, Rajasthan, the best place for a destination wedding?
Imagine, the shimmering lake, majestic palaces, and the love-filled air of Udaipur, Rajasthan. It's no wonder Udaipur is considered the crown jewel of destination weddings in India. Let us take you on a journey where dreams become a reality amidst the enchanting backdrop of lakes, palaces, and traditional havelis.
Are you wondering which state is the perfect choice for your wedding in India?
Rajasthan, the land of royalty, is a tapestry of history, culture, and opulence that sets the stage for a truly majestic wedding experience. Imagine tying the knot in a regal palace surrounded by Rajasthan's rich heritage and vibrant traditions.
Ready to explore the top 10 places to get married in India?
Get ready for a whirlwind romance as we unveil the top 10 places to exchange vows in India:
– Udaipur, Rajasthan: The Venice of the East, with its stunning lakes and palaces.
– Jaipur, Rajasthan: The Pink City, offering vibrant culture and historical landmarks.
– Kerala: God's Own Country, with lush green hills, beautiful beaches, and backwaters.
– Goa: The beach lover's paradise, known for its lively nightlife and stunning beaches.
– Andaman and Nicobar Islands: Pristine beaches, lush forests, and diverse wildlife await.
– Himachal Pradesh: Snow-capped mountains, apple orchards, and charming hill stations.
– Uttarakhand: Holy rivers, stunning mountains, and serene forests for a spiritual celebration.
– Ooty, Tamil Nadu: A romantic hill station amidst breathtaking mountains.
– Varanasi, Uttar Pradesh: A sacred city on the banks of the Ganges, perfect for a spiritual union.
– Amritsar, Punjab: Blend tradition and grandeur in the land of Golden Temple.
What can I expect regarding the cost of a destination wedding in India?
The cost of a destination wedding in India can vary depending on various factors. As you curate your dream celebration, budgets typically range from INR 10 lakhs to INR 50 lakhs. Remember, the cost will depend on the location, guest count, and level of luxury you desire.
Where can I find the most weddings happening in India?
According to the National Wedding Industry Council of India's 2022 report, Delhi takes the cake for hosting the most weddings in India. Over 1.5 lakh (150,000) weddings were celebrated in Delhi in 2022, followed by Mumbai and Kolkata.
Heard about India's most extravagant wedding?
Prepare to be dazzled by the wedding of Isha Ambani, daughter of billionaire Mukesh Ambani. With an estimated cost of INR 700 crore (US$100 million), it is one of India's most expensive weddings, epitomizing luxury and grandeur.
Is a destination wedding in India cost-effective?
Destination weddings in India are a cost-effective choice. Smaller towns and villages often offer more affordable venues, food, and accommodations than major cities. However, consider additional expenses such as travel and vendor charges. Ultimately, destination weddings in India provide an opportunity for an unforgettable celebration within a reasonable budget.