How to find the Best Corporate Filmmakers in Delhi ?
May 24, 2022
Corporate Filmmakers :
Due to the advancement of technology day by day, a number of media production houses and corporate filmmakers have emerged to establish their name. It is due to their creativity level, resplendent ideas and adroitness of representing simple ideas into a captivating visionary form that they have come in the limelight. Mentioned below are certain tips to keep in mind before determining which filmmaker to take assistance from, for your project.
Good Client Portfolio and Testimonial on their Website :
While finalizing the decision for shortlisting the best filmmakers and finally coming down to the best one, you have to consider their client portfolio and whether their clients have given good reviews to their service or not. A formal statement testifying to their character and qualifications is a necessity. These testimonials depict their potential, as to whether they are capable enough for the work that you will assign. This blog discusses the tips that an individual should look after while looking for corporate filmmakers in Delhi.

Video Tailor has been hired by a number of companies for their projects and is lead by an  artistic, expressive and visionary team.
Transparent Pricing Model with respect to Quality
When it comes down to the financial affairs that the client has to deal with, there should be a transparent pricing model. This is a significant feature as the client will be clear with the pricing, this means a stress free mind and a swift procedure of the work. If this characteristic is not present, it will eventually lead to confusion, sometimes even a feud.

Video Tailor has a transparent pricing model along with economical pricing. This is what makes this video production company stand out from the rest.
Social Media Rating :
Social Media rating is a salient feature which plays an essential role in shortlisting a filmmaker. The reason behind this is that the rating given by the company's previous clients portrays the quality of the work along with the substance that the team of the respective company has put into their work. The content and soundness of the subject matter is what contributes to a perfect identity of the company. Websites such a s Facebook, Google, Twitter and other platforms is where you can check the ratings.
Video Tailor has acquired good rating on Google, Facebook, Urban Clap and Just Dial. This itself shows the loyal and trustworthy relationship the company has built with it's clients.
Database of voice over artists and models :
Having a huge database of models and anchors is a major plus point which also depicts the relevancy of the company and whether it is a popular one or not. Models only approach to companies which have established themselves a spot in the field of media. Models and anchors are a vital part of a media production company as they are required for ad films, marketing videos and various other projects.
Video Tailor has a number of portfolios of models and anchors which fall under four categories- elementary, noble, Magnific and Magnific plus. It provides models of all ages, varying from 18 years to 50 years.
Link – https://www.videotailor.com/partners/models-anchors/
Test the company by its Support Team Response Time :
A company can only be tagged reliable and responsible if it's constituting team gives quick response to it's clients. It should be accountable to all the commitments that it has made to it's clients. If it's team has committed any mistake in it's work, it should take complete liability of it. It should be quick in responding on call as well as on e-mail, to clear the queries of the clients. An IVR (Interactive Voice Response) System should be used by the company.
Video Tailor offers quick service and IVR system. It takes complete responsibility for it's work and believes in perfection and refinement in it's work.
Number : +91.9999180725
Check the Equipments used by the company :
Technology plays a vital role in building up a media house. It is necessary to keep up with the creativity of the director which he/she wants to incorporate in his/her project and this requires high-end equipment's which contain the latest technology features. More than just the technology aspect, the knack to know how to use the latest paraphernalia is an essential factor to be looked upon.
Video Tailor has always been ahead to keep in pace with the latest technology as it is an obvious thing that old- dated equipment's lead to projects which have an out- dated impact.
Team Size and Team Leader :
Apart from all the other aspects mentioned above, the size of the team along with the qualifications of the team leader portray the reliability, authenticity and levelheadedness of the company. The quality of the services also depends on the number of employees and their availability, only then will the company attribute the above mentioned characteristics.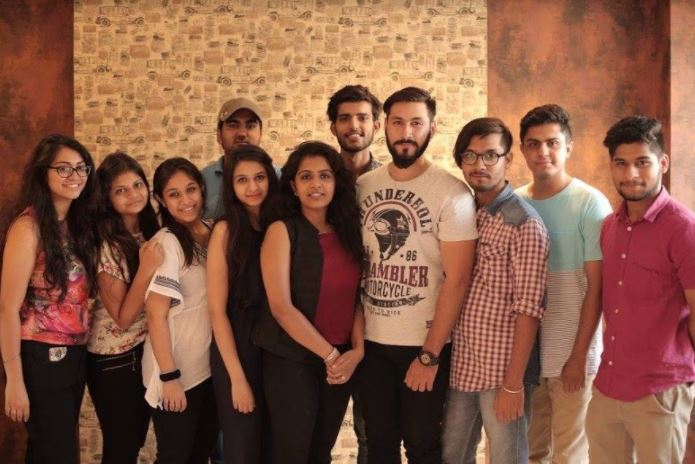 Video Tailor is lead by the alumnus of Film and Television Institute of India, who has post- graduation in direction and is also a TEDx speaker. It is run by a highly refined team which takes full responsibility of it's work.