Best Wedding Jewelry for Brides to Consider In 2019
May 14, 2022
Latest Bridal Jewellery Collection to Choose for your Wedding
In order to achieve a perfect look, jewellery is an essential element on the bride. The complete bridal look is just meant only by the right choice of jewellery. You should be most creative in selecting a jewellery for your wedding day. Being a special day in your life you don't want any outfit disaster in your look.
Your look might be affected if your jewellery is not perfect or doesn't match your wedding outfit. From selecting bangles to neck piece to earring to hair accessories you must be very sure if they go with your wedding attire or not.
It might be easy for you to select your bridal jewellery, but will it go with the trend? So let's have a look at the latest jewellery designs available for brides for your wedding day.
Does and Don't while selecting your wedding jewellery
Always aim to get the jewellery which goes with your outfit, your hairstyle and the entire look.
Remember to check the jewellery before buying, it must not have any kind of damage and must be free from any kind of dullness.
Don't always choose the complete golden or red or green color jewellery, as it might look boring and outdated in your wedding. Don't always try to match your jewellery with your wedding attire.
Always try to contrast your wedding outfit with your bridal jewellery. You must always remember to choose the jewellery that you can repeat, after your weddings also.
While selecting your ornaments you should not go with the heavy one. As heavy piece of jewellery might disturb you in between your wedding function.
You must select the light weight jewellery as your wedding attire is already a heavy one and it will be difficult to handle both elements at the same time.
A lightly designed jewellery must be your first priority. As many designs are available if you go with these light weight jewellery.
When it comes to select jewellery for your wedding you can go with two types of jewellery:
Trends for bridal jewellery in 2019
What all you need in your bridal jewellery is The Head jewellery (Mathapatti), Unique earring, Neck piece, Hair accessories. Bangles, Rings, Maang tika. All of these pieces make up a good combination for bridal jewellery.
Let's have a look at how you can be styled differently or what else you can choose in jewellery to have a good bride look.
Kundan Jewellery
Kundan jewellery is the most loved bridal jewellery. And also one of the most expensive ornaments.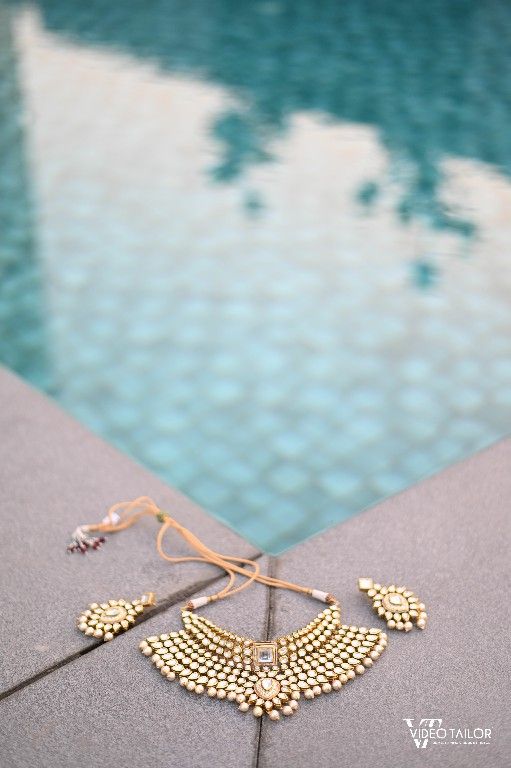 One may go with kundan jewellery if you want to achieve a traditional bridal look. The sort of elegancy you get from this jewels is priceless.
Gold Jewellery
Gold is the first choice for any bride,as Gold is never out of fashion. Moreover south indian bride is incomplete without gold jewellery.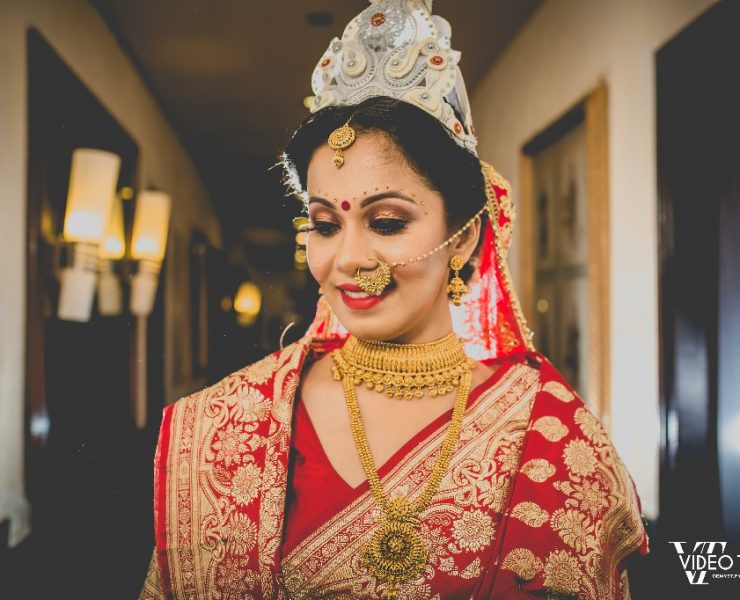 Gold jewellery also comes with many designs and patterns from which you can choose.
Diamond Set
A single neck piece of diamond is worth than any other ornaments. It's the complete jewellery in itself. You don't need to think about your look if you are wearing diamond necklace as your bridal jewellery.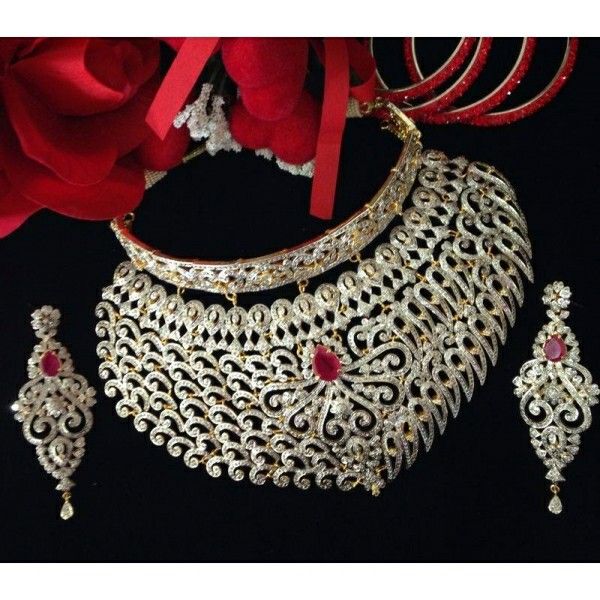 A diamond set will definitely look perfect with any outfit and with any kind of hairstyles
ARTIFICIAL JEWELS
The bridal choker
The newest trend in the neck piece will be called as a bridal choker. A necklace which is closely attached to your neck is known as a choker.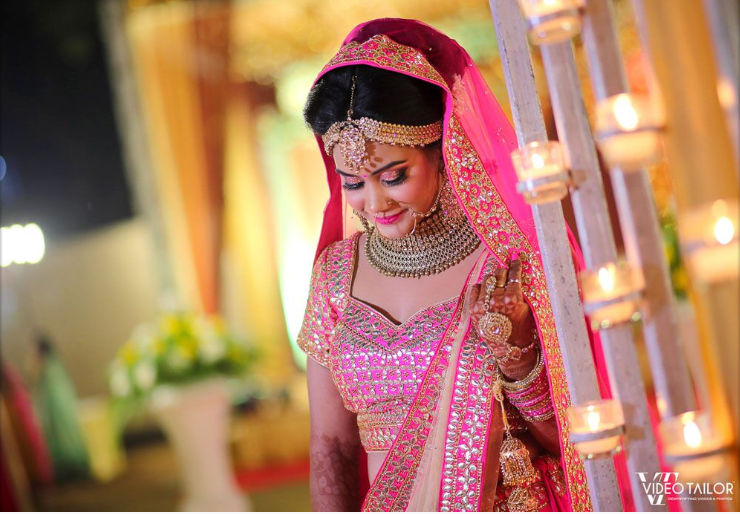 Which eliminates the need of wearing  two or more neck piece. It may be the coolest and easiest way to get your jewels.
Forehead jewellery
The most amazing way to get the touch of royals is to go with broad Matha pattis or head jewellery. The Forehead jewellery also comes in a varied way such as in layered head chain.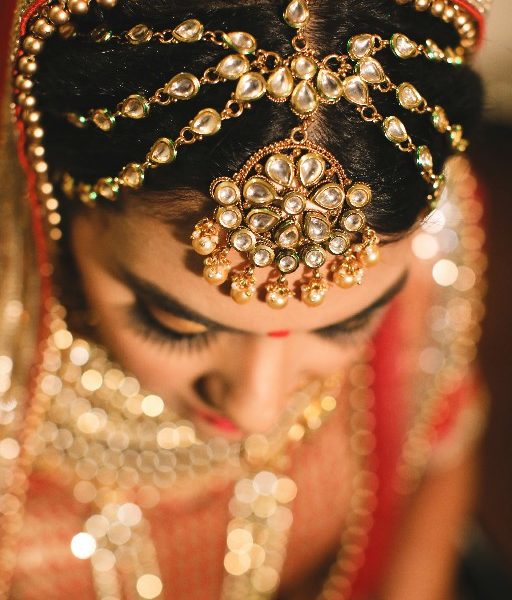 You can also go with simple Matha pattis. This is known to be the traditional way of getting ready. It is the antique jewellery which comes with many new trendy designs.
Maang tika
Some brides don't go with forehead jewelry, they just wear Maang tika. This look at bride also gives a simple and stylish touch.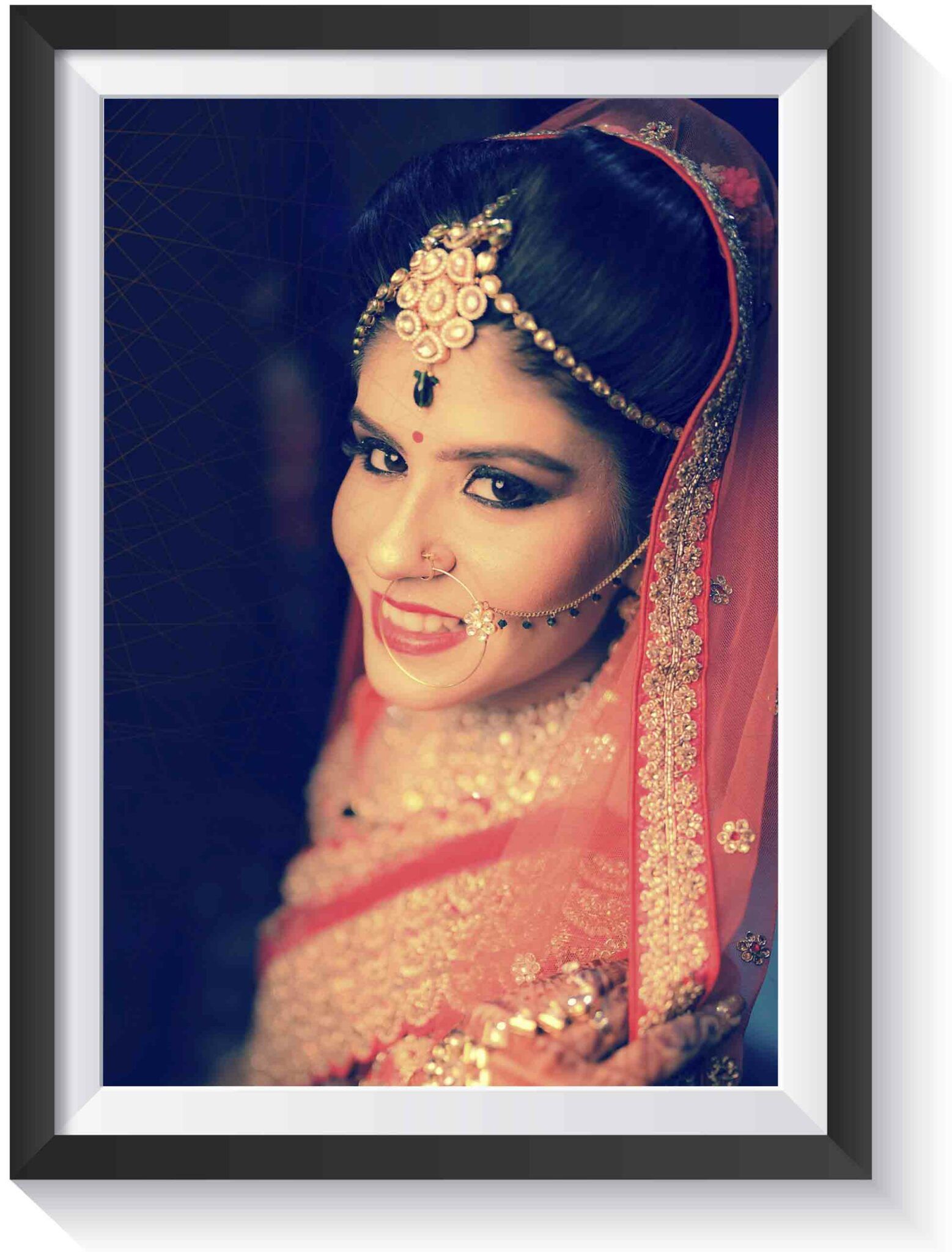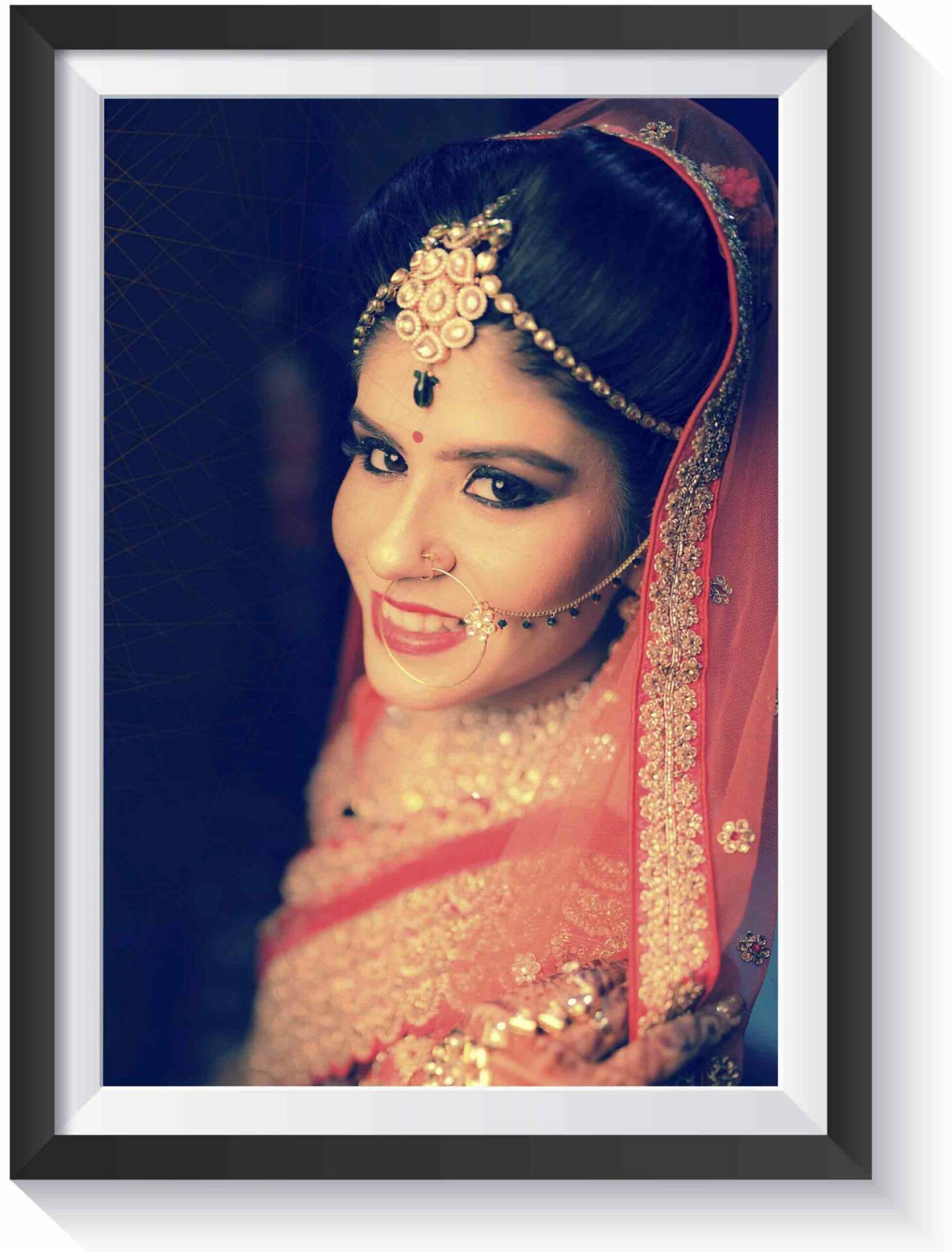 Also, a bride can achieve an elegant look by using this simple bridal accessory and can enjoy her day by just wearing this single head jewelry.
Bangles
Wearing bangles on a wedding day is an old tradition in India. In some of the regions/ customs brides wear a green and red bangles according to their beliefs.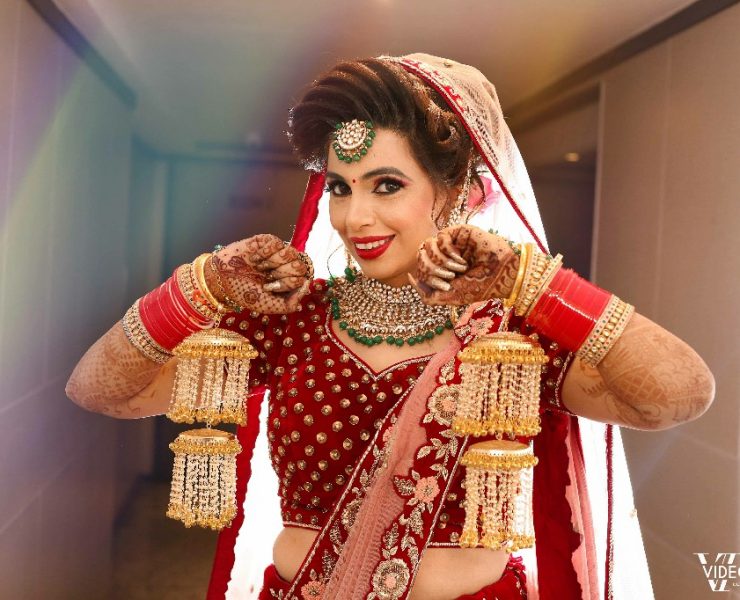 But the most trendy and famous sort of bangles is chooras which is famous between the sikhs and punjabis community but it is loved all over India. You can opt and wear the combination of red and green bangles with chooras also with kaliras tied on the bangles.
You may definitely fall in love with these bridal jewellery trends and choose a great option for your bridal jewellery. Jewellery being an important part of your bridal look, make sure firstly, you select your wedding attire rather than move towards the purchase of your bridal jewellery.