Top 8 Groom Entry Ideas For 2022
April 9, 2022
The Best Groom Entry Ideas for 2022
An Indian wedding is not just about ceremonies, it's much more than that, We can say it as an extravaganza wedding than one can think. It is famous for its rich culture and traditions all around the world. Hindu weddings or Indian weddings is known to be traditionally rich. Groom Entry Ideas are one of the important things that you can choose to make an indian wedding more aesthetic.
Weddings in India performed according to its culture and religion, by many different ways like a Punjabi wedding, Bengali wedding, South Indian wedding, Assamese wedding and so on, but one thing that is common is its glory. The big day is the wedding day and it all starts with the Arrival of the Barat or with the entry of the groom.
Ever thought of the different ways through which the Groom arrives?
Unique Ways For The Grooms Arrival
Luxury Or Vintage Car
If you are a car lover and wanna have a unique appearance with a royal touch on your wedding day, then this idea is for you. A luxury car with open space is a spice in your entry. Who not just love the vintage car, which has a feature to catch the eyes of relatives and friends, coming in a vintage car is the coolest idea ever for your entry in your wedding.
Arriving On Bike
A bike lover can surely arrive on a bike on his wedding day. A different way to enter in your wedding venue with your squad, this will surely make your entry unique and memorable. You might also enter with your bride, a markable and eye-catching arrival for the couple.
Entering With Dance Moves
This may sound common, but you can make it unique by dancing with every person in the wedding hall. Choose the song which gives importance to everyone, dance with your parents then cousins then relatives, then go with your in laws to take a dance step, have good clicks with them and appear with every possible person, hence your entry is memorable with everyone.
Choosing The Most Favorable Song For Your Entry
Music is the definition to rejoice and rejuvenate. Everyone starts feeling younger with the dance steps. So one need to make everyone feel young by selecting the song on your wedding entry. A song which represents guest or your bride such as "Om Shanti Om", and "Tenu Leke" etc.
Groom Entry made by 'In-Laws'
Being in the Bride side is a matter of pride and responsibility at the same time. Everyone tries to give respect to the groom and their relatives. So here are some ways, which you can follow for the unique entry of groom.
Grooms entry can be made special from the bride side also. Like we can say the special song which is just designed in the respect of the Groom is "Damadji Angana Hai Padhare" you can play this song just before the entry of the groom in the wedding hall. This song gives the best feeling to everyone ultimately creating the groom entry special in itself.
Welcoming guests with loads of flowers is a marvelous way for the entry of groom and baratis. A welcoming garland is what a groom's relatives expect.
Making entrance more special by cutting of the ribbon by the groom. And let the bride side welcome the groom by standing behind the ribbon.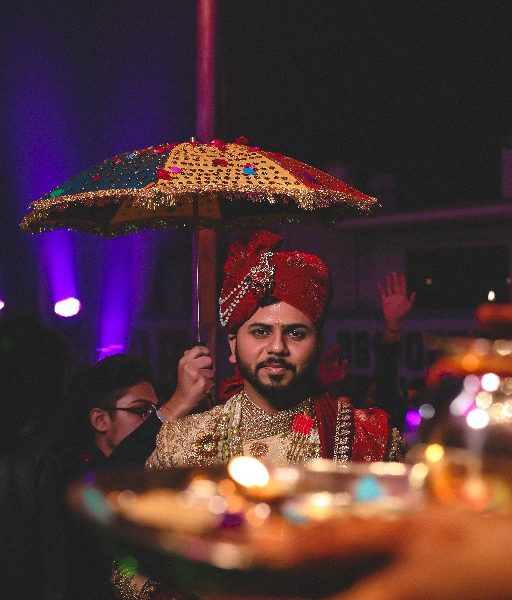 Royal Entry Like A King
Our traditional way to come in a marriage as a groom is on the Elephant but not on the horse. Its sounds more supreme and imperial. So creating an old glamour to your wedding arrival make a wedding look more royal and grand. Moreover, you can enter with your parents to the wedding venue, creating lifetime memories and a different appearance to arrive with the Baraat.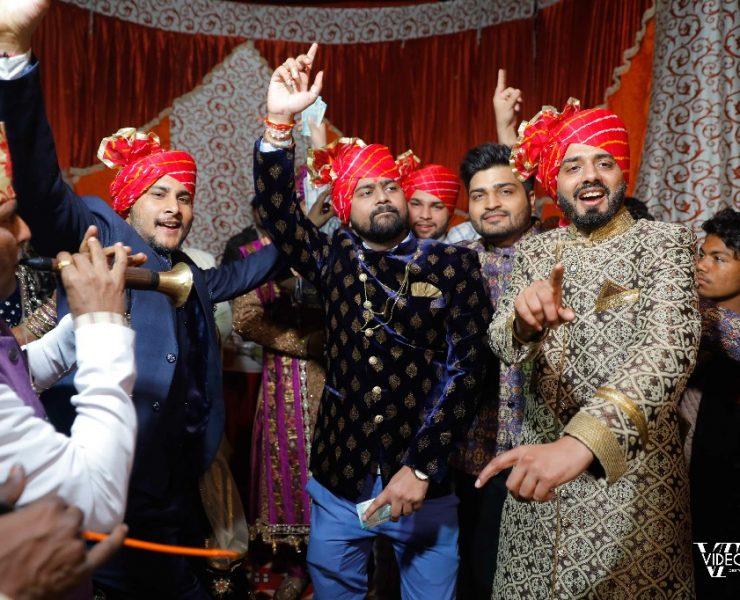 Special Gesture From Boys Squad And Cousins
Let your friends and cousins make way for you. No one is crazier than groom friends so let them make the groom entry special. Make your squad, dance like never before.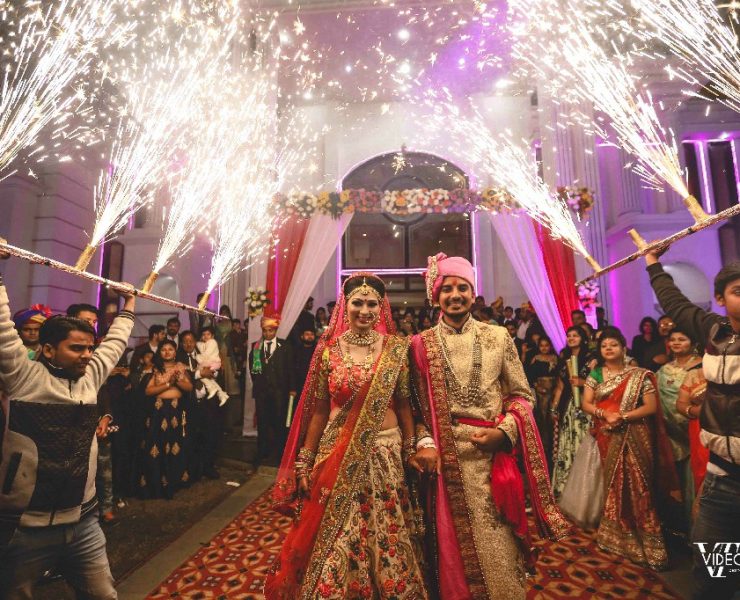 A Crowning Entry
We just take the bride and groom as a king & queen, so why can't take an entry as a real King entering with his Queen. Walk down the aisle with your bride. A fascinating entry ever taken by anyone. Go for this in your wedding entry and make your wedding day much more peculiar.
So, here are some unique groom entry ideas which you can use in your grooms wedding entry. Make your wedding day as wonderful as you can. Go with all the ideas that comes in your mind. Wishing you all the best for your arrival on your wedding day
ABOUT THE AUTHOR
This post has been written by Archana Bhatnagar. She has a great interest in writing for web content. Also, she is a great learner and has a keen interest in writing on any topic.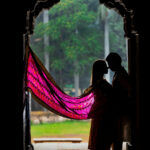 Previous post Artificial Pre Wedding Shoot Locations in Delhi NCR