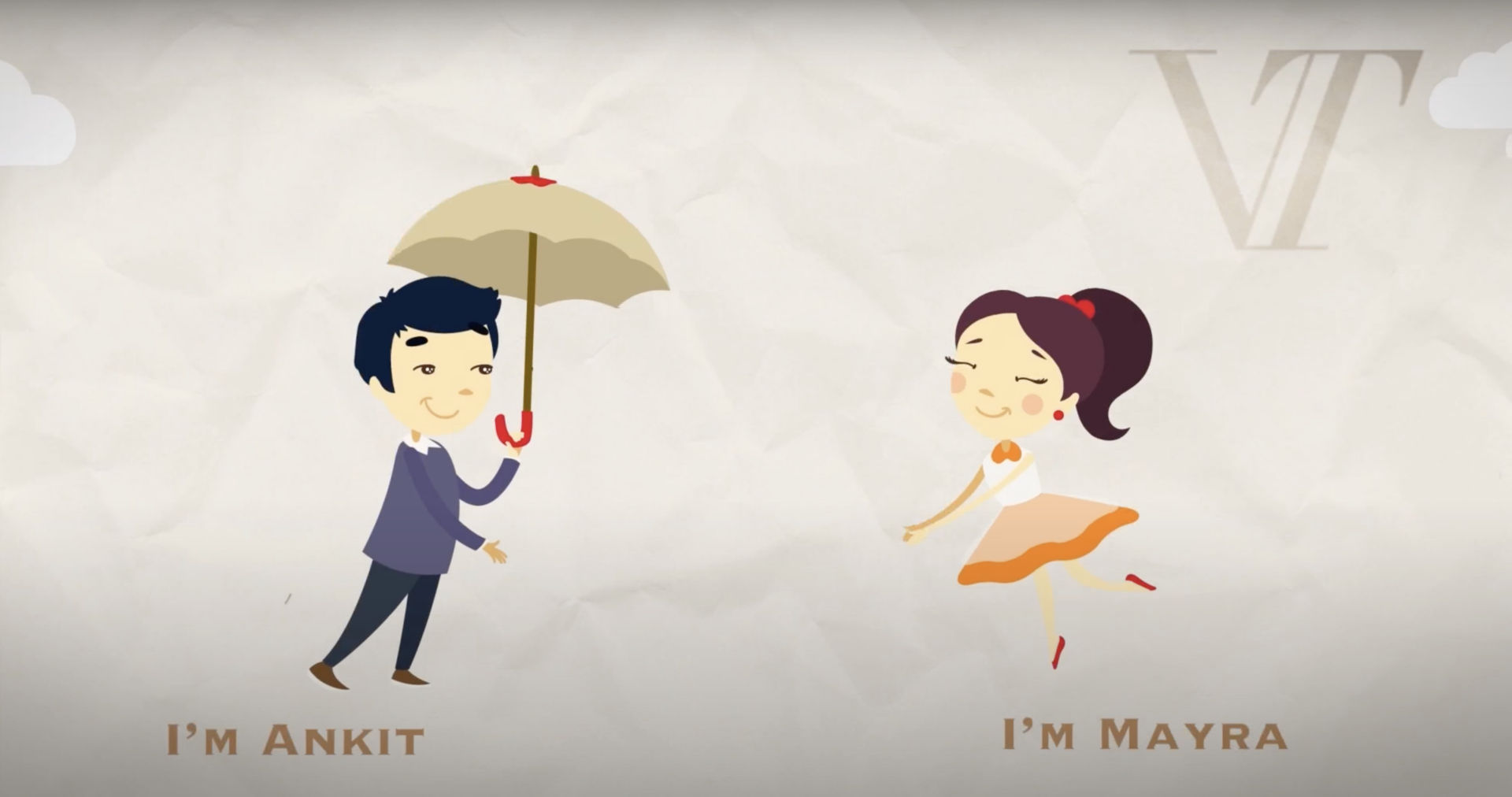 Christian Wedding Invitation Video
Are you a Christian or want to do your wedding as per Christian traditions and cultures? If yes, then you will be certainly planning your wedding card with the touch of Christian religion only. But wedding cards are not in trend now-a-days. Today's trend is wedding invitation videos. If you're getting married soon and Want something Modern and Creative to invite all your guests. Check out Video Tailor collection of christian wedding invitation videos. Video Tailor Whatsapp invitation for Wedding is the solution you can go for! We offer a wide variety of Christian wedding invites that will perfectly fit your wedding ceremony with a delivery time of 1-2 days only. Our Christian wedding invitations are unique in its own way to invite your guests by saving tons of time, energy and money.And why not to take the advantage of technology when you can share it over social media in just a click.
TEMPLATES PORTFOLIO
CHRISTIAN WEDDING INVITATION VIDEO
Animated Wedding Invitation Save the Date Video VTSD021: Rs 4,000
They say that love stories are made in Heaven. Why not share it on Earth? Wouldn't it be great to share your beautiful love story with this creative wedding invite? Get this animated wedding invitation customized as per your love story..Let people know about your big day through one such invitation which is as beautiful as your love story. We at Video Tailor help you to announce any such occasion in a unique way.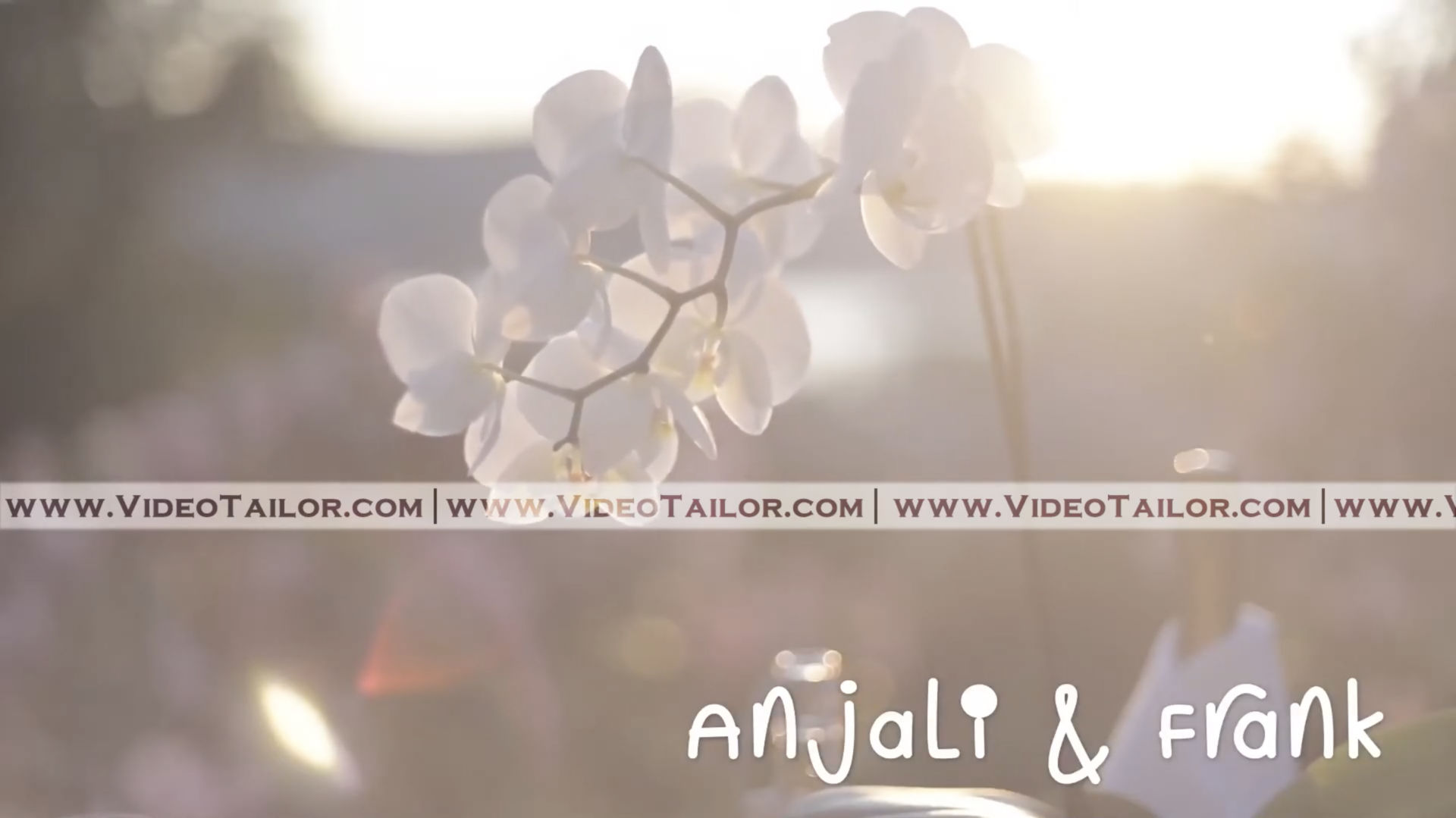 By the Beach Theme Save the Date Video VTSD025 : Rs 3,000

A wedding invitation is not mere an invitation but a story, your love story!! Every bit and detail of your story is important so, Video Tailor has special ways of telling your stories and making your wedding invitations even more special. The way we make them even more special and personalized is by giving them a theme of your choice. By beach theme save the date video.
Save the Date Invitation VTSD038 : Rs 1500

Unique and simple save the date invitation whatsapp video. This invite can be sent through whatsapp to all the relatives, who are asked for to come and grace the occasion with their presence. So, they never miss a moment to shower their blessings upon their loved ones.
Save the Date Wedding Invitation Video Ornate VTSD004 : Rs 3000
Gone are the days when we used to send printed wedding invitation cards to our guests. Why not please our loved ones with spectacular graphics, great photographs and touching music? Get an amazing invitation video made by us for your wedding and let your friends and relatives connect with your emotions. And yes, let them save their dates for your special day!
Wedding Invitation Whatsapp Video VTSD016 : Rs 4000

Announce your d-day through an innovative video of you and your partner. Let your near and dear one know about your wedding day with an Wedding Invitation Whats app Video. Get through the responsibility of distribution of the wedding invitation by these whats app invitation video. We at Video Tailor help you get one stop solution for all your wedding invitation.
Video Tailor Information
Wedding Invites


TOP 5 ANIMATED SAVE THE DATE VIDEOS OF THE YEAR
With concept behind the line itself 'Save the Date' templates and videos are in great demand in today's era. Due to the evolution in modern technology, animation videos are in call as they add humor as well as substance along with it's quality of retaining the simplicity factor.Animated videos have come into fashion due to it's character of being cheap and less time-consuming.

NEW TRENDS IN WEDDING INVITATIONS
Video Wedding Invitations Trend:- You only get married once, which makes every task even more important and creates a necessity for everything to not be just perfect, but to be unique so that it leaves a bright impression of everyone.

TIPS TO FIND THE BEST WEDDING VIDEO INVITATION MAKER COMPANY
Best Wedding Video Invitation Maker : A wedding is a serious business, and not to mention a once in a lifetime event, which is why it is extremely important that everything related to it be perfect. The first impression that is created of a wedding that is yet to be is its Wedding Invitation.