As per 1st September, 2021 this location is permanently closed
ABOUT THE LOCATION
HOBBITON is another quirky and an outstanding set for a Pre-Wedding Shoot Location. Hobbiton Photo-Shoot Location is located at the Uma Farms, Tajpur Rd, Bakhtawar Pur, New Delhi. This quintessential location is inspired by The Sets Of Hobbiton at New Zealand, famous for the shoot of Lord Of The Rings.
Besides being an excellent location for Pre-Wedding Shoots, HOBBITON is also a hub for photo and video shoots like Fashion, Anniversary/Baby Shoots, Maternity, Portfolios and many more.
Hobbiton Photo-Shoot Location as we emphasise more is a dream location, offering more than 55 sets for photos and video shoots, with over 200 trendy props to consider.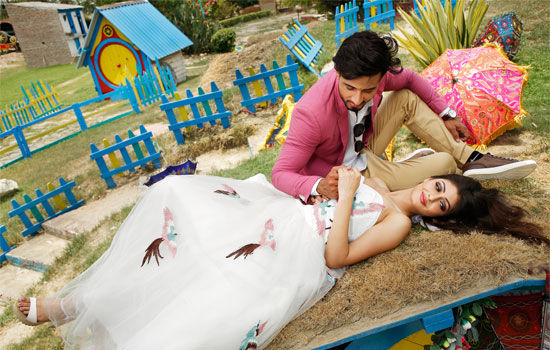 WHY TO CONSIDER?
POINTS IN FAVOUR
1) More Than 55+ Backdrops
WOW! Isn't it? HOBBITON offer so many backdrops to choose from as per your outfits and the concept for your Pre-Wedding Shoot. This location is well known for its range of some really out of the box backdrops.
2) 200+ Trendy Props
Especially built props based on styles, designs and different cultures. HOBBITON promises secured, highly maintained and colourful props as per the requirement of your photo/video shoots.
You can also book a Horse with HOBBITON if required, well in advance.
3) Makeup and Changing Rooms
A Pre-Wedding Shoot requires a frequent change of outfits, HOBBITON understands the needs of the clients. They offer spacious air conditioned makeup and changing rooms.
4) Bell Boy
A lot of effort goes behind a Pre-Wedding Shoot, it can become hectic and very tiring. HOBBITON offer the services of a Bell Boy to make the situation easy. The BellBoy is just one bell away from getting you what you wish to have.
5) 100% Privacy
Trespassers can be a total havoc for your Pre-Wedding Shoot. HOBBITON make sure that the set is free from unwanted and troublesome eyes to ensure privacy for you.
6) Time Limit
It is entirely your call to select the timings for your shoot. The least is 4 hours and the most is 8 hours. According to your Pre-Wedding Photographer/Videographer you can select the time range for yourself.
7) Free Visits
Wohoo! Visit free of cost to analyse the pro's and con's of the location beforehand.
THINGS TO KNOW BEFORE DECIDING
POINTS NOT IN FAVOUR
1) Added Expense
A shoot at a paid location like so can bring a hike in your overall Wedding Budget.
BY VIDEOTAILOR TEAM
OVERALL REVIEW
It is an exclusive location to get your Pre-Wedding Shoot done at. With so many out of the box backdrops, sets and services. Hobbiton Photo-Shoot Location becomes one of the Best Pre-Weddings Locations in Delhi.
BY VIDEOTAILOR TEAM
QUICK TIP
HOBBITON is spread over 4.5 acres. This is one of those locations that offers so many exquisite services that it completely falls on your shoulders to use everything appropriately. Choose sets and backdrops according to the concepts of your Pre-Wedding Shoot well in advance. Do not overuse the props, just because it is available in abundance. Keep in mind the key point to every mesmerizing output is to keep it subtle and simple.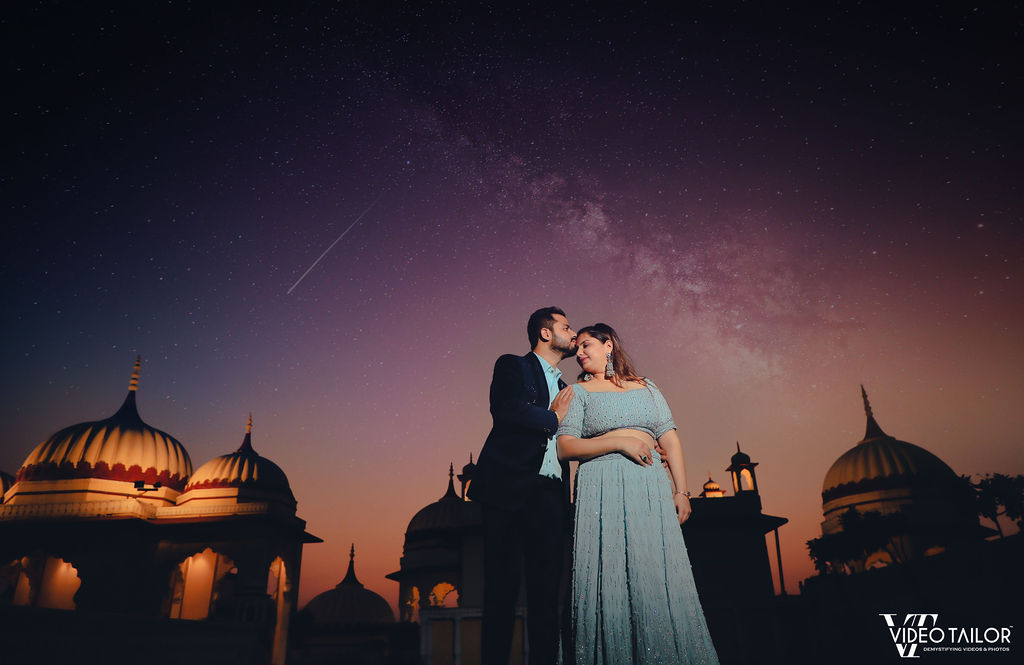 VIDEOTAILOR's
PREWEDDINGS
Perfect blend of creativity, uniqueness, and execution is what makes the pre wedding shoot stand out from the others. We have shot in multiple locations Rishikesh, Leh, London, Dubai, HongKong, Kashmir, etc,. Our team is well versed with all the unique and hidden location across cities and countries.
Our team excels in both candid and natural and conceptual pre weddings. We have re created Bollywood songs and the various themes for our clients! Providing all the help required to make your pre wedding shoot memorable.